The Team
Oceans Intelligence Unit
The Oceans Intelligence Unit (OIU) was created in November 2012 to implement the Gulbenkian Oceans Initiative. The team is formed by two marine biologists and one economist. This interdisciplinarity – and transdisciplinarity – reflects part of GOI's strategy: to bring together natural scientists and social scientists to jointly work in the field of economic valuation of marine ecosystem services.
Oceans Intelligence Unit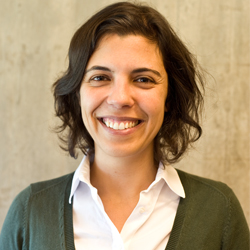 Catarina Grilo
Catarina Grilo is a marine biologist, and has focused her work on the human dimensions of marine conservation and fisheries, and other marine issues at the science-policy interface.
Catarina was responsible for developing and implementing a fish basket, by adapting the community-supported fishery concept to the Portuguese context. For this she received the 2015 Terre de Femmes Award (Honorable Mention). She participated in international research projects in Eastern Africa, worked on environmental impact assessment at an environmental consultancy, and integrated the Intersectorial Oceanographical Commission at the Ministry of Education and Science.
Catarina has a PhD in Marine Sciences from the University of Lisbon (2011), during which she also attended Dalhousie University (Canada) and did extensive fieldwork in Eastern Africa.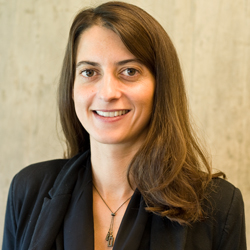 Filipa Saldanha
Filipa Saldanha is an economist who has dedicated her career to sustainability matters, particularly in the areas of environmental economics, blue economy, sustainable development and sustainable business solutions.
Before joining Gulbenkian, Filipa was a financial consultant for COTEC Portugal, where she was responsible for preparing and writing the financial analysis of the report "Blue Growth for Portugal". She previously worked at IESE Business School (Spain, Barcelona) in macroeconomics and finance projects and at the Harte Research Institute (USA, Texas) in environmental economics´ projects. Her professional career is distributed between the third sector, academic sector and the corporate sector.
She has a B.B.A., major in Economics from Texas A&M University Corpus Christi (2007) and a Research Masters in Economics from NOVA School of Business and Economics (2013).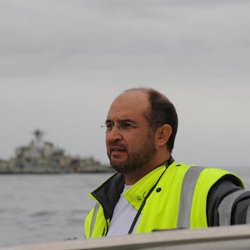 Gonçalo Calado
Gonçalo Calado is Professor at Lusófona University, in Lisbon. He teaches Ecology, Marine Biology and Conservation Biology.
He's enrolled with several research projects, from the inventory of biodiversity to the proposal of classification of off-shore marine protected areas.
He is also a scuba diver instructor. He was adviser of the Secretary of State for Environment in the 17th and 19th Portuguese governments, in charge of biodiversity and marine issues. He was a member of the UNESCO MAB Man and Biosphere committee. He had a PhD degree in Biology, obtained at the University of Santiago de Compostela, Spain.

---
Steering Committee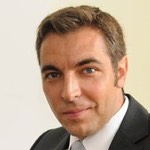 Henrique Cabral
Henrique Nogueira Cabral is Full Professor at the Faculty of Sciences of the University of Lisbon (FCUL), and director of its Centro de Oceanografia. He has taught several courses at the undergraduate, Master and PhD levels, as well as several training courses in Portuguese and foreign universities.
Henrique is a researcher at FCUL's Centro de Oceanografia, mainly in the fields of marine sciences and the environment. He is author or co-author of about 200 papers in international scientific journals included in the Science Citation Index. Henrique holds a Biology Degree from FCUL, a Masters degree in Mathematics Applied to Biological Sciences (Experimental Statistics) from the Instituto Superior de Agronomia of the Technical University of Lisbon, and a PhD degree in Biology (Ecology and Biossystematics) also from FCUL.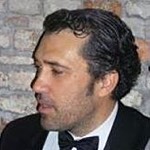 Paulo A.L.D. Nunes
Paulo A.L.D. Nunes is currently the Scientific Coordinator of the Policy and Technical Expert Committee of
WAVES – Wealth Accounting and Valuation of Ecosystem Services
and guest professor at the University of Padova, Italy.
In recent years, he has contributed with his technical expertise to a wide set of international initiatives, including
TEEB – The Economics of Ecosystems and Biodiversity
and the
Ocean Health Index
. Paulo Nunes holds a Ph.D. and a Master's Degree in Economic Science from the Katholieke Universiteit Leuven, and is author or co-author of over 150 international scientific publications on consumer behaviour, climate change, environmental valuation, marine biodiversity, environmental policy and cost-benefit analysis.
ResearchGate
and
Google Scholar
profiles.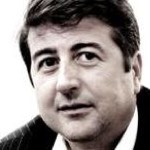 Tiago Pitta e Cunha
Tiago Pitta e Cunha is a consultant to the Portuguese President on Science, Environment and Maritime Affairs. He was a member of the cabinet of the European Commissioner for Maritime Affairs, and Coordinator of EU's Integrated Maritime Policy, as well as coordinator of the Portuguese Strategic Commission for the Oceans.
Tiago Pitta e Cunha represented the EU at the United Nations in the field of maritime affairs during the Portuguese and French presidencies, in 2000, and also represented Portugal at the United Nations Convention on the Law of the Sea, the International Seabed Authority, and the United Nations Open-Ended Informal Consultative Process on Oceans and the Law of the Sea. Tiago holds a law degree from the Catholic University in Lisbon and is Legis Mater in European and International Law by the London School of Economics and Political Science.
Advisory Board
Pavan Sukhdev
GIST Advisory; Corporation 2020
Waddah Saab
DG Research and Innovation, European Commission
Laurence Mee
(1951-2014)
Scottish Association of Marine Science
Carlos Duarte
Ocean Institute, University of Western Australia; Laboratorio Internacional de Cambio Global
Pushpam Kumar
United Nations Environment Programme