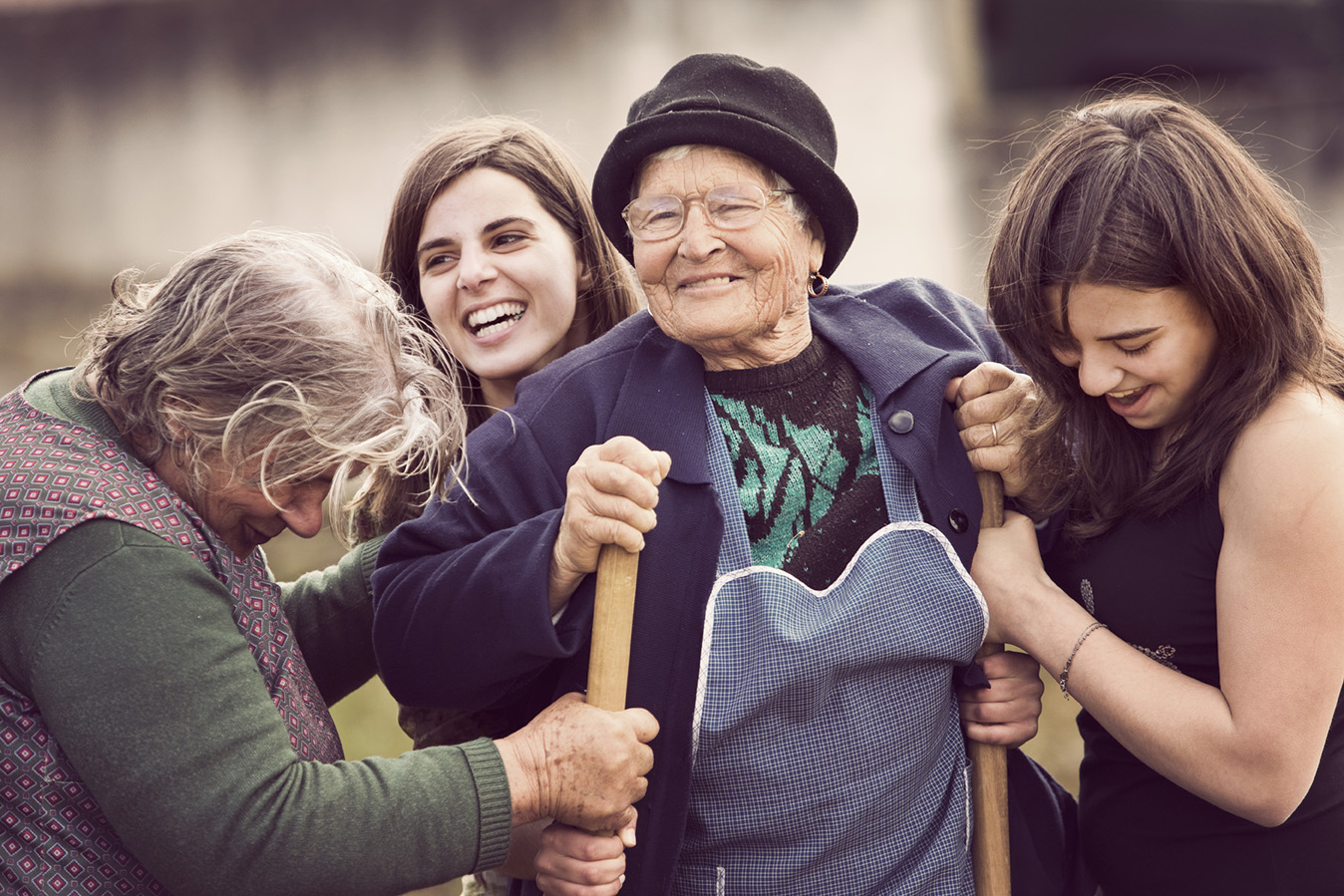 Ageing and Social Cohesion (2008-13)
To support and develop more meaningful connections for older people and across generations.
The world's growing number of older people is a story of success in that people are living longer and healthier lives than ever before. Nonetheless, with changing family structures and increased geographic mobility, within and beyond national borders, many of us spend much of our lives within our own age groups with limited intergenerational contact. The impact on family relationships and care arrangements leave many feeling isolated and lonely, while in communities the gap between young and old can lead to misapprehension and even mistrust and fear.
Between 2008 and 2013, the Foundation worked with colleagues in Lisbon to develop an Ageing and Social Cohesion programme aimed at building more meaningful connections for older people and across generations. The learning from this work is summarised in Ageing and Social Cohesion Programme: lessons learnt and consultation on future work. The programme comprised a number of distinct elements including:
The Campaign to End Loneliness, which advocates nationally and locally their key message that loneliness is a health issue.
Grandparents Plus – groundbreaking research project on grandparenting patterns and policies across the European Union.
IntergenerationALL, which promotes an all-age approach to public, voluntary and private sector practice which engenders positive intergenerational relationships. IntergenerationAll was a collaboration between our Lisbon headquarters and the UK branch. It supported pilot projects testing different approaches to intergenerational work and seeking to demonstrate their value.
Other strategic projects under the programme
Action for Age: challenging design students to propose new services and networks that could benefit older people experiencing loneliness and isolation.
Engage: a programme supporting social entrepreneurs to start up and scale up ventures which address issues arising from an ageing society.
European Map of Intergenerational Learning (EMIL): supporting a Europe-wide network of intergenerational practitioners dedicated to sharing knowledge and best practice via an interactive website and through collaborative initiatives.
Institute for Public Policy Research (IPPR): researching mutual and reciprocal forms of support as alternatives to current social provisions in care for older people.
Centre for Social Justice reports on ageing.