Sustainable Development News
The Magnificent 14 LEAPers
The 14 participants for the first edition of LEAP – Policy Development Initiative have been selected. LEAP is a training program for the development of better public policies, and its first edition is dedicated to Sustainable Production and Consumption.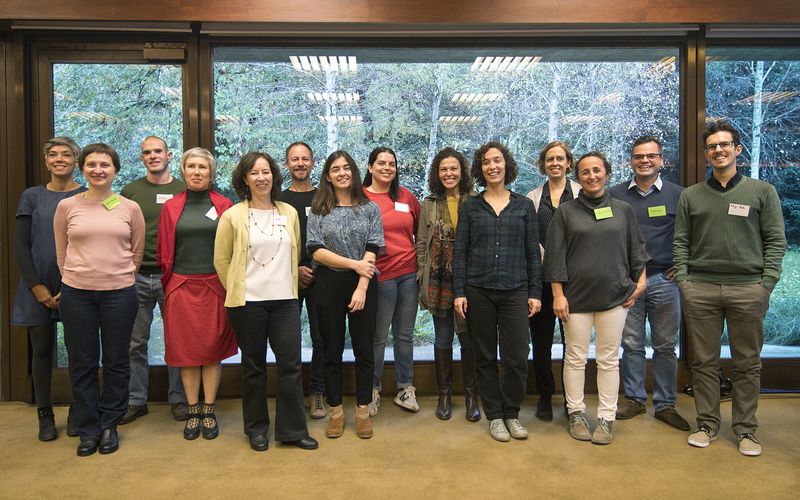 In the next few months, each participant will work on their policy research on a specific topic, with the support of thematic mentors, ICPA – International Centre for Policy Advocacy, IES – Social Business School, and the Calouste Gulbenkian Foundation.
The 14 participants and their research topics are:
Cláudia Correia, from MARE – Centro de Ciências do Mar e do Ambiente, with the topic "Searching for Portuguese Sustainable Management of Anadromous' Fisheries: Role of Stakeholders' Groups";
Inês Trigo, from Direção-Geral de Política do Mar, with the topic "How to promote sustainable seafood consumption in Portugal? A glimpse with campaigns as a starting point";
Ana Matias, from Sciaena – Associação de Ciências Marinhas e Cooperação, with the topic "Shaping Portuguese diet towards more sustainable, healthy and eco-friendly seafood eating habits";
Cristina Amaro da Costa, from Instituto Politécnico de Viseu – Escola Superior e Agrária, with the topic "What is the best policy to reduce the 'un'sustainable use of pesticides in Portugal";
Cecília Delgado, from Faculdade de Ciências Sociais e Humanas da Universidade Nova de Lisboa, with the topic "Policy instruments to increase peri-urban land availability for organic food production in Portugal, based on a multi-stakeholder approach";
Lia Cavaleiro, from Strategic and Planning Cabinet of the Ministry of Labour, Solidarity and Social Security, with the topic "Equality in the access of the Portuguese population to sustainably-produced food: studies for a behaviourally informed policy";
Denis Hickel, consultant with Fundação Gonçalo da Silveira, with the topic "Translating National Policies to Place: Co-creative participation to foster sustainable food system in Torres Novas";
Sérgio Pedro, of Centro de Estudos Sociais da Universidade de Coimbra, with the topic "Analysis of the impact of the ecosystem services provided by the agricultural sector and the viability of an ecosystem services valorisation and incentives policy";
Ana Marta Paz, of INIAV – Instituto Nacional de Investigação Agrária e Veterinária, with the topic "Soil and biodiversity conservation in irrigated farming";
Carina Arranja, from FENAREG – Federação Nacional de Regantes de Portugal, with the topic "How to ensure water supply to have irrigation in the future? A path for sustainability";
Ricardo Próspero, from GEOTA – Grupo de Estudos em Ordenamento do Território e Ambiente, com o tema "Expansion of irrigated farming versus water scarcity in Portugal";
Pedro Bragança, from AMT – Autoridade da Mobilidade e Transportes, with the topic "Economics of the transition from fossil fuels vehicles to electric vehicles";
Raquel Gaião Silva, from BlueBio Alliance, with the topic "Substantiating evidences to inform decision making on regulation of Genetic Resources on Mainland maritime territory";
Ekaterina Solomina, consultant with Dolphinaria Free Europe, with the topic "Food Waste Reduction: Optimising Third Sector Driven Interventions".
Until July 2020, each participant will prepare a policy study, policy brief and advocacy plan, to promote policy research results with decision-makers, with the ultimate goal of contributing to better vidence-based public policies.
View Project