Talking about audiences in culture
From 23 to 27 September, Lisbon Summer School ADESTE+ opens up to discussion about publics and audiences in culture. The Open Day, on 25 and 26, promises to share best practices through prestigious keynote speakers on this field.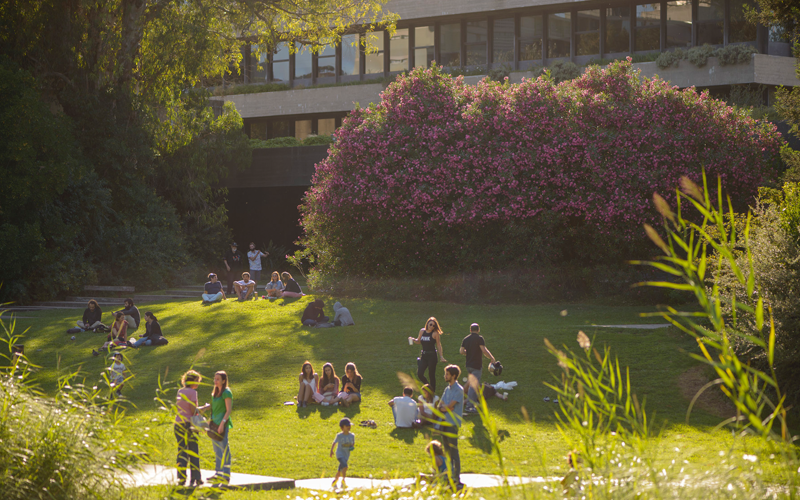 While one section focuses on professionals, institutions and organisations in the cultural field, another is entirely open to the public. This latter case is the Open Day, on 25 and 26 September that falls under the auspices of the ADESTE+ international conference, which shall discuss the most recent challenges and perspectives on cultural participation in contemporary society. The challenge on the first day involves grasping how the participation paradigm is changing culture. Beyond the presentation of four projects (case studies), the public gains the chance to listen to Mercedes Giovinazzo, a master's degree holder in Arts Management who has worked at institutions such as the Council of Europe and the Universal Forum of Cultures, speak about the importance of public participation in cultural activities.
On the second day, the theme expands to developments ongoing in audiences and their influence on democracy. Wayne Modest, curator and head of the Research Center of Material Culture, brings a heated issue to the table in a speech he entitled "Words matter: decolonising museums".
For those registered in the remainder of the program, there are also workshops, practical session, debates and encounters with guest speakers and specialists from all over Europe. This Summer School constitutes a unique opportunity both to acquire knowledge and information and to exchange experiences within an inspiring professional environment.
The Lisbon ADESTE+ Summer School is the first in a cycle of three ongoing to 2021 within the framework of the ADESTE+ project of which the Gulbenkian Foundation is a participant member.
Know more
Updated on 19 August 2019