In the heart of Lisbon, the Calouste Gulbenkian Foundation is housed in a modernist architectural complex that includes a museum with two collections, an art library, a state of the art auditorium and is surrounded by one of the most emblematic modern gardens of Portugal.
---
Opening hours
Head office
Monday to Friday
9:00 – 13:00 / 14:30 – 17:30 
Closed on 1 January, Easter Sunday, 1 May, 24 and 25 December 
Calouste Gulbenkian Museum
Wednesday to Monday
10:00 – 18:00
Closed on Tuesday and on 1 January, Easter Sunday, 1 May, 24 and 25 December
CAM
The building is closed for renovation.
---
How to get here
The Calouste Gulbenkian Foundation is located close to Praça de Espanha, inside a 7.5 hectare garden. The main entrance is at Avenida de Berna, 45A.
Metro
The two closest metro stations to the Calouste Gulbenkian Foundation are São Sebastião (blue and red lines) and Praça de Espanha (blue line).
Bus
Carris 716, 726, 756 (Av. de Berna), 746 (Av. António Augusto de Aguiar) and 713, 742 (Rua Marquês da Fronteira). Lisbon Sightseeing: Oriente Line and Belém Line.
Train
Entrecampos station is located at a 15 minute-walk (aprox.) from the Calouste Gulbenkian Foundation and has a connection with the metro network.
Bicycle
You can use the new network of cycle paths in the city centre and leave your bicycle in the cycle racks we have for this purpose.
Parking
Open to the public on weekends and one hour before the shows, closing 30 minutes after their conclusion. Costs 2€ and accepts payments through ViaVerde.
---
Accessibility
All areas of the Calouste Gulbenkian Foundation, and parts of the Garden, have accesses and equipment for visitors with limited mobility.
Accessible toilets
Our public toilets are equipped and adapted for wheelchairs and people with limited mobility.
Access ramps
The Main Building has several outdoor and indoor ramps that allow the circulation of wheelchairs in all areas.
Lifts
We have stairlifts and wheelchair lifts that you can use where necessary with the help of our security staff.
Parking
In our car park, next to the lifts, there are several disabled parking slots.
---
Facilities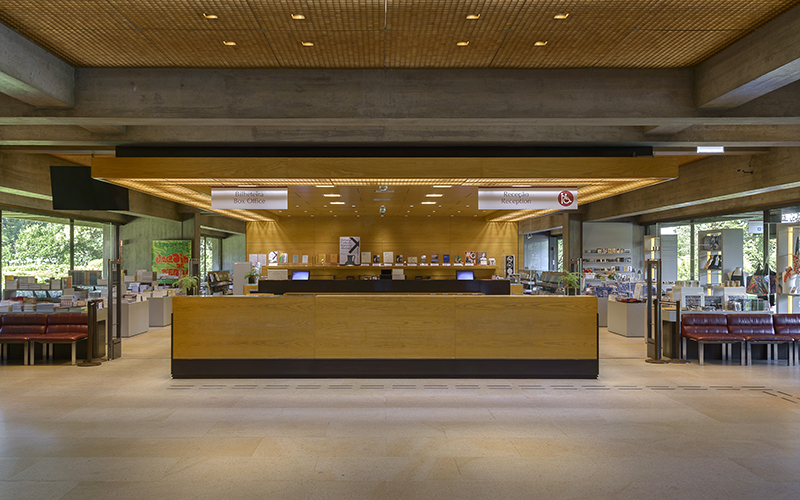 Ticket office
The ticket office is open from Monday to Saturday from 10:00 to 18:00. On performance days it's open one hour prior to the concert for tickets sale for that day only.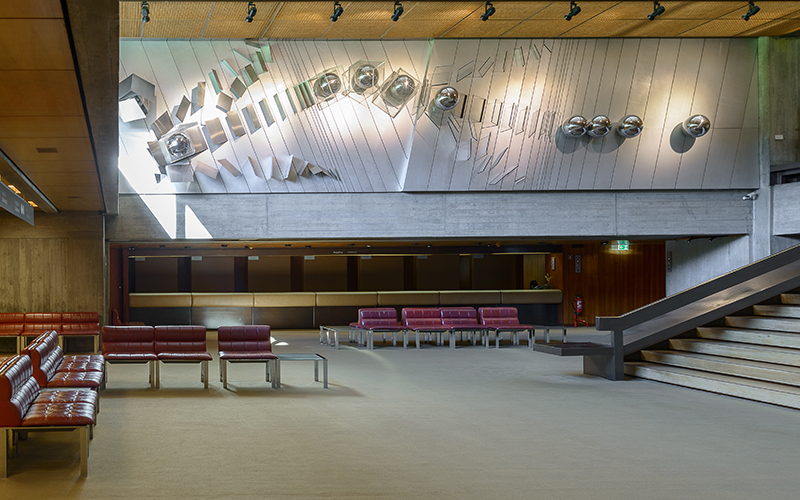 Cloakroom
You can use the free cloakrooms at the Museum during its opening hours and at the Main Building during concerts.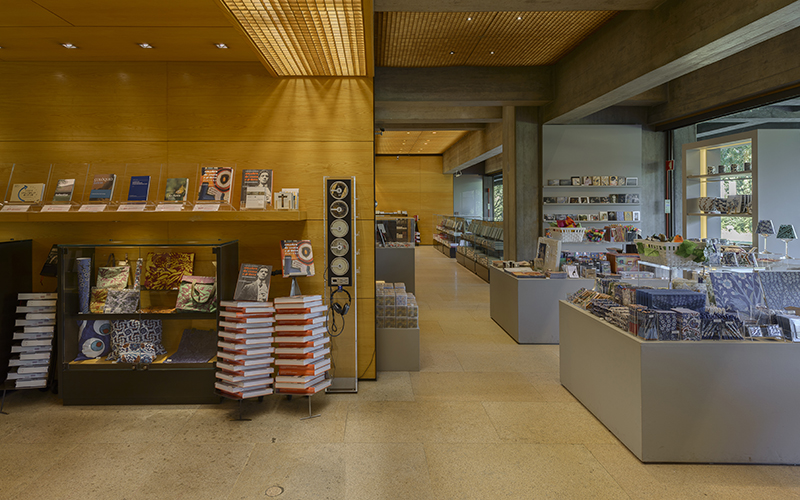 Shop and Bookshop
The Head Office's shop/bookshop opens daily from 10:00 to 18:00 (on performance days it's open one hour prior to the concert), closes on Sundays and holidays. The Museum shop is open from 10:00 to 18:00, closes on Tuesdays.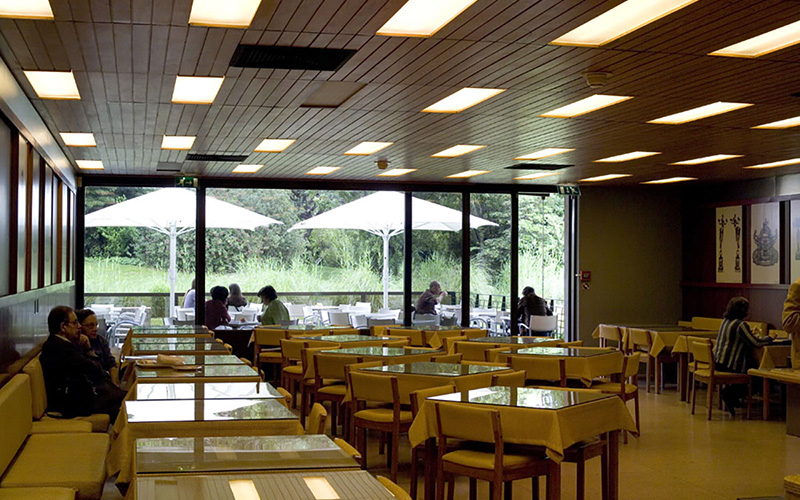 Cafeterias
The Museum Cafeteria is open from 10:00 to 17:00 and closes on Tuesdays. The Ice-cream shop in the Gulbenkian Garden is open from tuesdays to sunday, from 10:00 to 19:00.