Gulbenkian Itinerante at Museum of Guarda
Gulbenkian Itinerante is at the Museum of Guarda from 27 February.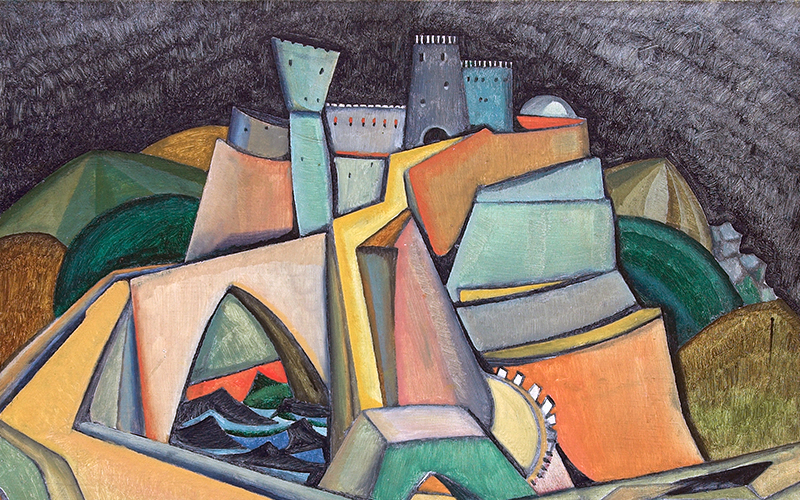 Entitled Domínios do Olhar (Domains of the gaze), the exhibition brings together 31 works from the two collections of the Calouste Gulbenkian Museum: the Founder's and the Modern collections. Landscapes and portraits predominate but by artists from different periods, such as Jean-Charles Cazin, Charles Joshua Chaplin, Jean-Baptiste Camille Corot, Amadeo de Souza Cardoso, Almada Negreiros, Nadir Afonso, Eduardo Batarda, Helena Almeida, Alberto Carneiro and Rui Chafes, among many others.
The curatorship is by João Mendes Rosa, director of the Museu da Guarda who, in addition to proposing a unique gaze on the collections of the Gulbenkian Museum, establishes a suggestive dialogue with works belonging to the Museum of Guarda. The exhibition remains on display through to 31 May.
This year, the exhibition route of Gulbenkian Itinerante also includes the Ponte de Sor Centre of Art and Culture, the Graça Morais Centre of Contemporary Art in Bragança, and the Sines Centre of Art. All of these venues are to host, through to spring of next year, different exhibitions under the curatorship of their respective directors to display the Gulbenkian Museum collections from various angles and perspectives and, on occasion, in conjunction with their own Collections.
Know more