European project ADESTE+ will continue online 
The Summer School and European Conference ADESTE+, that should have taken place this year in Croatia, will be happening in the digital world to rethink the role of culture and its relationship with the public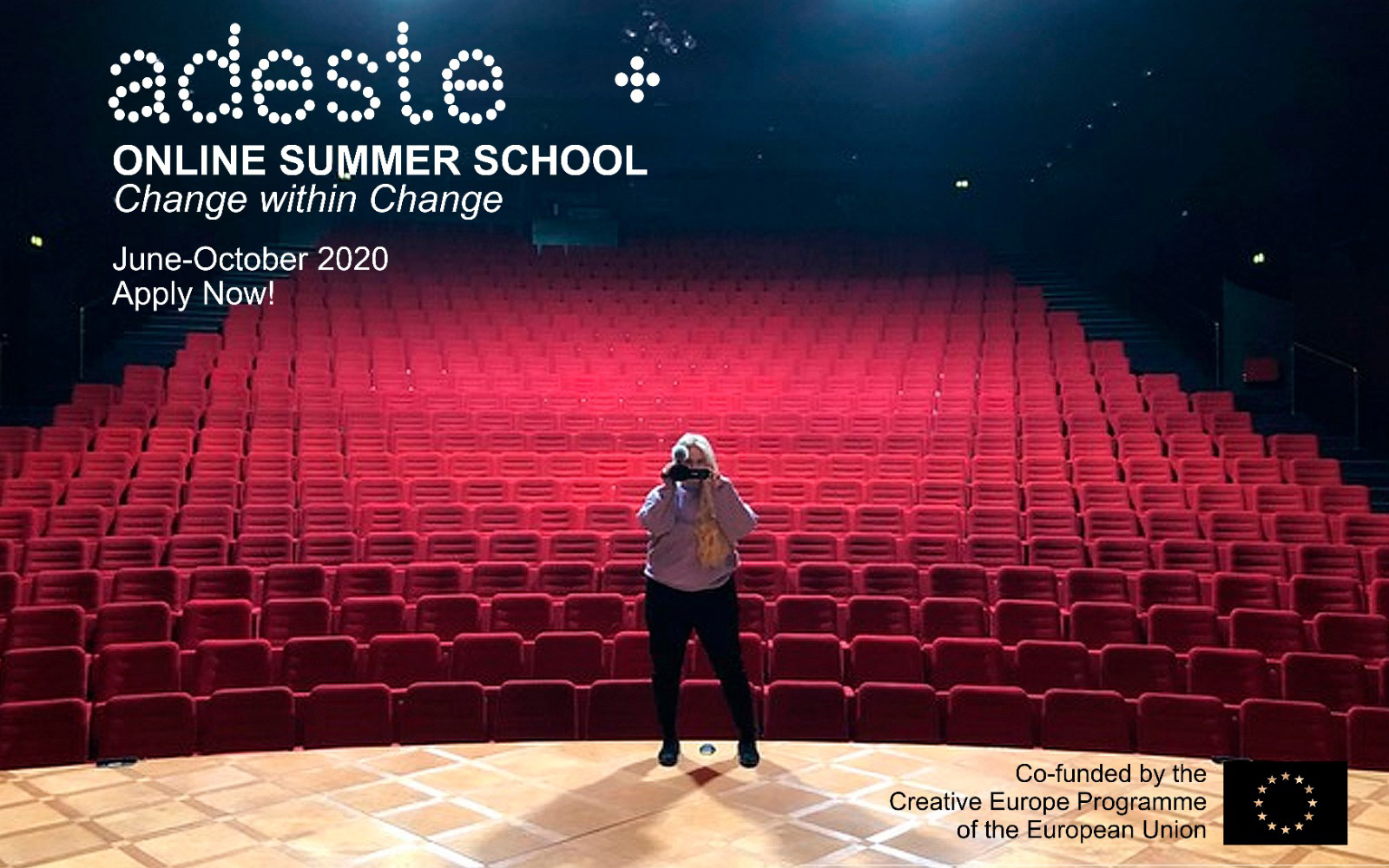 The crisis caused by the Covid-19 pandemic demanded a change of plans not only concerning the logistic structure of the event but also the contents it aims to treat. The European Project ADESTE+ has cancelled the Summer School and Conference in Rijeka, Croatia, and has had to adapt to the new circumstances and go online.
Although the main concept of the event remains the same –  looking at what cultural institutions need to do or change in order to become more audience focused –, it is now of pressing urgency due to the crisis that the cultural sector is facing. Now, more than ever, it is important to address the role of cultural organizations and their connection with the audience, and to reconsider working methods in this area.
The European Conference "Change Within Change" will examine these key issues in six online episodes which will be made available to everyone from the 15th of June to the 28th of September 2020. The contents of the Summer School, accessible only to a limited number of people, selected after the submission of applications, will also be made available through six online episodes, from the 23rd of September to the 28th of October.
The second ADESTE+ Conference and Summer School was developed so that those who work in the cultural sector can debate, learn and work together on developing new strategies through an extended schedule of several weeks with dedicated workshops, discussions, and encounters with keynote speakers, experts and practitioners from around the world. The applications to attend the Summer School are due 30th of June 2020. Although the access to the international conference is open and free, a form must be filled out in order to attend it.
The project ADESTE+ is co-funded by the European program "Creative Europe" and was created with the intent of developing new working methods to improve the relationships of institutions with their audience, focusing on the acquisition of personal and organizational skills. The Calouste Gulbenkian Foundation is a partner of this four-year project, having hosted the first Lisbon Summer School in 2019. 
Find out more