Centenary of Ernesto de Sousa commemorated on 2 June
Call for papers on the work and legacy of this artist are to be submitted by 31 March.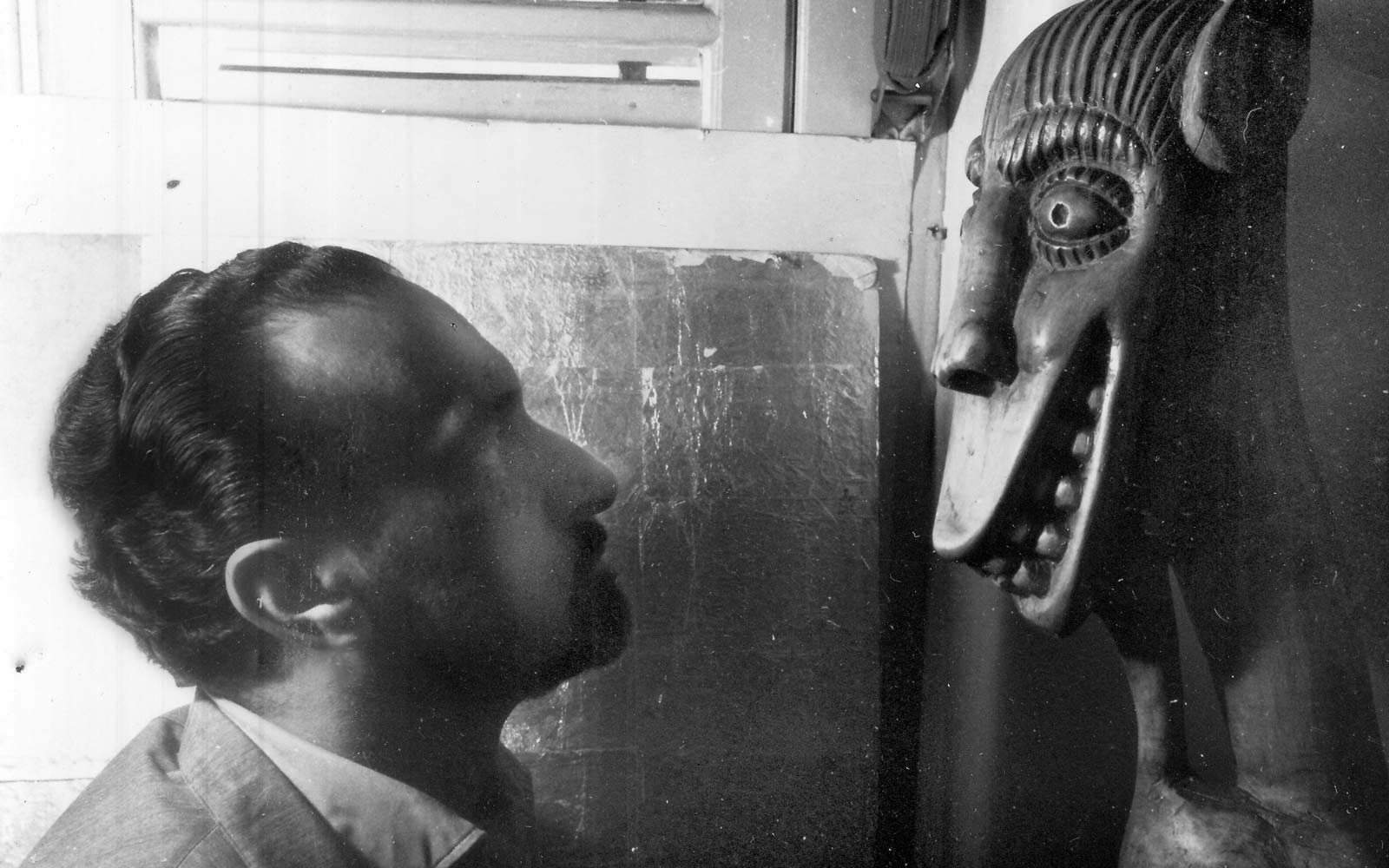 Ernesto de Sousa (1921-1988), one of the leading figures in the Portuguese artistic world of the 20th century, is to be evoked at a colloquium and performance taking place on 2 June at the Calouste Gulbenkian Foundation on the occasion of the centenary of his birth.
Critic, director, theoretician and aesthetic programmer, Ernesto de Sousa shaped the artistic panorama of Portugal from the 1940s onwards and was a profound source of inspiration to the artists who achieved prominence following the 25 April revolution.
The performance, to take place in the Foundation's Grand Auditorium is to recreate his work "Luiz Vaz 73" that was recently acquired by the Foundation.
The colloquium is organised by the Foundation's Art Library and Archives and the NOVA/FCSH University Institute of Art History with the objective of bringing together a panel of specialists to discuss and share the most recent studies on the work of Ernesto de Sousa and its respective importance within the context of contemporary national art. This is also an occasion to publicly highlight the integration of one part of this artist's documental legacy into the Foundation's Art Library.
Through to 31 March, the call for papers for this colloquium remains open with submissions to feature one or more themes associated with the important work and influence of Ernesto de Sousa.
More info