Study on youth political engagement in Portugal
What is the participation of young people in the future of democracy? What strategies do political parties use to mobilise young people? What other forms of civic and political activism exist in Portugal?
The Study on "Political participation of youth in Portugal" aims to answer to these and other questions, analysing the political participation of young people in Portugal comparatively over the last decades and describing their attitudes and behaviour in politics, namely their relationship with political parties and associative structures, as well as the emerging forms of youth activism.
The Study on the Political Participation of Youth in Portugal was promoted by the Gulbenkian Future Forum in partnership with the Centre for Studies and Opinion Polls of the Portuguese Catholic University (CESOP), which was responsible for the interviews and the fieldwork, and the Centre for Educational Research and Intervention of the University of Porto (CIIE), The Research Unit on Governance, Competitiveness and Public Policies of the University of Aveiro (GOVCOPP), the Institute of Social Sciences of the University of Lisbon (ICS) and the Research Institute of Life Sciences and Health of the University of Minho (ICVS), which were jointly responsible for the analysis and processing of data and for drawing up the final reports.
TRANSMISSION
No results were found for your criteria.
No results were found for your criteria.
No results were found for your criteria.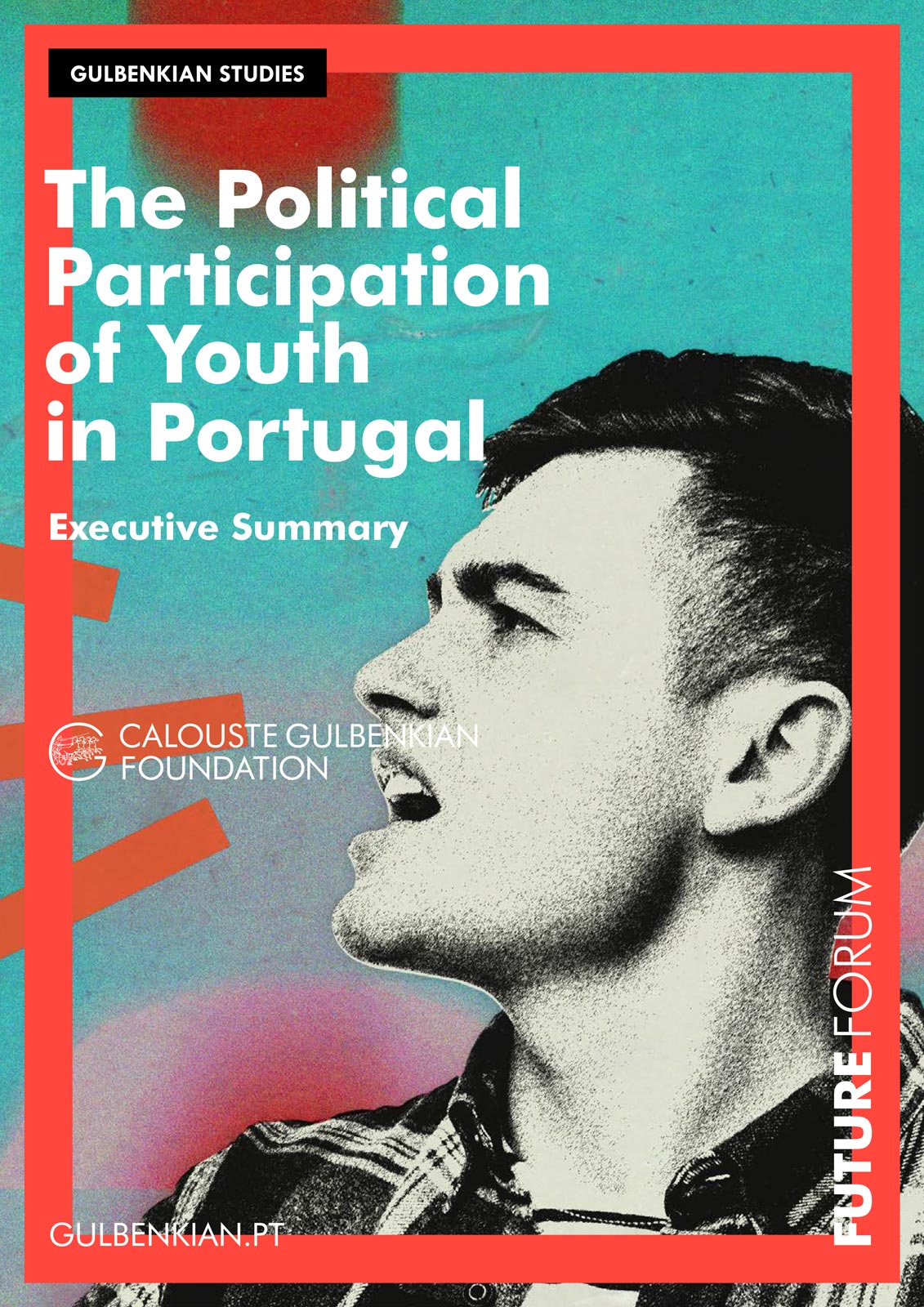 Executive Summary
Patrício Costa, Pedro Magalhães, Edna Costa, Isabel Menezes, Patrícia Silva, Pedro Ferreira
No results were found for your criteria.
Conference
Find out more about the conference, its programme and speakers.