19 mar 2018
Partnerships for development
Backing the future of scientists-managers
The Science Management programme for Portuguese speaking researchers brought specialists from Angola, Cape Verde and Mozambique to Lisbon. The second phase in the initiative is scheduled for Barcelona in September.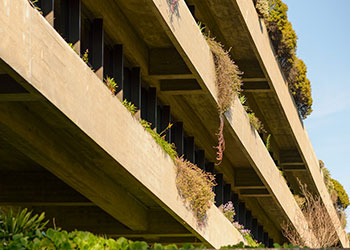 They came to Lisbon from Angola, Cape Verde and Mozambique in order to participate in a Science Management study programme. Over the course of a week, the 14 researchers attended theoretical sessions run by João Caraça, Tiago Santos Pereira, Sandro Mendonça, Núria Casamitjana and Eusébio Macete, and visited the Gulbenkian Institute of Science (IGC) and the Institute of Molecular Medicine, where they learned about the institutional organic structure, the means of operation and the ways of managing the various projects ongoing inside each of these research centres.
Arising out of a suggestion made by Eusébio Macete, director of the Healthcare Research Centre of Manhiça, Mozambique, the core programme objectives included building up knowledge about leadership and managing science in healthcare focused research institutions. The contents covered the importance of keeping up with the latest trends in global health research and the need for strategic planning – especially as regards the dynamics to project financing – as a means of driving the sector forward.
However, there was more to be learned. "It is very important to show what needs to be done to attain the objectives." It was during this programme that Jocelyne Vasconcelos, assistant-director of the Angolan Institute of Public Health, grasped the importance of communication and image to applications for funding.
Eusébio Macete, mentor of the initiative, explained: "It was necessary to support the African regional scientific community and this is one of the areas of greatest need and there are many who want such training – training that does not exist. The managers who arrive from the field of management do not have their backgrounds in tune with science." In his perspective, it is necessary to convey to the financiers (in Africa, these are above all from the international community) trust in the future utilisation of the resources.
The second phase in this Science Management programme – run by the Calouste Gulbenkian Foundation in partnership with the La Caixa Foundation – is scheduled for Barcelona in September.