Sustainable Development News
Winners of the 3rd edition of Blue Bio Value
British Salty Co, Spanish REFIX and Portuguese Horta da Ria are the winners of the 3rd edition of the Blue Bio Value Programme.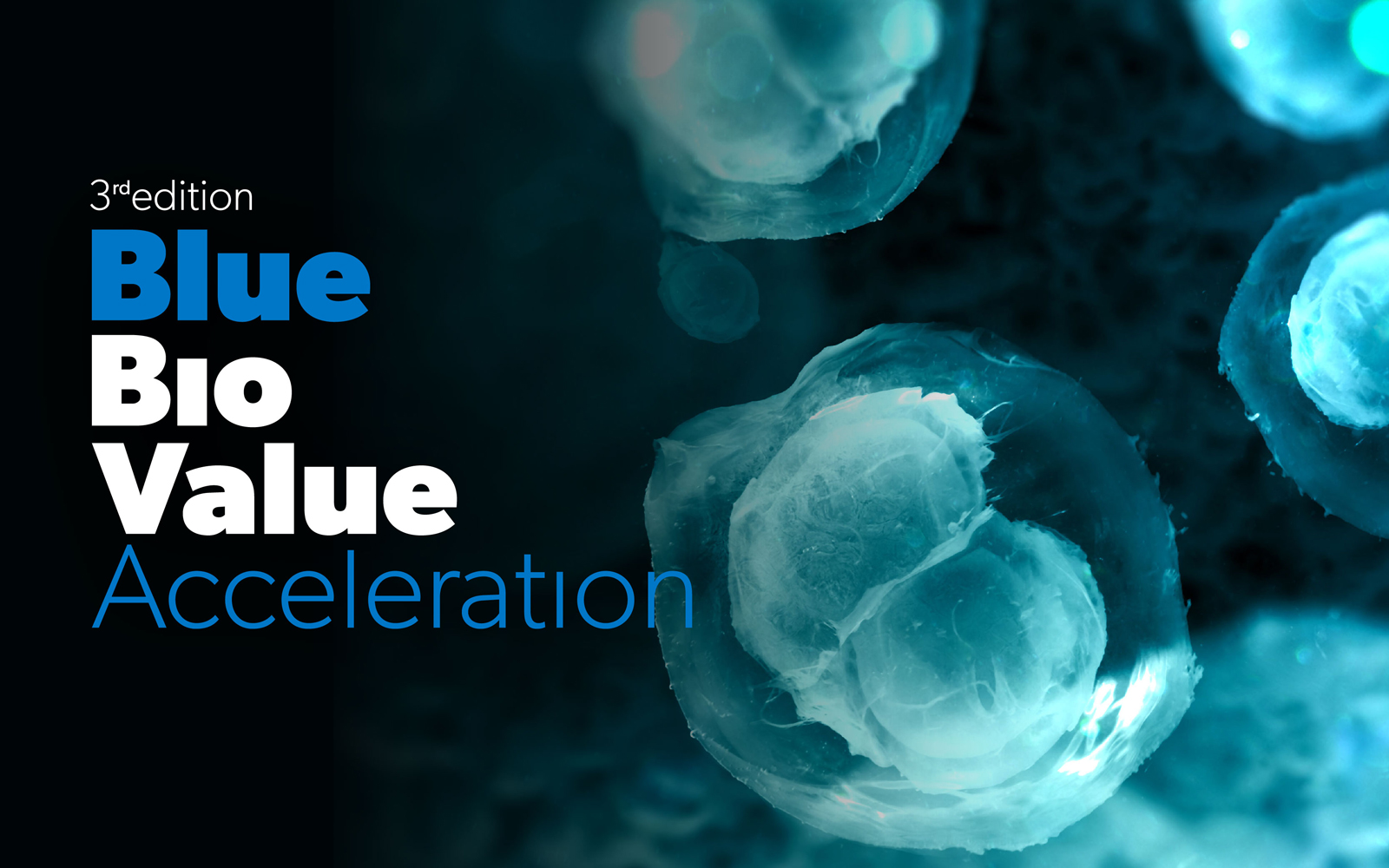 In 2020 the blue bioeconomy startup acceleration programme, promoted by the Calouste Gulbenkian and Oceano Azul Foundations, and developed with support from Fábrica de Startups and the BlueBio Alliance, received the most applications ever since its launch in 2018. One hundred and twenty projects were submitted to the third edition of the programme from 30 different countries, demonstrating the growing importance of the initiative and greater momentum in the sector, both in Portugal and abroad.
The three startups will receive a total of €45,000 to develop their projects.
British startup Salty Co makes freshwater-free textiles by using the planet's most abundant resource: seawater. The natural textiles are made from salt-tolerant plant fibres, thus helping to conserve one of Earth's scarcest resources: freshwater.
Spanish REFIX has developed a refreshingly innovative beverage made from Atlantic seawater. The sugar-free drink has a pleasant salty taste, with no artificial colours or preservatives, making it a refreshing alternative and suitable for diabetics.
Portuguese Horta da Ria, one of the projects selected during the Blue Bio Value ideation stage at the University of Aveiro, produces samphire (salicornia ramosissima). The edible plant grows in marsh areas like the Aveiro lagoon (Ria de Aveiro), where the startup is based, and is a healthy alternative to salt. The sustainable production brings new life to the lagoon and can be used in different food products.
Held entirely online due to the pandemic, the third edition of Blue Bio Value saw the participation of 14 startups (10 international and 4 Portuguese) that shared their solutions and businesses linked to decarbonization, ecosystem restoration, desalination, the sustainable production of algae for different purposes, and the use of fish waste, among other areas.
During the closing ceremony, Isabel Mota, Chair of the Calouste Gulbenkian Foundation's Board of Directors stated that "protecting the environment and business success must go hand-in-hand, and the blue bioeconomy sector is especially important for promoting sustainable growth."
José Soares dos Santos, Chairman of the Oceano Azul Foundation took the opportunity to appeal to the participating startups to continue developing their projects. "You are the ones who can change the world. Your energy has reinforced our belief that we are on the right track and we will continue to invest in Blue Bio Value".
Since 2018, the Blue Bio Value Programme has accelerated 42 businesses from 15 different countries and awarded a total of €135,000 in support services for the development of nine startups from five countries.
More info