04 may 2020
Sustainable Development News
Submissions now open for the Blue Bio Value Acceleration Programme
Until 15 July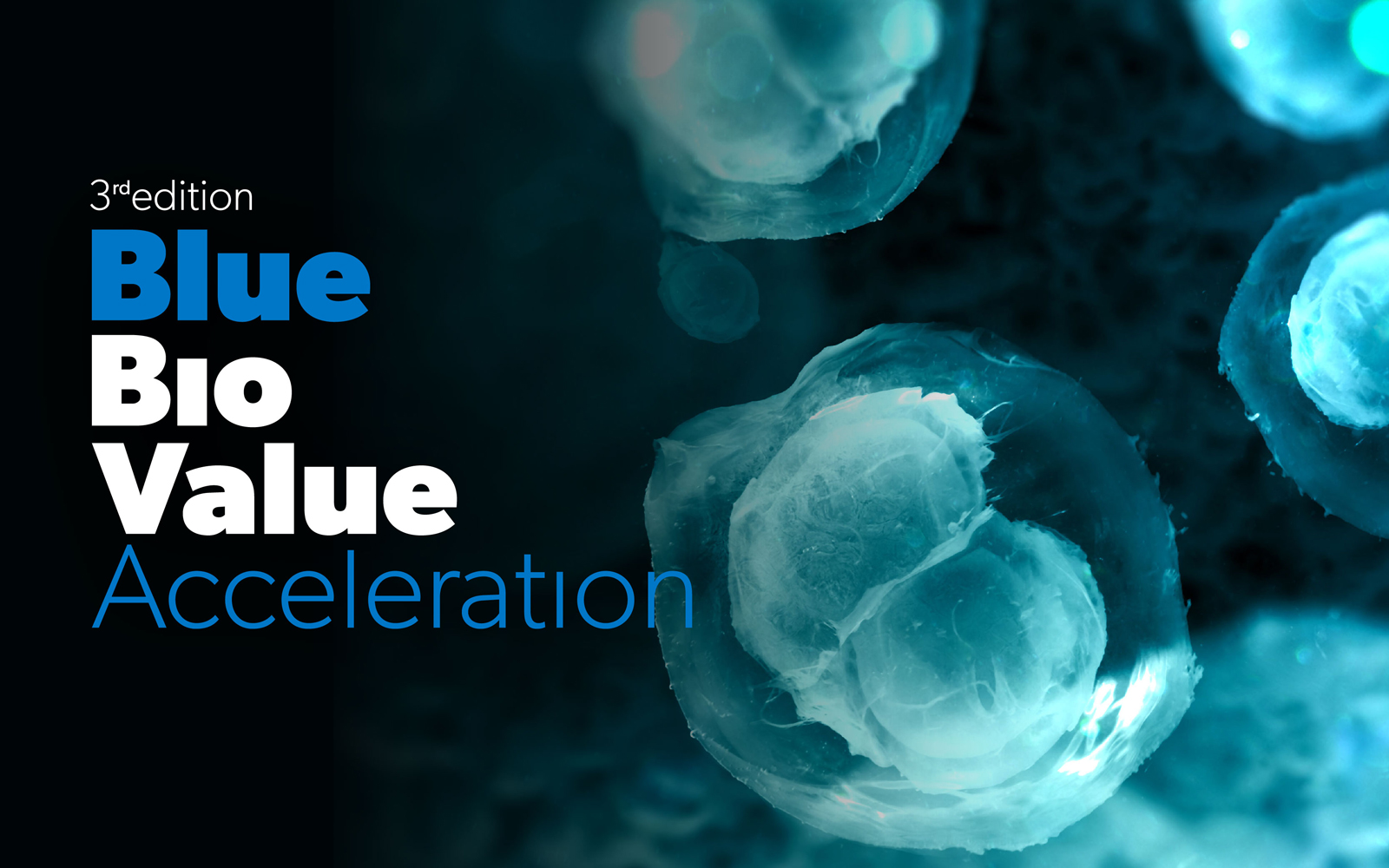 Applications may now be submitted to the third edition of Blue Bio Value, an acceleration programme for businesses in the marine – or "blue" – bioeconomy sector, jointly promoted by the Calouste Gulbenkian Foundation and the Oceano Azul Foundation.
The programme is designed for Portuguese and international startups that develop products or services using blue biotechnology and marine resources to tackle social and environmental problems, thus contributing to sustainable economic growth.
By participating in the programme, startups validate the technology they have been developing, are equipped with management tools to help them create sustainable and cost-effective businesses and to be more competitive in a global market, and gain access to a unique network of Portuguese and international mentors, expert partners from different industries, and potential customers and investors. At the end of the programme, the three most innovative projects receive a total of €45 thousand to aid in the development of their projects.
With this programme, both Foundations aim to create the right conditions for these businesses to set up and grow in Portugal, which has unique biodiversity, alongside infrastructures and scientific know-how capable of developing projects to revolutionize ocean sustainability.
Find out more
For Filipa Saldanha, Deputy Director of the Gulbenkian Sustainable Development Programme, promoting this programme makes sense now more than ever, stating that "the humanitarian crisis caused by the Covid-19 pandemic is a global wake-up call for how the way we interact with nature can pose a significant threat to public health. The climate crisis and the destruction of wildlife is causing the spread of serious infectious diseases such as Ebola, bird flu, MERS-CoV and Covid-19. That is why now, more than ever, we need to rethink the current economic model to avoid future pandemics". Filipa adds that the post-Covid economic response must include the promotion of sustainable, low-carbon business solutions, thereby accelerating the move to responsible capitalism, that respects the human, natural, and, of course, financial dimensions. "We believe that, by leveraging technology, Portugal's territorial waters can help the business community lead the post-Covid fight," she emphasizes.
Launched in 2018, the first edition of this programme helped accelerate 13 companies from 6 different countries, awarding one Dutch and two Portuguese companies. Dutch startup Hoekmine participated with an innovative technology that copies structural colour from marine bacteria to create coloured materials for use in the clothing and apparel, cosmetic, automobile and many other industries, instead of chemical dyes. In Portugal, of note are Undersee, a startup from Coimbra that has developed a device and app to collect real-time data on water quality, and SEAentia, from Cantenhede, which specialises in the sustainable production of meagre in a recirculating aquaculture system and, with a circular economy approach, hopes to expand production to include algae, mussels and other species.
The second edition saw more than 110 applications submitted to the programme, from which 15 startups from nine different countries were selected (Portugal, Spain, Denmark, Switzerland, Italy, Canada, Brazil, the United Kingdom and India), with Portugal being the most represented country with five startups. In this edition, the winning startups were Spanish Ficosterra, which manufactures biofertilizers and biostimulants using algae and complex micro-organisms to revitalize soil, stimulate crops, improve yield and increase plant resistance to environmental stress; British Ufraction8, which focuses on process sustainability using an energy efficient, scalable bioprocessing technology with low energy consumption and designs sustainable and innovative solutions for multi-resource processing industries; and Brazilian Biosolvit, which develops sustainable products that absorb oil derivatives on land or at sea.
This programme is also promoted in partnership with Fábrica de Startups and the BlueBio Alliance.
Submissions run until 15 July.