Portuguese maestro reaches the Salzburg final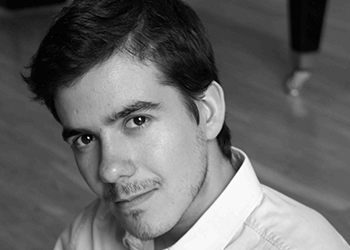 Nuno Coelho Silva has not yet turned 30 and is one of the three finalists in the Young Maestros award made annually by the Salzburg Music Festival. The same prize has already been won by David Afkham (2010), Ainars Rubikis (2011) and Lorenzo Viotti (2015).
The Portuguese maestro, a Gulbenkian Foundation grant holder and last year's winner of the Young Musicians Award in the categories of Orchestra Conducting, reached the final alongside his peers Marie Jacquot and Kerem Hasan, from France and Britain, respectively. The winner will be announced on 6 August in Salzburg, Austria, after conducting the Camerata Salzburg for three Festival concerts.
The Salzburg Festival Young Maestros Award comes with the prize money of €15,000 and also includes an invitation to conduct at the following year's Salzburg Festival.
Born in Oporto in 1989, Nuno Coelho Silva is an assistant maestro of the Philharmonic Orchestra of Holland and conducts the Chamber Orchestra of Holland, in collaboration with the violinist Gordan Nikolic. He began by studying violin but was converted to the art of orchestral conducting before going onto study at the Deutsche Musikrat Dirigentenforum in Germany and the Zuercher Hochschule der Kunste in Switzerland. In the next Gulbenkian music season, he shall again be conducting the Gulbenkian Orchestra.