07 oct 2019
Cohesion and Social Integration
Sustainable Development News
Gulbenkian Chair of Impact Economy awarded to Pedro Oliveira
The founder of the award winning Patient Innovation Association has been nominated to the Gulbenkian chair dedicated to Impact and Social Innovation at Nova SBE.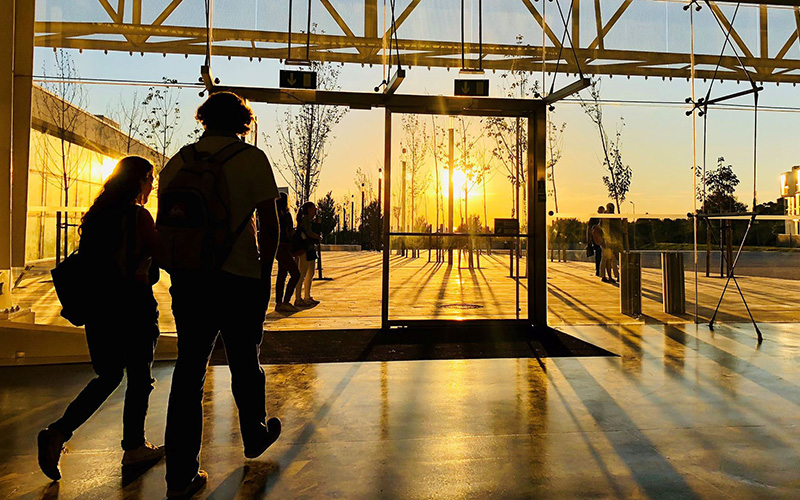 A naval engineer by education and an entrepreneur by vocation, Pedro Oliveira, who also holds a master's degree in Operational Research and Systems Engineering and a doctoral degree in Operations, Technology and Innovation Management has been appointed to the Gulbenkian Chair of Impact Economy at Nova SBE (School of Business and Economics). In his new position, he will hold responsibilities for the Paradigm Shift executive training program, the master's degree in Social Innovation and research and development of new academic content in fields such as leadership for impact, entrepreneurial learning and system change. In sum, he is to be responsible for everything carried out under the auspices of the partnership between the Calouste Gulbenkian Foundation and Nova SBE and that the two institutions expect to contribute over the short-term to the training of more talent in the social impact and entrepreneurship fields and, in the long term, to the transformation of organisational attitudes.
Living in Denmark since 2018, Pedro Oliveira is now to divide his time between Copenhagen and Lisbon, always with innovation as his guiding star. Between planes, he answered some questions about this new challenge.
Does the Gulbenkian chair represent a full-time position? Will you move to Lisbon or remain in Copenhagen?
I'm a professor at the Copenhagen Business School (CBS) and I intend to maintain my connections with CBS and Denmark. At CBS, I coordinate various innovation related projects – including among which is the master's degree in Innovation in Health Care and EIT Health –, working on expanding Patient Innovation as well as a new project, Patient Innovation Bootcamp, which will also take place within the framework of the Gulbenkian chair.
What took you to Copenhagen in 2018?
In 2018, I understood that, in order to continue developing the Patient Innovation project and my field of research, I would benefit from again leaving Portugal. The decision was difficult but fortunately I received some excellent offers from international universities. I opted for CBS on the grounds of its excellent innovation department (Strategy & Innovation) and due to there being a great interest in my project across the Nordic countries – not just at CBS but also in industry and other organisations.
What are your expectations? What results do you expect to attain as the Impact Economy Chair?
In accepting the Gulbenkian Chair, I wanted to resume an area of action in Portugal that, in this case, shall be amplified by the association of two highly prestigious and respected institutions, the Gulbenkian Foundation (which supported Patient Innovation right from the outset) and Nova SBE. In my personal experience, I felt that sometimes it is easier to generate an impact and gain recognition outside of the country. I would like to contribute to stopping this being so. With the leveraging of the Gulbenkian Chair and its associated initiatives, and with the support of Nova SBE and CBS, I hope to contribute to the development and recognition of more of the social innovation initiatives taking place in Portugal.