24 sep 2020
Sustainable Development News
Blue Bio Value to accelerate 15 projects from eight different countries
On 29 September, the third edition of Blue Bio Value kicks off its acceleration programme for startups linked to the blue bioeconomy, with 15 projects from eight different countries - Portugal, Spain, France, Ireland, Italy, The Netherlands, United Kingdom and United States.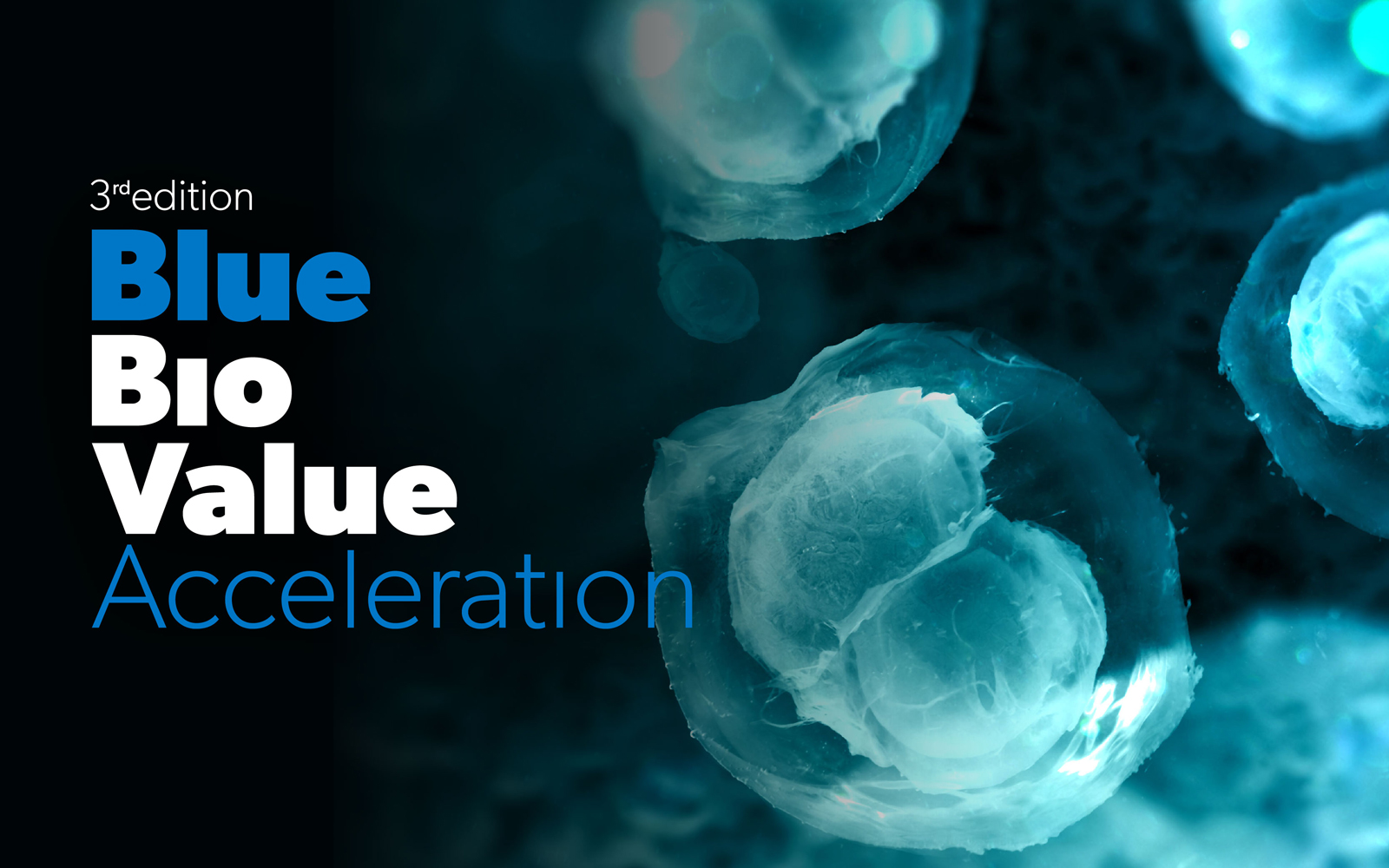 More than 120 projects from over 30 countries were submitted to the programme promoted by the Calouste Gulbenkian and the Oceano Azul foundations; the most applications the programme has received since its launch in 2018. Ten international and five Portuguese projects were selected from among the projects submitted, an indication of the programme's growing importance and the strong impetus of the sector, both in Portugal and abroad.
The Blue Bio Value programme will run for eight weeks and culminates in a final pitch made by the startups participating in this edition on 30 October, during an event held online. The startups that show the most promise during the acceleration will receive an amount of up to €45,000, which must then be invested in developing the projects.
Through the Blue Bio Value programme, the Calouste Gulbenkian and Oceano Azul foundations provide training and access to a network with over 50 mentors, infrastructures and investors to help the selected entrepreneurs enhance the value of their projects and businesses linked to the blue bioeconomy, bridging the gap between them and potential investors, so that they can conquer the global market.
For Filipa Saldanha, deputy director of the Gulbenkian Sustainable Development Programme, "the collaboration between the two foundations has had a significant impact on the pathway of more than 100 entrepreneurs, placing science, talent and blue biotechnology in the service of sustainable development. The number and quality of the applications that were submitted are proof positive that investing in the blue bioeconomy is helping to shape a new economic model that will be key in our transition to a more sustainable and resilient society".
The Oceano Azul Foundation adds that "this programme is unique and important for Portugal. While promoting ocean conservation, the blue bioeconomy also helps generate wealth driven by sustainable solutions and the talent and knowledge that we hope to retain in Portugal", says Miguel Herédia, consultant for the Ocean Azul Foundation. "This year sees the close of the first three-year cycle of a partnership with the Calouste Gulbenkian Foundation, the first of its kind, that brought our two foundations together for a common cause. It is fantastic to see how well the programme has been received both in and outside of Portugal and this motivates and encourages us to continue on this path".
Launched in 2018, the Blue Bio Value Programme has already helped accelerate 28 companies, and now 15 more, from 15 different countries, under the guidance of over 50 mentors from a host of sectors.
Find out more