Alberto Carneiro's document collection donated to the Art Library
A relevant set of documents is on display in the atrium of the Library until the 18th October.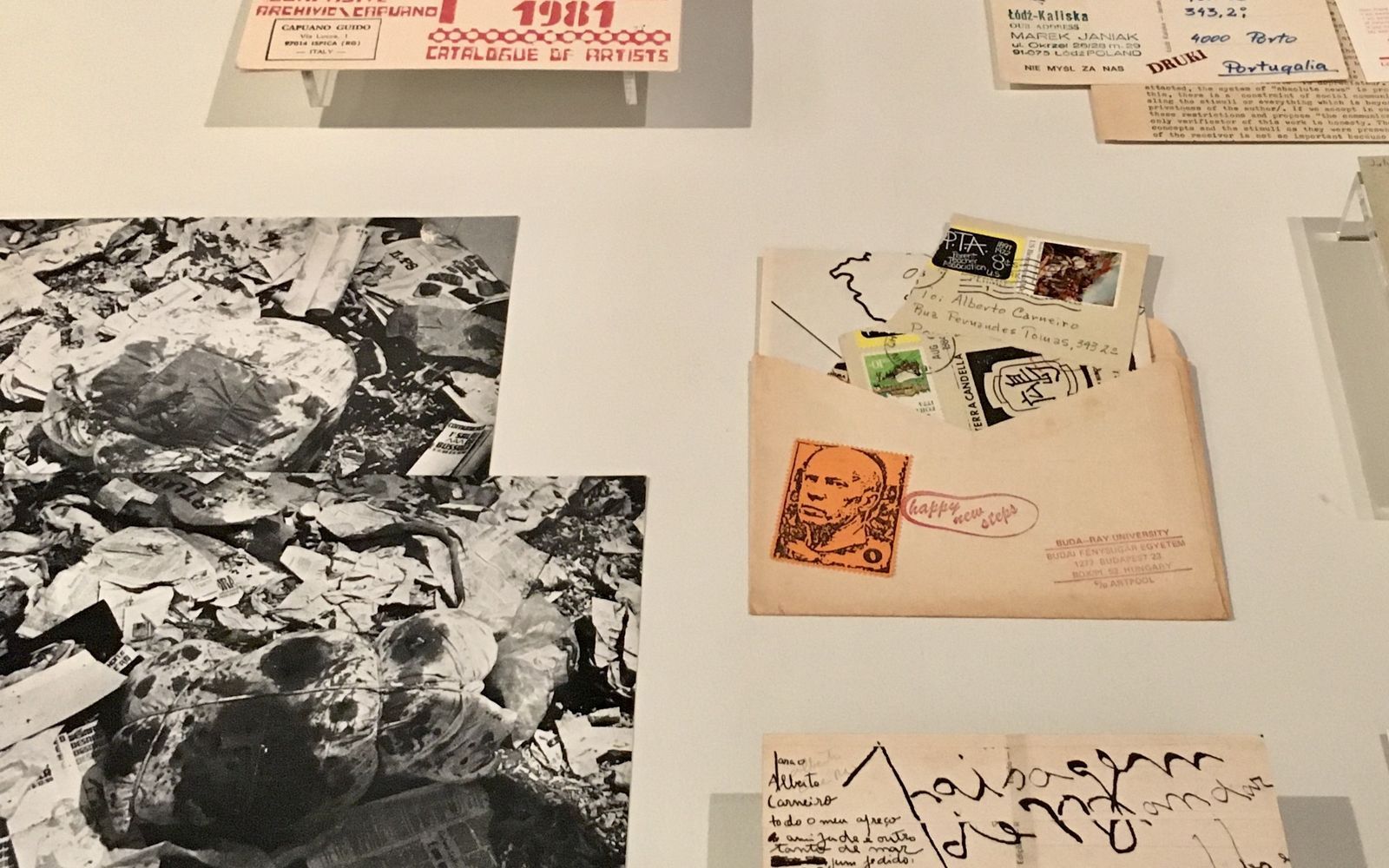 The artistic and educational career of Alberto Carneiro (1937-2017) is amply documented in this vast archive, donated to the Calouste Gulbenkian Foundation as was the artist's wish. Comprising several thematic sections, almost all of which including different types of materials, the collection was organized by art historian and researcher Catarina Rosendo, Alberto Carneiro's widow.
The Archive contains manuscripts and typewritten originals with various texts and notes; correspondence with artists, critics, curators and students; photographic material from the performative actions in the landscape, which gave rise to the photography-based artworks made in the 1970s; and miscellaneous documentation related to the artist's prolific teaching activity between the late 1960s and 1999.
The Alberto Carneiro Archive documentation has already been prepared and can now be consulted, with prior authorisation and booking, to support research on the artist's work and the study of national and foreign researchers, curators and critics.
Until 18 October, a selection of documents belonging to this collection will be exhibited in the lobby of the Art Library. This small exhibition will be reinstalled in the hall of the Congress area, in the Head Office, between November 1st and 6th, precisely during the week of the panel discussion dedicated to the artist, moderated by Catarina Rosendo, which will take place on November 3rd, 6.30pm, with the participation of Joana Bértholo, Álvaro Moreira, Isabel Carlos and Vítor Silva.
After studying sculpture at the Escola Superior de Belas-Artes do Porto, Alberto Carneiro attended Saint Martin's School of Art in London (1968-1970) – with a grant from the Calouste Gulbenkian Foundation – where he studied with sculptors Anthony Caro and Philip King. This time abroad influenced the artist's work, which became innovative in its practices which were based on an anthropological vision of the relationship with nature and with art and on an approach to Eastern philosophies and the concepts of Land Art. The work Uma floresta para os teus sonhos (1970), which belongs to the collection of the Centro de Arte Moderna – where his first anthological exhibition was held (1991) – is one of his most significant creations, a result of his experience in England.