14 apr 2021
Partnerships for development
Advanced training for Guinean doctors
Guinea Bissau is to embark on a new advanced medical training program in the fields of general surgery, gynaecological surgery and anaesthesiology with the support of the Gulbenkian Foundation.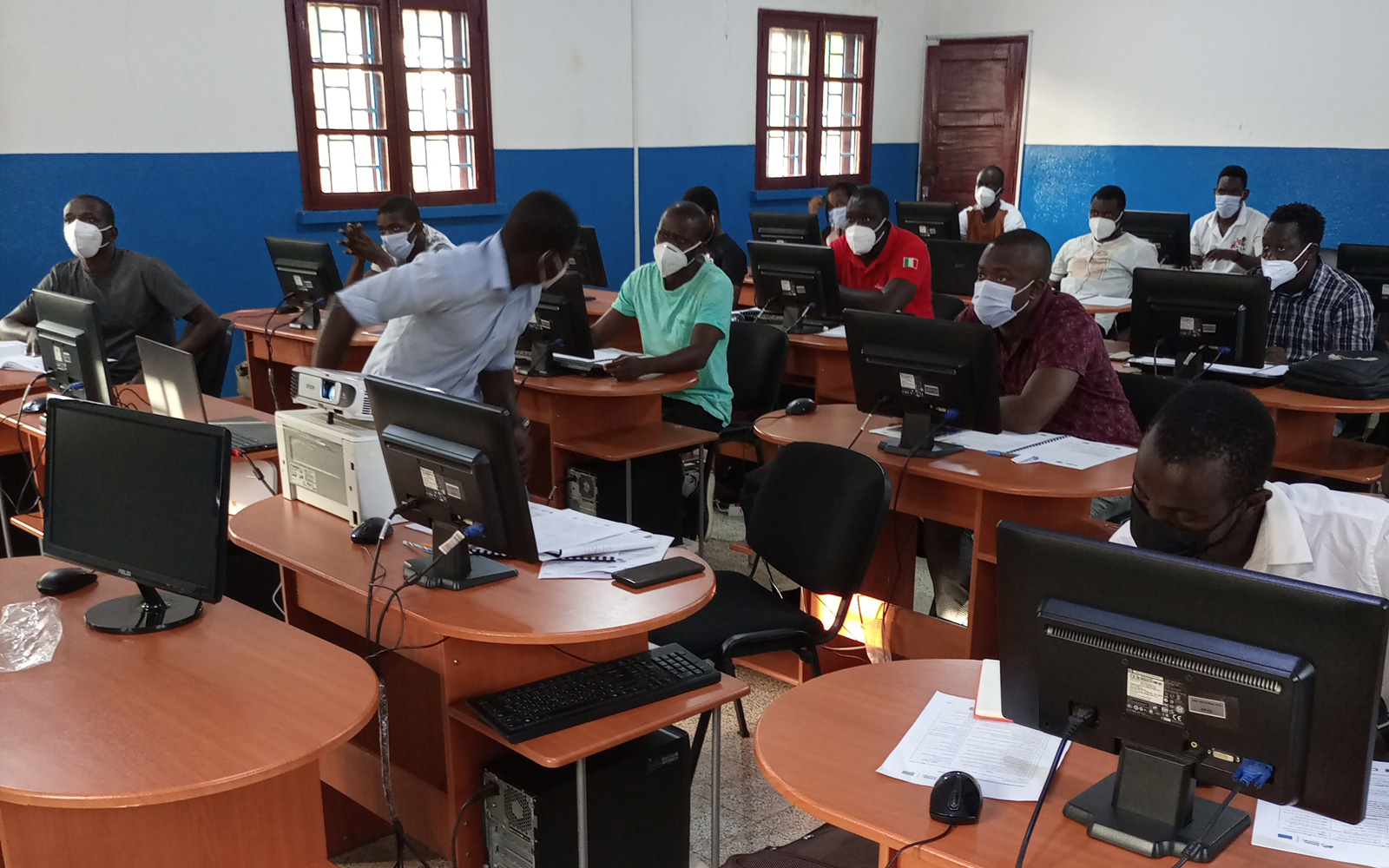 This training program run by IANDA Guiné! Saúde is to involve the participation of 30 general practitioners from Guinea Bissau and focus on the decisive areas to bringing about overall improvements to the national healthcare indicators that fall beyond the scope of other development projects.
The training begins with Portuguese and medical technology followed by an evaluation of the level of medical knowledge prevailing among the program participants. This provides the basis for the final selection of the 18 doctors who will undertake the advanced training program with six chosen for each of the three specialist areas.
The two practical training modules, each lasting for three months, are to take place in late 2021 and 2022, in three hospital institutions – the Simão Mendes National Hospital, the S. José de Bôr Pediatric Hospital and Cumura Hospital. The course features the participation of Portuguese trainers in Guinea Bissau and support from local specialist doctors in an ongoing dialogue between the Medical Associations of Portugal and Guinea Bissau as well as the availability and support from the Ministry of Public Health of Guinea Bissau.
The three month modules shall be interspersed with a four month internship in Portugal in order to ensure that the doctors receiving training remain closely linked to the practical provision of healthcare. This training does not bestow any academic title nor the status of specialist but does seek to boost the local capacities for medical training and provide for the progressive recognition of the competences of Guinean medical staff.
This is a European Union project, co-financed and managed by the Camões Institute, with co-financing from the Gulbenkian Foundation, responsible for its implementation and a technical partnership with the School of Medicine of the University of Minho.
Investment in healthcare equipment
To prepare the ground for more effective training, the Foundation has already invested around 80,000 euros in equipment to improve the healthcare infrastructures at the program participant institutions, specifically for the production of medicinal oxygen, an investment that has proven especially vital over the course of this Covid-19 pandemic.
Guinea Bissau is one of the poorest countries in the world, with an estimated population of 1.85 million inhabitants. The country occupies ranking number 175 (out of 189) in the Human Development Index, with an average life expectancy of 53.8 years of age (in Portugal, this stands at 80.9). In 2018, Guinea Bissau had 259 doctors, which represents 1.38 doctors for each 10,000 inhabitants while the average in Portugal is 53.9 doctors per 10,000 inhabitants.