2019 Gulbenkian Prizes winners
Amin Maalouf is awarded in the field of Human Rights. The APAV, "90 Seconds of Science" programme and Teatro Metaphora are the winners in the categories of Cohesion, Knowledge and Sustainability respectively.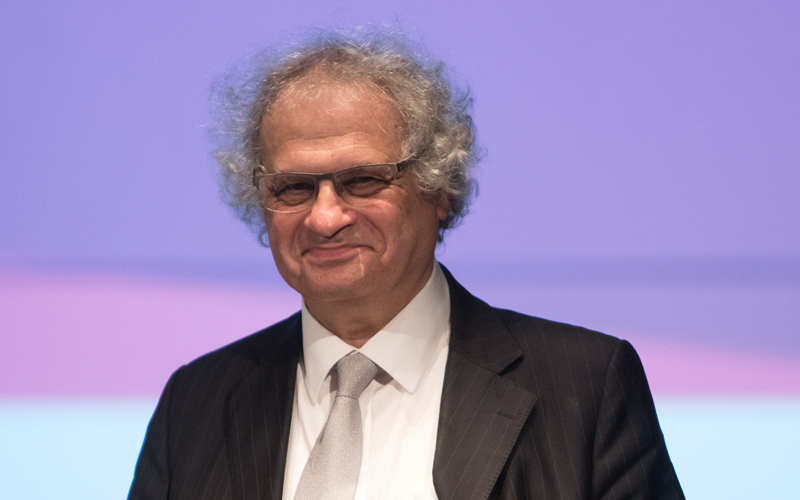 The 2019 Calouste Gulbenkian Prize, worth 100,000 euros, goes to the Lebanese-French writer Amin Maalouf. A journalist, writer, essayist, humanist pedagogue and recognised as one of the most influential and respected thinkers in the Arab world, Maalouf has been a tireless builder of bridges, seeking to set out the path for the reforms necessary to constructing a world of peace in accordance with fairer and more sustainable ways of life. In his most recent work – Le Naufrage des Civilizations – Amin Maalouf, who here deepens his analysis of the crisis in vivre ensemble, approaches the derivations and wounds that may open up in modern civilisations before putting forward suggestions on how Europeans and Arabs might cooperate in constructing a better world, with respect both for the rule of law and for human rights.
The Jury, chaired by Jorge Sampaio and with the following members Demetrios G. Papademetriou, Jody Williams, Leymah Gbowee, José Ramos Horta and Emílio Rui Vilar, decided to distinguish Amin Maalouf, a man who, as was the case with Calouste Sarkis Gulbenkian in his own time, simultaneously belongs to two worlds: the European and the Arab, and actively fosters intercultural fluidity.
In turn, the 2019 Gulbenkian Prizes, each with the sum of 50,000 euros apiece, have been awarded to APAV – the Portuguese Victim Support Association for its role in ensuring Cohesion; the radio programme 90 seconds of science, which stands out for its contribution to Knowledge; and Teatro Metaphora – Friends of the Arts Association in the field of Sustainability.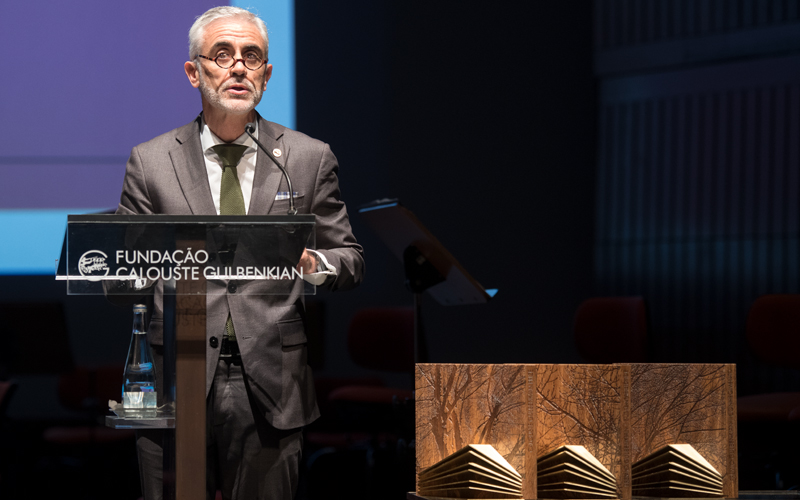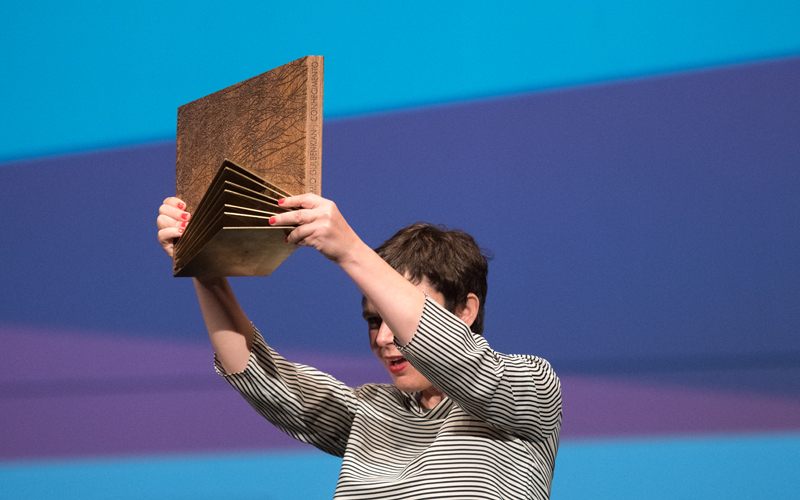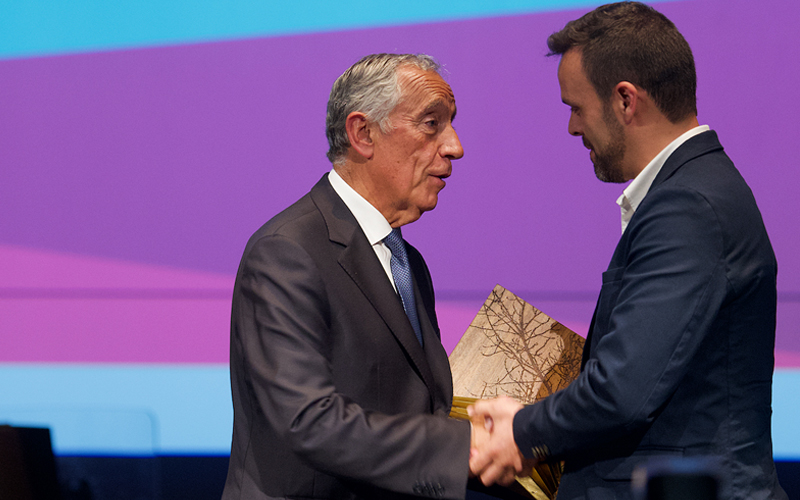 Gulbenkian Cohesion Prize
APAV – Portuguese Victim Support Association
The jury hereby recognises the excellent results obtained by APAV that, ever since 1990, has striven to support the many victims of crime with an estimated total of over 270,000 having now received such support.
As the only national victim support organisation for all crimes, APAV supports, on average, 115 adults per week. APAV interventions are commonly essential in the recovery of these victims and restoring them to their daily routines through personalised and qualified attendance services. This evaluates each case on a unique base from a multi-disciplinary perspective that fosters intervention tailored to the particular prevailing needs.
To provide this support to victims, their families and friends, through 55 proximity service points, APAV operates a network of around 280 volunteers – the core capital value of the organisation.
Gulbenkian Knowledge Prize
90 Seconds of Science
The 90segundosdeciencia.pt programme is a daily, minute and a half radio show, without any additional narration, in which a different researcher each explains one of their projects. The choice is made in order to ensure geographic, scientific and gender representativeness. It has been broadcast ever since 21 November 2016 and currently goes out twice a day on Antena 1 radio station with four further repeat broadcasts on the RDP Internacional and RDP África stations. It is also available online at RTP Play as a podcast and through its dedicated website and accounts on Facebook and Twitter. The programme reaches around ten thousand people per month when combining the radio, podcast and social network audiences.
On 5 May 2019, the programme broadcasted episode 615. This is the first program of this type to attain such longevity in Portugal through deploying this digital dimension and with dissemination through social media. The programme does not only promotes science but it also acts as a repository of the scientific projects developed by Portuguese researchers over this period in time.
Gulbenkian Sustainability Prize
Teatro Metaphora – Friends of the Arts Association
Green Steps is the name of the initiative by Teatro Metaphora that, ever since 2015, has been implementing different artistic projects always coupled with the purpose of raising environmental awareness. The project involves a large number of citizens, mostly young people, and it boosts their understanding of environmental issues.
Green Steps has transformed rubbish into works of art. These artistic installations have achieved a recognised impact not only at the local level but on an international scale. With the purpose of raising public awareness around the sustainable utilisation of resources, the Association has recruited local communities into its creative processes, as this is a community (Câmara de Lobos on Madeira island) characterised by various social problems interrelated with abandoning and failing at school, absenteeism, domestic violence, economic deprivation, unemployment, teenage motherhood, dysfunctional families, child abuse, among other such issues.
In its first year, the project reused around 2,600 PET bottles alongside discarded CDs to transform them into flowers. A year later, they made use of 133 washing machine drums to turn into candle sticks – an installation that has already gone on display at renowned festivals and recently illuminated Amsterdam. In 2017 and 2018, they illustrated enormous canvases through recourse to around 25,000 soft drink cans.
The three Gulbenkian Prizes are awarded to leading projects within each of the three priority areas of intervention of the Calouste Gulbenkian Foundation: Cohesion, Knowledge and Sustainability. Chaired by António M. Feijó, the Gulbenkian Prize the members of the jury are Henrique Leitão, Miguel Tamen, João Ferrão, António Miguel, Teresa Mendes and Elisabete Figueiredo.
Know more about the Gulbenkian Prizes