Gulbenkian Água
The value of water in the agri-food industry
Economic development, urbanisation, pollution, deforestation and climate change have put enormous pressure on the availability of finite natural resources, particularly water, putting not only our health at risk, but also our capacity to produce essential goods and services, including food.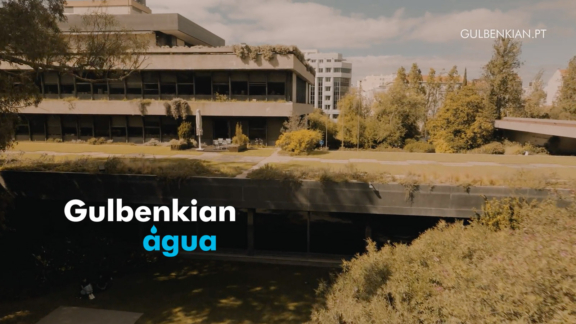 No results were found for your criteria.
To prevent future water scarcity, the Calouste Gulbenkian Foundation aims at promoting a more efficient use of water throughout the entire agri-food value chain, from farm to fork.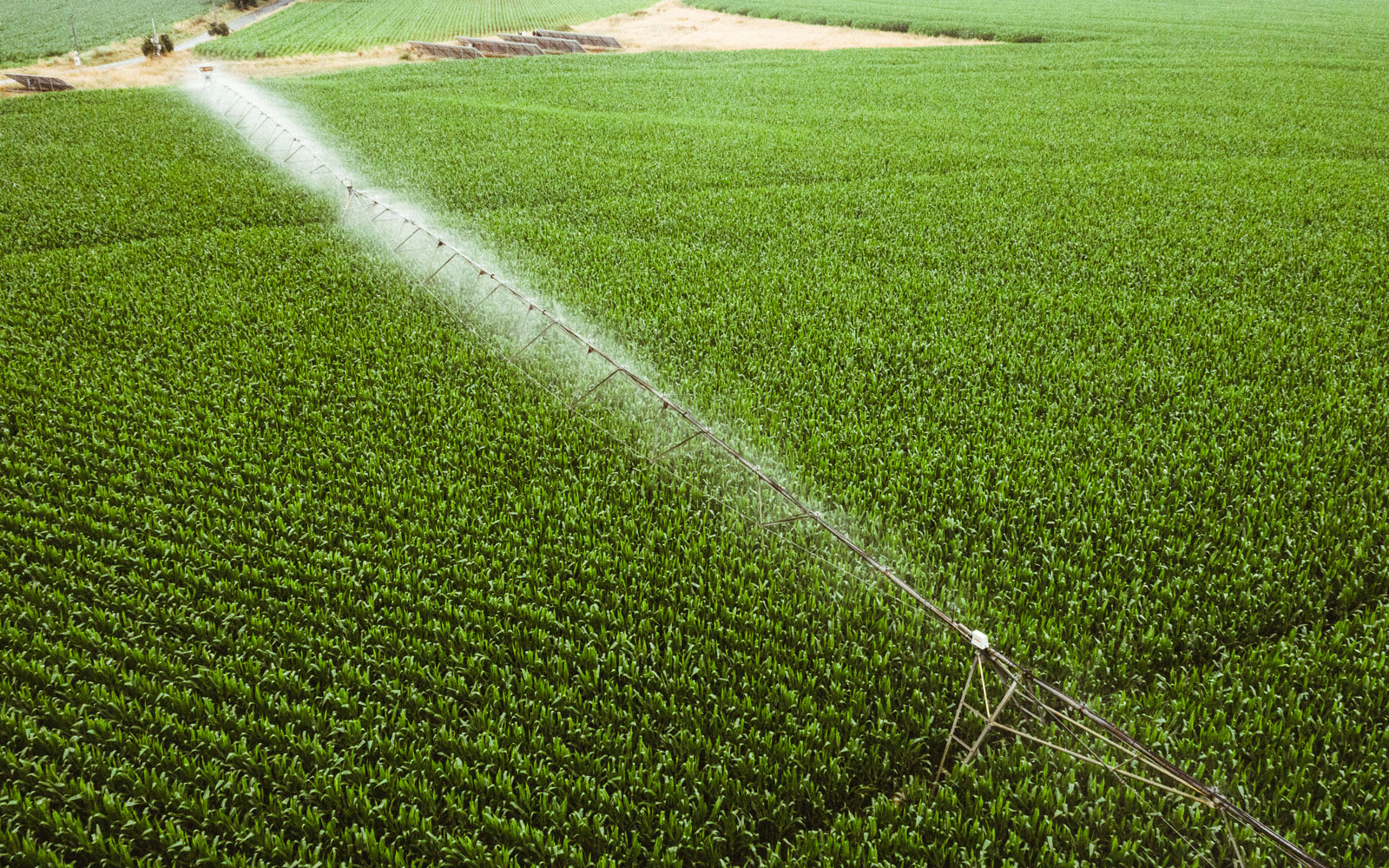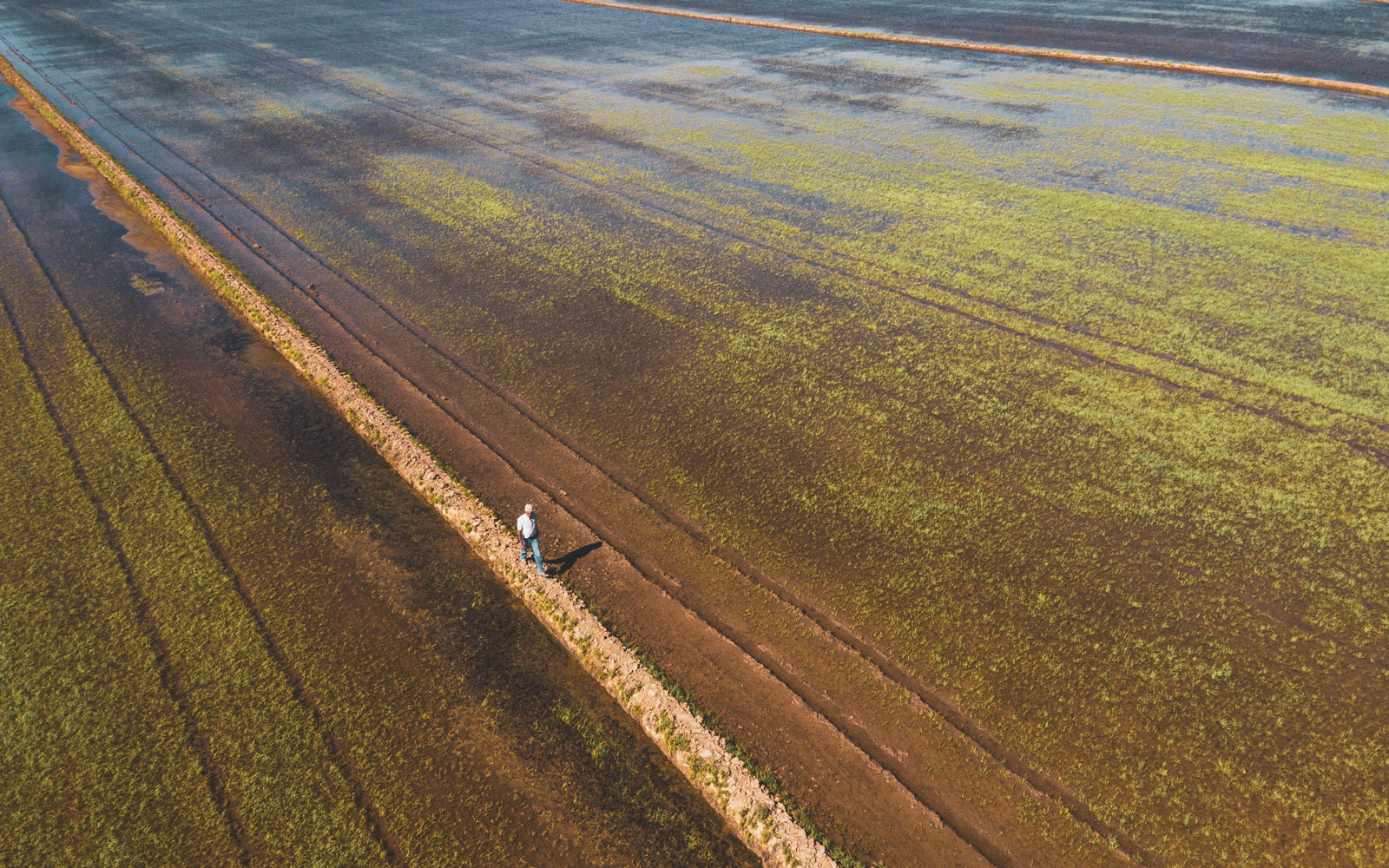 Water use in Portugal
In Portugal, the agri-food industry accounts for 75% of total water used, a sharp contrast with the European average (24%) and higher than the world average (69%), although in line with Mediterranean countries such as Spain and Greece. This is explained by the use of irrigation, where the watering of crops offsets the heat and the lack of rain typical of the year's warmer seasons.
To gain a better understanding of the issue, the Calouste Gulbenkian Foundation commissioned a study from C-Lab on "Water Use in Portugal", conducted between 2019 and 2020.
No results were found for your criteria.
Main findings of the study
Portugal faces the risk of water scarcity in the next 20 years
The majority of farms do not measure the amount of water they use (71% don't have a water meter);
Water is, mostly, withdrawn from boreholes, ponds, wells and other private structures. Water is a low cost in the overall expenditure of the activity
The transition to more sustainable farming in terms of water requires the use of new irrigation and water management technologies. Progress is being made, but we must continue to encourage efficient water use: most farmers (65%) already use localised irrigation systems (drip irrigation); however, only a few (3%) have implemented more advanced irrigation and water management technologies
85% of farmers who use new technologies say there is no question that they save water. They also save energy and fertiliser
85% state that they don't have to meet any water use requirements for customers
Transformation of the sector must be embraced by everyone, with the help of producer organisations, specialised consultants and companies from the agri-food industry.
Valuing water in the agri-food industry
The findings of the study now guide the Foundation's actions for promoting water efficiency and a new water culture in the agri-food industry in Portugal, across the entire value chain.
Making a difference and thinking in the long term is a challenge that must be met by all stakeholders: farmers, the agricultural sector, the food industry, large-scale distributors and, ultimately, the end-consumer.