Presentation of the book "Ernesto de Sousa 1921-2021"
Location
Auditorium 3
Calouste Gulbenkian Foundation
The original papers presented by participants during the colloquium held on 2 June 2021, and six new studies are now published in print in an edition of 150 copies.
In the sequence of the co-organization, with the Art History Institute/NOVA, of the Ernesto de Sousa Centennial Colloquium, held at the Calouste Gulbenkian Foundation on June 2, 2021, the Art Library hosts the presentation of the book Ernesto de Sousa 1921-2021: a conscious creation of situations / a conscious situation of creations.
The book is the result of that conference, featuring six new peer-reviewed studies about Ernesto de Sousa, statements and revisitations from several authors, the transcript of a roundtable with artists and curators on his role in the Portuguese visual arts, contributions from artists conceived specifically for this book, as well as a previously unreleased text by Ernesto de Sousa.
Written in Portuguese, Spanish and English, this book brings together artists, critics, curators, and researchers, in a polyphonic discussion about Ernesto de Sousa. The book is a publication of the Art History Institute/NOVA, with Mariana Pinto dos Santos and Afonso Dias Ramos as editors. It is available in open access and, with the support of the Calouste Gulbenkian Foundation, a limited edition of 150 copies will be printed.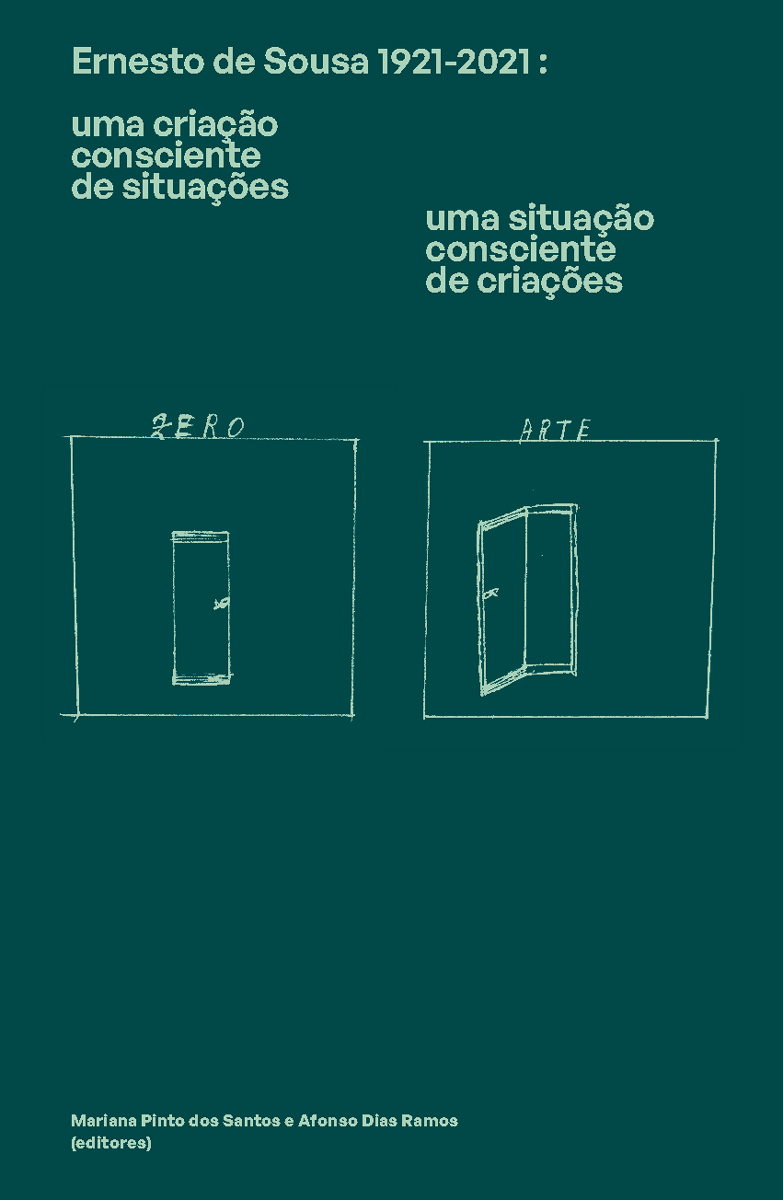 The Calouste Gulbenkian Foundation reserves the right to collect and keep records of images, sounds and voice for the diffusion and preservation of the memory of its cultural and artistic activity. For further information, please contact us through the Information Request form.