Sustainable Development News
"Like in theatre, we are going to fail and then fail better"
This is the story of I., a young resident at the Centro Educativo Navarro de Paiva, who discovered her passion for theatre through the project Mare Liberum, supported by the PARTIS initiative.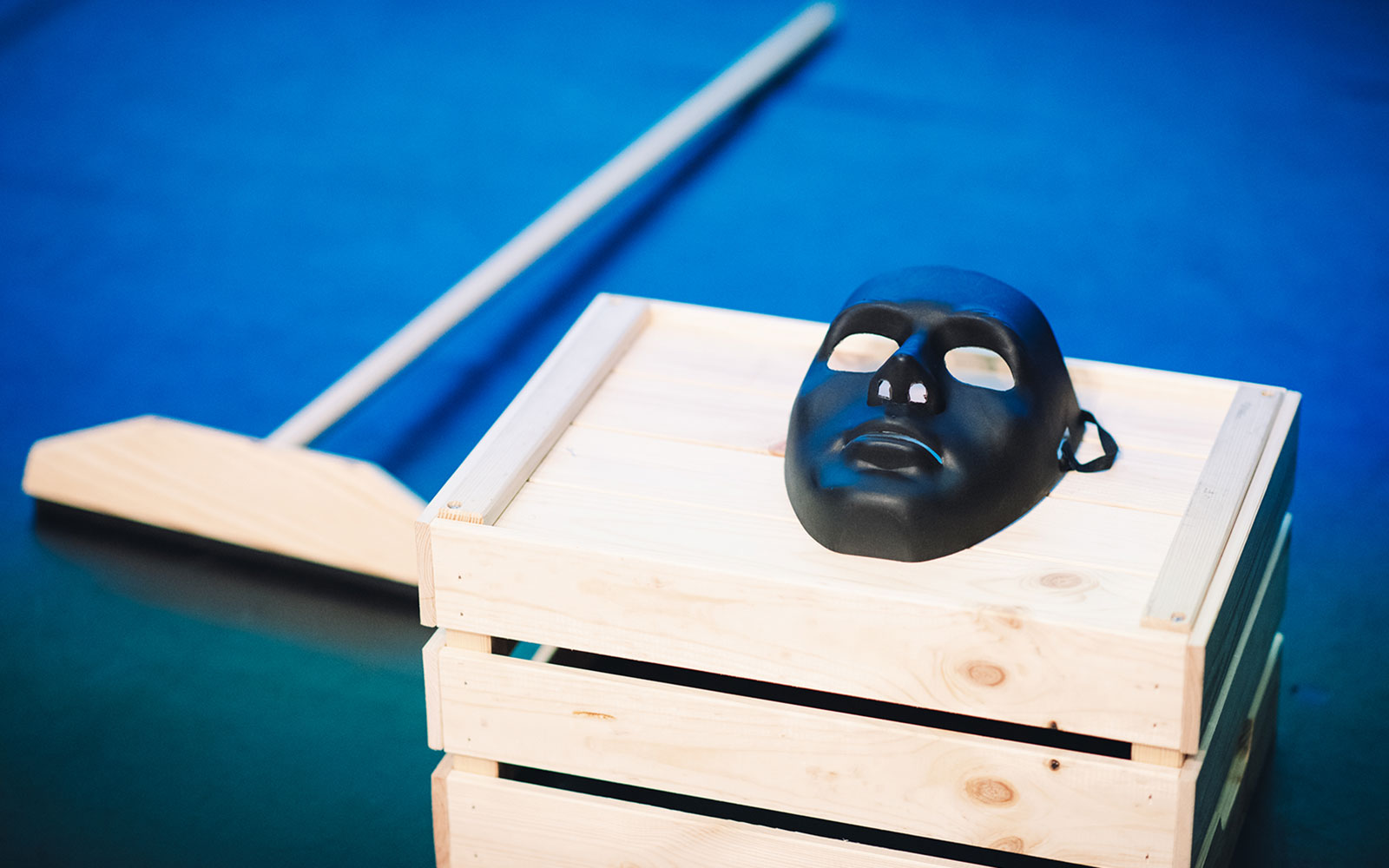 I.[*] was one of the participants of the first year of Mare Liberum, a pilot project that worked with a group of young residents at the juvenile detention centre Navarro de Paiva, in Lisbon, which admits young people aged between 12 and 21 years to whom a custody measure has been applied for committing a crime. Developed by Aporvela – Associação Portuguesa de Treino de Vela and CUSCA – Cultura e Comunidade and crossing a physical (navigation) and artistical dimension (creative writing and theatre workshops), this project aims to offer them tools that can contribute to their reintegration in society. The first year resulted in two public presentations of "Monstro em Mim" [Monster in Me]: the first at the Vera Cruz Caravel, in October 2019 and the second at the Calouste Gulbenkian Foundation, in the context of Isto é PARTIS, in January 2020.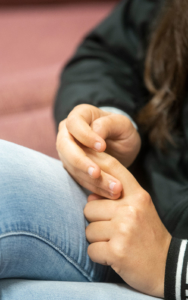 We spoke with I. in December, two weeks before Christmas. She was waiting for us sitting on a sofa of one of the meeting rooms of Centro Educativo Navarro de Paiva, with her legs crossed – her "nervous tic", as we would learn during the interview – a 17-year-old girl with a confident gaze, friendly and assertive. In September she began a professional course on performing arts and interpretation at the Institute of Social Development (IDS) which, in her own words, "is going very well. "It is very tough", she pours out. "Even when I think everything is perfect there is always something that I did not think about".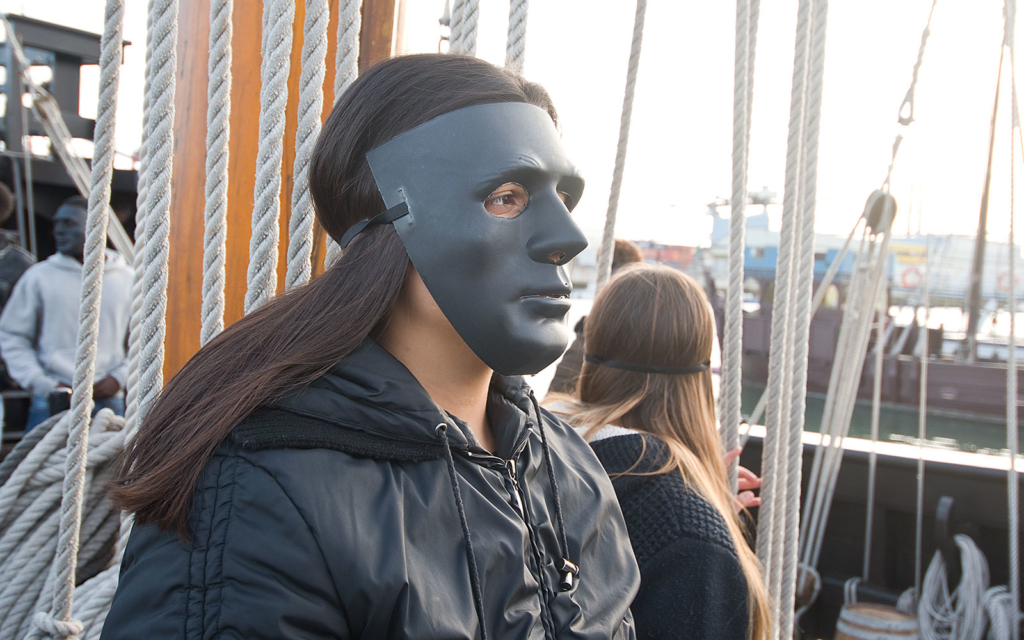 Waking up the stage monster
"In the beginning I wasn't much into it" says I. "It was more of a pastime and a way to leave the residential unit, just a project, a joke". But after the first live performance at the Caravel everything changed. "I was very touched with the cheering of the audience and I'm not easily moved. I began trying to understand why those feelings were so strong for me deep inside."
The live performance at the Calouste Gulbenkian Foundation, before an audience of more than 100 people, was another decisive moment. "Because so many people were there, I asked more of myself and realized I could do it", she confesses. "In January, after the performance, many people told me they loved it, others who had only heard of it were also inspired, so I ended up thinking a lot about it, remembering those moments, and I decided I had to follow theatre."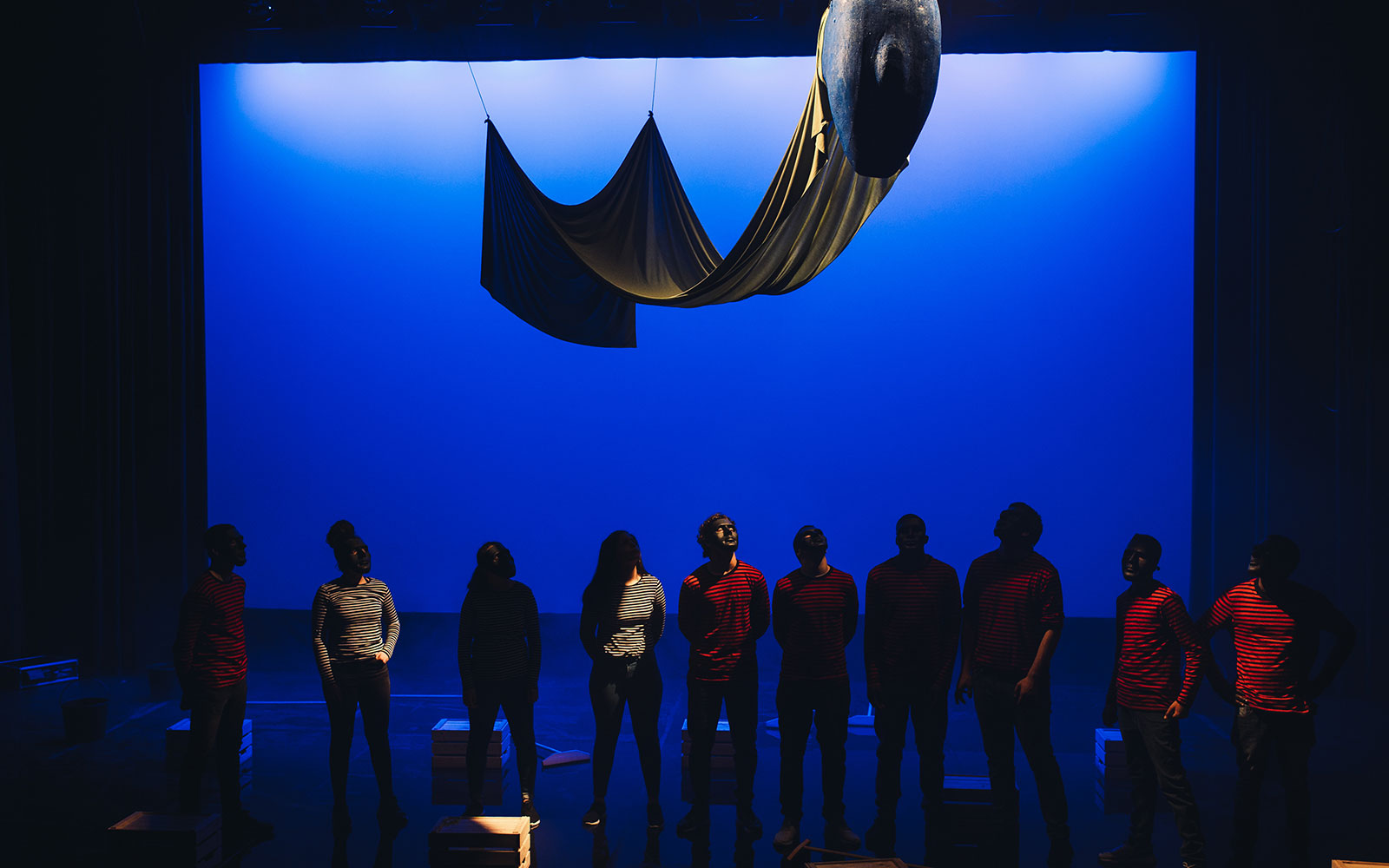 During the months of June and July, with the help of the artistic team at CUSCA (Catarina Aidos and João Custódio), she filmed a presentation tape – where she plays a fragment of "Angel City" by Sam Shepard – and then applied for two schools: Dom Pedro V, at Avenidas Novas, and IDS, at Largo da Luz. She entered both but ended up choosing IDS.
With classes starting and with her time in the institution about to end, the future began to take shape. "I'm already thinking about university at Escola Superior de Teatro e Cinema, in Amadora, after I finish school". In the long term she sees herself doing soap operas, cinema and theatre. She also writes books (and intends to publish them someday) and has recently discovered she has a taste for contemporary dance.
When we ask her about everything she learned during this path, I. answers right away: "it really helped me to improve my self-esteem, to believe in me, not to think others are better or worse than me but that we're alike; different but alike". Another major lesson was that failing "is not a problem". "It's like in theatre: we're going to fail, but then we'll fail better and better, but we'll always fail, because failing is normal."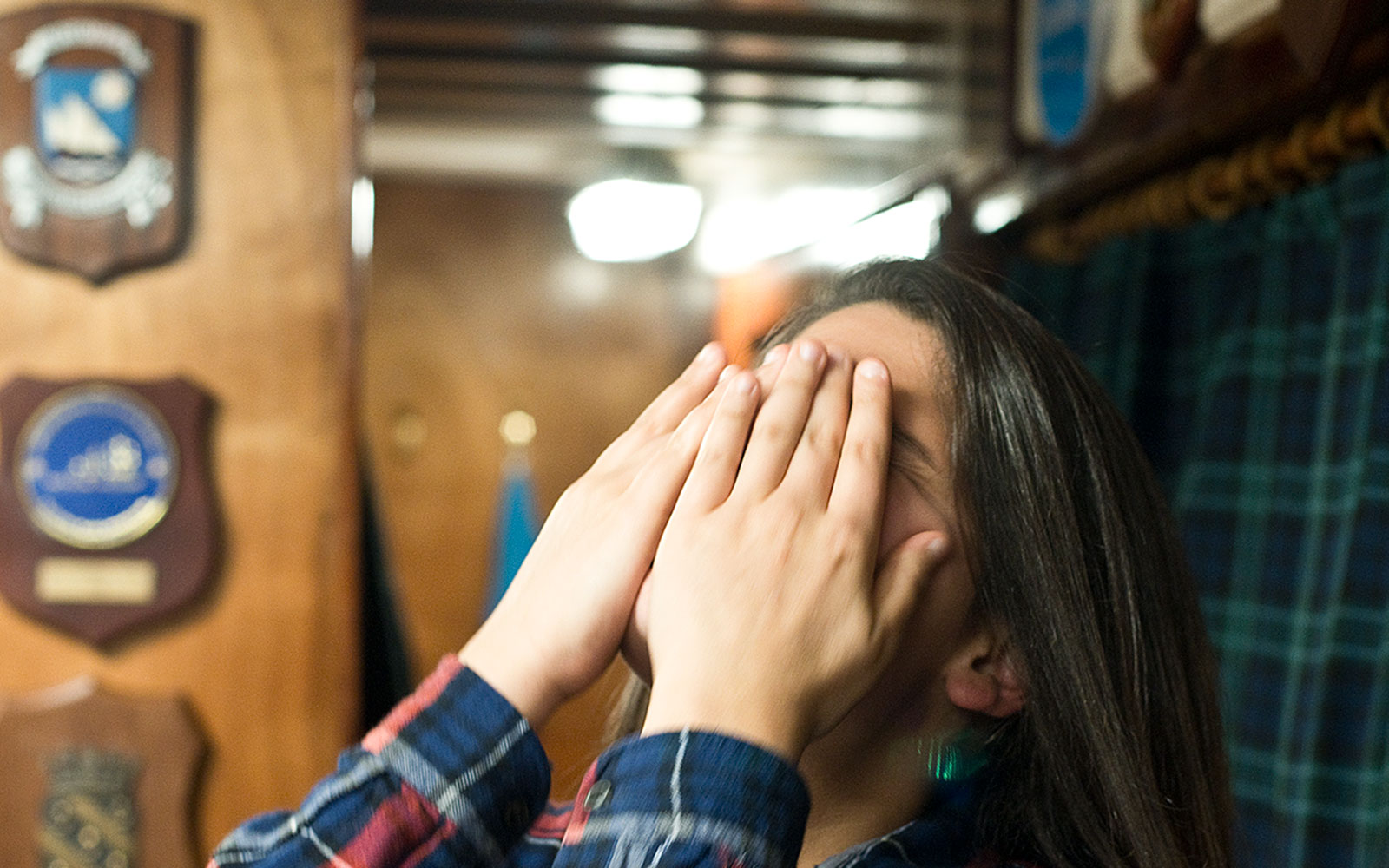 Learning to go ahead, even if scared
"At first, I. was very reluctant about being on the spotlight and participating and she would clearly say she was never getting on a stage" says Catarina Aidos. "After she finally dared to do it, what we saw was the revelation of a monster, a good monster, a girl truly filled with talent." Besides her expressiveness, she also revealed another remarkable skill: "I. knew all the lines, everyone's lines. During the performance at the Calouste Gulbenkian Foundation she played two characters other than her own, of people who had left the project."
João Custódio describes the process as a sort of "appeasement". "She appeased herself. Every reward brought to her by her performance was channelled and she is now a girl who has won in every aspect. We are immensely proud because we feel we accomplished something that made it happen, but all the work was genuinely hers."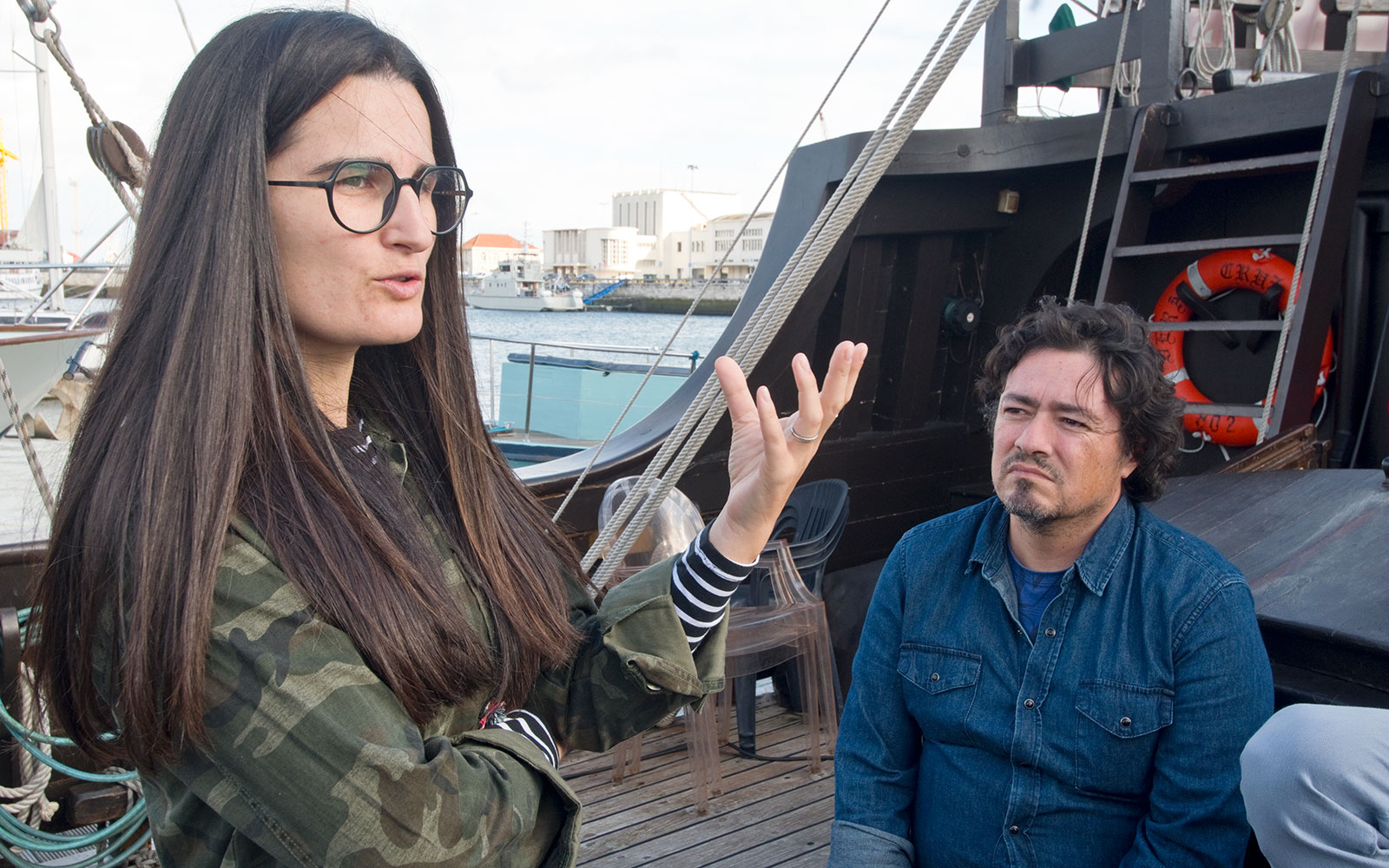 For Catarina and João, I.'s example is the reason why these projects exist. I., in her turn, also credits the project as responsible for the path she ended up choosing, and recognizes the importance of this sort of incentive within the context of the centre. "We enter this place with our heads a little far from the right track and it is only by doing different things that we will realize if there's anything out there for us, something we might have a gift for, like we were born to do it. On the outside we wouldn't be able to grasp it, we wouldn't know what path to follow."
"The ability to conquer fear" is what Catarina Aidos believes to be "the most fundamental ability I. will take with her throughout life, whether it is doing theatre, cinema, television or anything else." It is also the fundamental message of the advice I. gives to those who, like her, might have lost their path at some point: "If you have opportunities, take them, every single one, everything. Even if you might not like it at first, you also might end up loving it later".
[*] I.'s full name is omitted to preserve her identity.