"The first skill needed to study mathematics is creativity"
André Guimarães received the Gulbenkian New Talents 2021 scholarship for his studies in Mathematics. In this interview, he tells us about his journey and his fascination with the subject.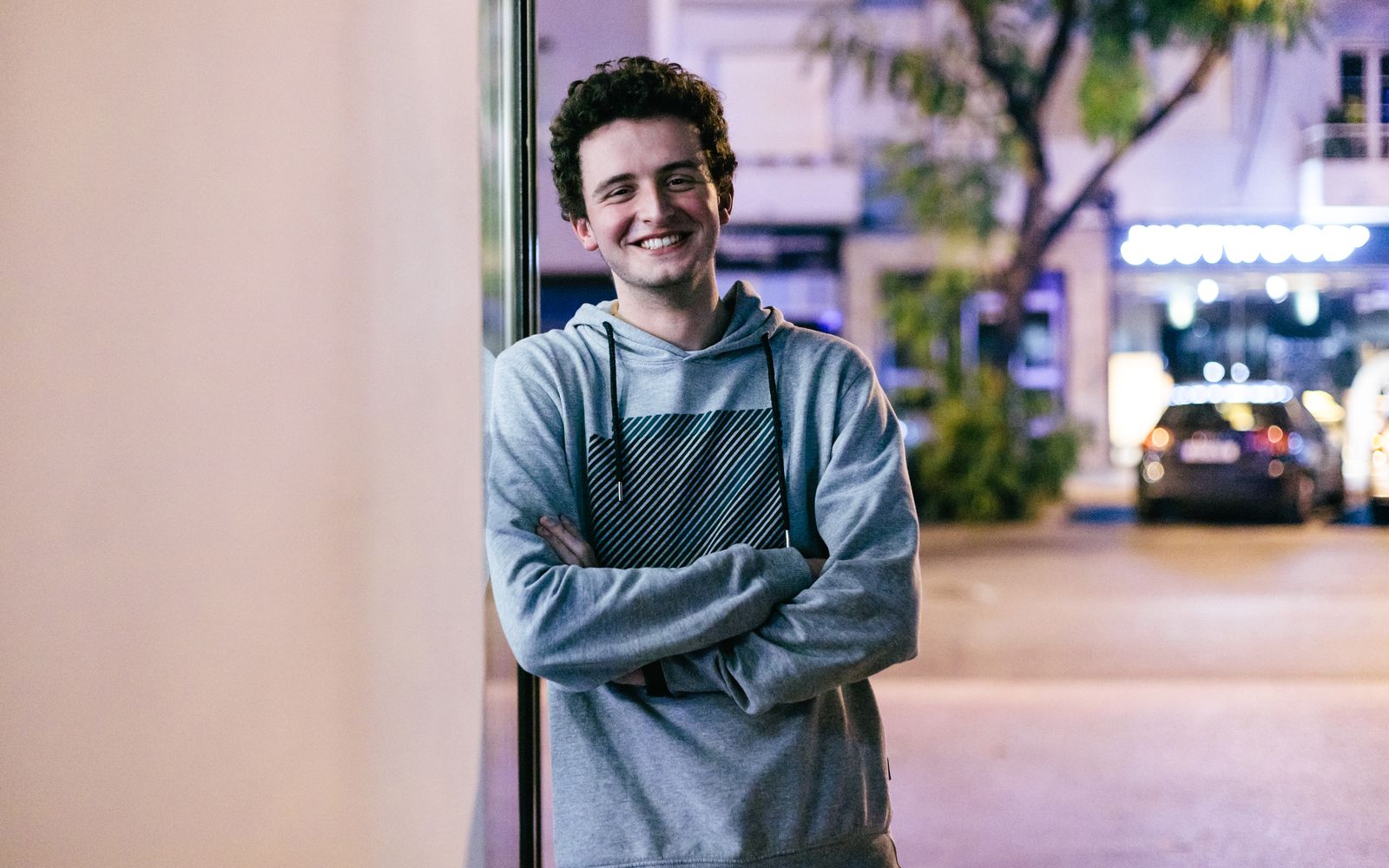 He finished his degree with 19 marks out of 20 from the Instituto Superior Técnico. In his first year, he took two courses at the same time – Applied Mathematics and Chemical Engineering – while trying to decide what to choose. Throughout the course he was a mentor in the Treetree2 project, supported by the Gulbenkian Foundation, and in the third year he was already attending master's courses to prepare for the next step: a master's degree in pure mathematics in Germany, which began this month.
André Guimarães is everything we imagine when we think of a "maths geek", but he never ceases to amaze. Learn more about this New Gulbenkian Talent, for whom maths is "indispensable" and "so much more than just adding up numbers".
You have a degree in Applied Mathematics and Computing. Why did you choose this course?
Actually, my choice of degree was not exactly easy; for about a year and a half I was doing both a degree in Applied Mathematics and Chemical Engineering, because I didn't know exactly which one I preferred. From a very early age I had a more or less deep relationship with Mathematics, through certain competitions, such as the Math Olympics (both national and international), but towards the end of secondary school, Chemistry also really caught my attention. I eventually realised that Maths was actually what I wanted to do and I don't see myself doing anything else.
Now I have started a master's degree in pure (not applied) mathematics because that is the area I prefer. I am in Bonn, Germany, which is undoubtedly one of the best places in Europe to study mathematics.
Is there a particular area you would like to work in now or in the future?
I don't know how to answer that because at this moment I am starting a new stage and I still haven't quite decided what I am going to do during the next two years. Above all, I think there is a very big gap between what I knew from the teaching I had in Portugal, and what I am learning now. The topics that are given in the master's degree in Portugal are undergraduate topics here, sometimes not even third year topics. It's a big difference that I'm still trying to bridge.
How did it feel when you won the Gulbenkian New Talents Scholarship?
Winning the scholarship was undoubtedly one of the most important things that could have happened in my career because it allowed me to finish my degree not only with research experience – which is something that many students unfortunately do not have access to – but even with an article already accepted for publication. This is very important for the curriculum, and the influence it had on the opportunities I received at a master's level, including the one I eventually accepted, is indisputable. So the impact is not measurable right now, but it is undoubtably very, very big.
What did your collaboration with the Treetree2 project consist of?
While I was collaborating with Treetree2, I had the opportunity to help primary and secondary school students who had an interest in certain areas of science that are not addressed or covered in the usual curriculum and who therefore turned to the courses provided by Treetree2 to gain these skills. In my case, I participated in several areas, I gave courses in Mathematics, Computer Science and even Chemistry. I was also involved in another project that was even more individualised, where I helped an eighth grader prepare for the Math Olympics.
How was that experience as a mentor?
It was different from anything I had ever done before, but it is quite rewarding, especially when the students are able to understand what you are explaining, and you feel you've done a good job. I love sharing the knowledge that I have gained.
Have you had mentors along the way or are you more self-taught?
I think it's a bit of both. Yes, without a doubt I had people who paved the way for what would become my path, especially because, you see, from a very early age I had contact with other people who also took part in the Math Olympics and these older people were always, in a way, role models for me.
What do you do in your spare time when you're not being a "geek"?
I'm also a geek in my spare time – I just said that one of my activities was to do a second course (laughs). But not at the moment. Right now, it's been spent buying kitchen utensils, sheets, towels, those kinds of things, to tidy up the place a bit. This is the first time I´ve lived alone and lately I haven't had time for anything else.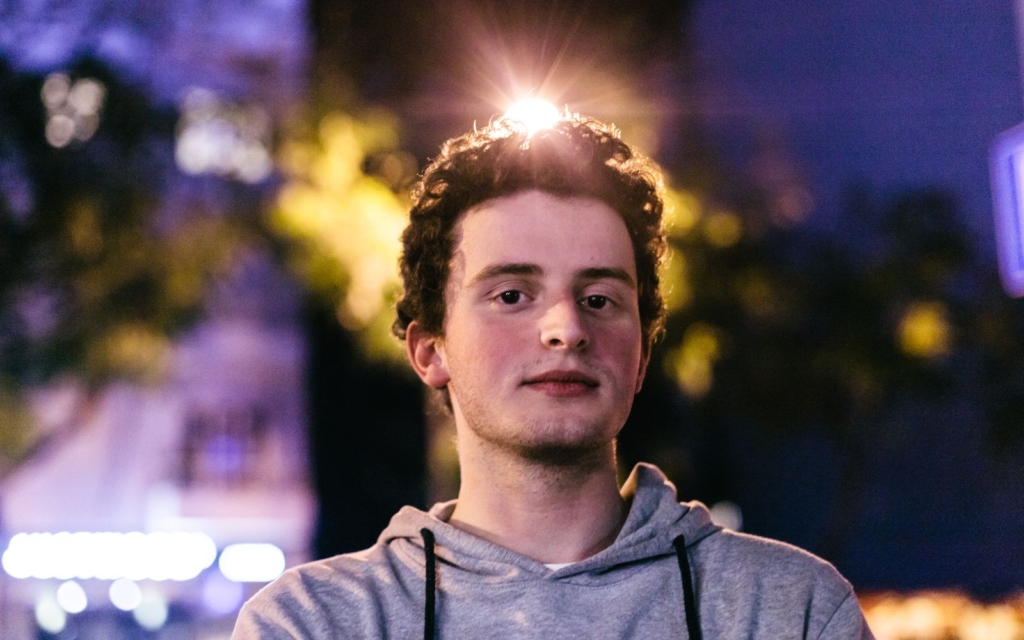 Why would you say maths is important?
For me it is indispensable because it is one of the few things, I can see myself doing with my life and it is something that really brings me joy. On a more mundane level, it is a slightly more complicated question because it is difficult to apply it to concrete and immediate real-life applications. Often this happens through other areas, such as Physics, which is built on tools that come from Mathematics; it is the needs of Physics that stimulate development of Mathematics.
Of course, people often say that it matters when you go to the supermarket and need to do the maths to know how much change you have… OK, but that's very reductive. It comes from the perspective of people who don't really know what maths actually is.
Why is mathematics so misunderstood?
I think it has a lot to do with preconceived ideas. The only contact most people have with maths is that it's a numbers thing, very algorithmic. But maths is much more than that.
I would say that one of the things that fascinates me most is the creativity you need to study mathematics, which is something that most people don't realise because they never come into contact with research. This is what fascinates me: the often extremely simple ideas that give rise to solving problems that seem very complicated at first. This is the beauty of maths.
Interesting… Mathematics is not usually thought of as a creative.
But it is, without a doubt. If someone were to ask me, I would say that the first skill needed to study mathematics is creativity.
Could that also have something to do with the way math is taught?
Of course~, there are many problems with teaching in Portugal and there are certainly ways to improve it, to make it more appealing, to convince more people that maths is interesting, to enjoy it and experiment more… but it is a challenge. Along the way, as you study maths, the ideas become more and more abstract. It is inconceivable to start with the most abstract ideas with a secondary school pupil, aged 10 or 12, because they are not yet mature enough to grasp the concepts. That's why people don't come into contact with what, in my opinion, is real mathematics.
Where do you see yourself in five or 10 years?
Five years from now, if all goes well, I'll be doing my PhD, who knows where (laughs).  I could stay around here or look for somewhere else in Europe, the United States, Canada… It depends on the more specific area in which I start working. In 10 years' time I hope to have finished my PhD, to be a professor, to be teaching and doing my own research.