Submissions open for candidates to the 4th Annual Gulbenkian Prize for Humanity
The submission period for the 4th annual Gulbenkian Prize for Humanity, launched by the Foundation with the purpose of distinguishing persons and organisations around the world who have led the way in combatting the climate crisis.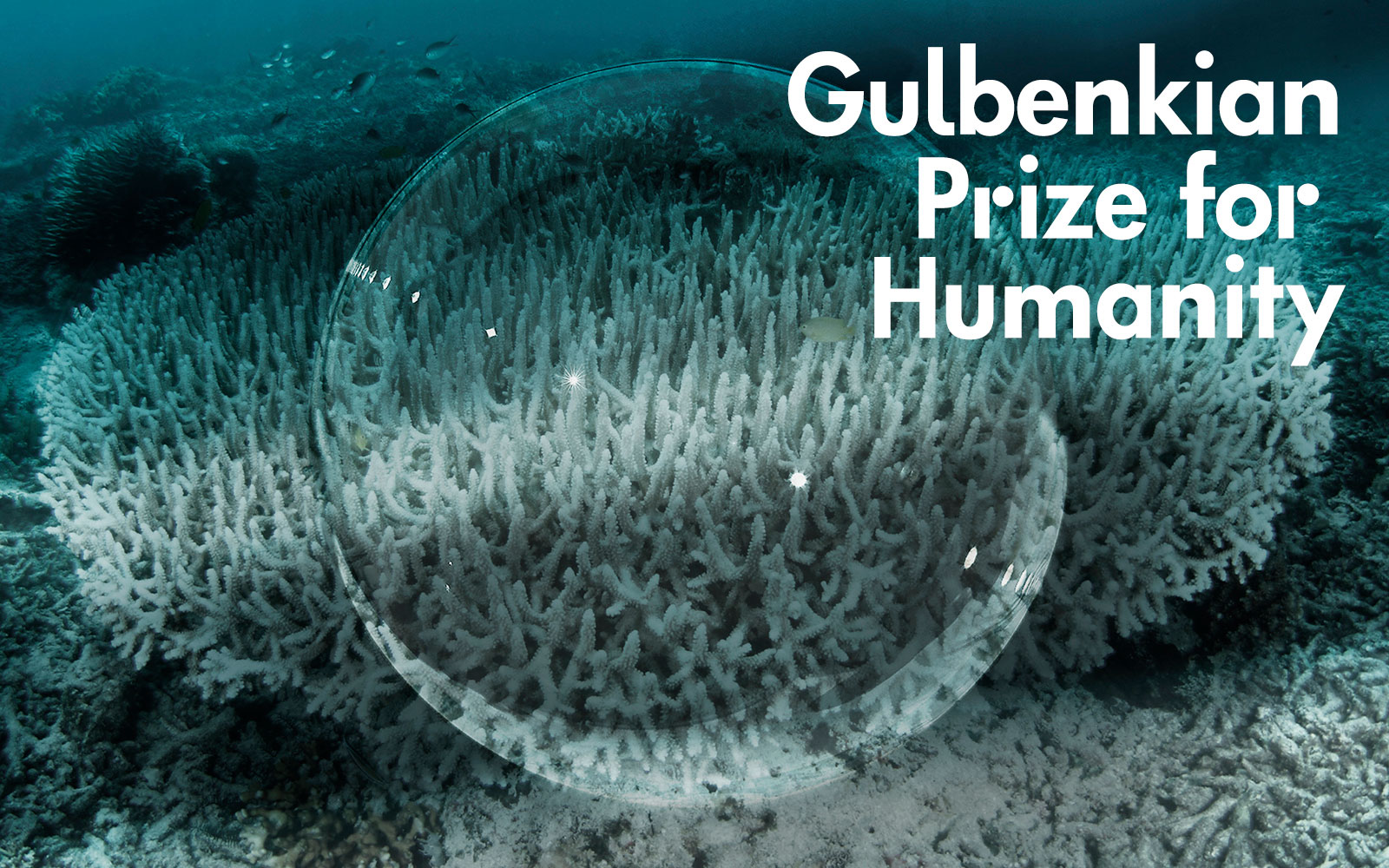 With a value of one million euros, the Prize was first attributed in 2020 and went to the Swedish activist Greta Thunberg, in 2021, to the Global Covenant of Mayors for Climate & Energy – GCoM, and, this year, ex-aequo, to IPBES (the Intergovernmental Science-Policy Platform on Biodiversity and Ecosystem Services) and to IPCC (the Intergovernmental Panel on Climate Change).
The prize aligns with one of the core missions of the Calouste Gulbenkian Foundation: supporting sustainable development, fostering the wellbeing and quality of life of vulnerable groups in the population in harmony with environmental protection and economic prosperity.
Candidacies are to be submitted through the nomination of third parties and specifically excluding self-nominations. All nominations are submitted via the form available online until 17 March 2023.
The jury for the Gulbenkian Prize for Humanity is chaired by Angela Merkel. Miguel Bastos Araújo (geographer, Pessoa Prize 2018) serves as the vice-chair with members including figures such as Hans Joachim Schellnhuber (Founder and Emeritus Director of the Potsdam Institute for Climate Impact Research), Johan Rockström (Director of the Potsdam Institute for Climate Impact Research and Science Professor of Terrestrial Science at the University of Potsdam), Miguel Arias Cañete (former European Commissioner of Energy and Climate Action), Rik Leemans (Director of the Environmental Systems Analysis Group, University of Wageningen), Runa Khan (Founder and Executive Director of the NGO Friendship and President of Global Dignity Bangladesh), Sandra Díaz (Biologist, Professor of Ecology at the National University of Cordoba and a member of the Royal Society) and Sunita Narain (Director of the Centre of Science and the Environment in Delhi and Editor of the Down To Earth journal).
The Jury is entirely responsible for selecting from the nominations in accordance with the following criteria:
Innovation and/or demonstrating the potential for transformative long term change.
Impact/ demonstrating benefits for the environment and society /to be scalable with the potential for generating long term impacts.
Inspiration / capacity to serve as a model/ capacity to demonstrate active leadership and / or inspire others.
Relevance of the nomination / taking into consideration the contributions made to dealing with the leading current themes and challenges.
The winner shall be announced in 2023.
More info