Sustainable Development News
Community Art in focus in Guimarães
The PARTIS initiative by the Gulbenkian Foundation partners with A Oficina, in Guimarães, to promote two days of debates and performances around Community Art as a means for social transformation.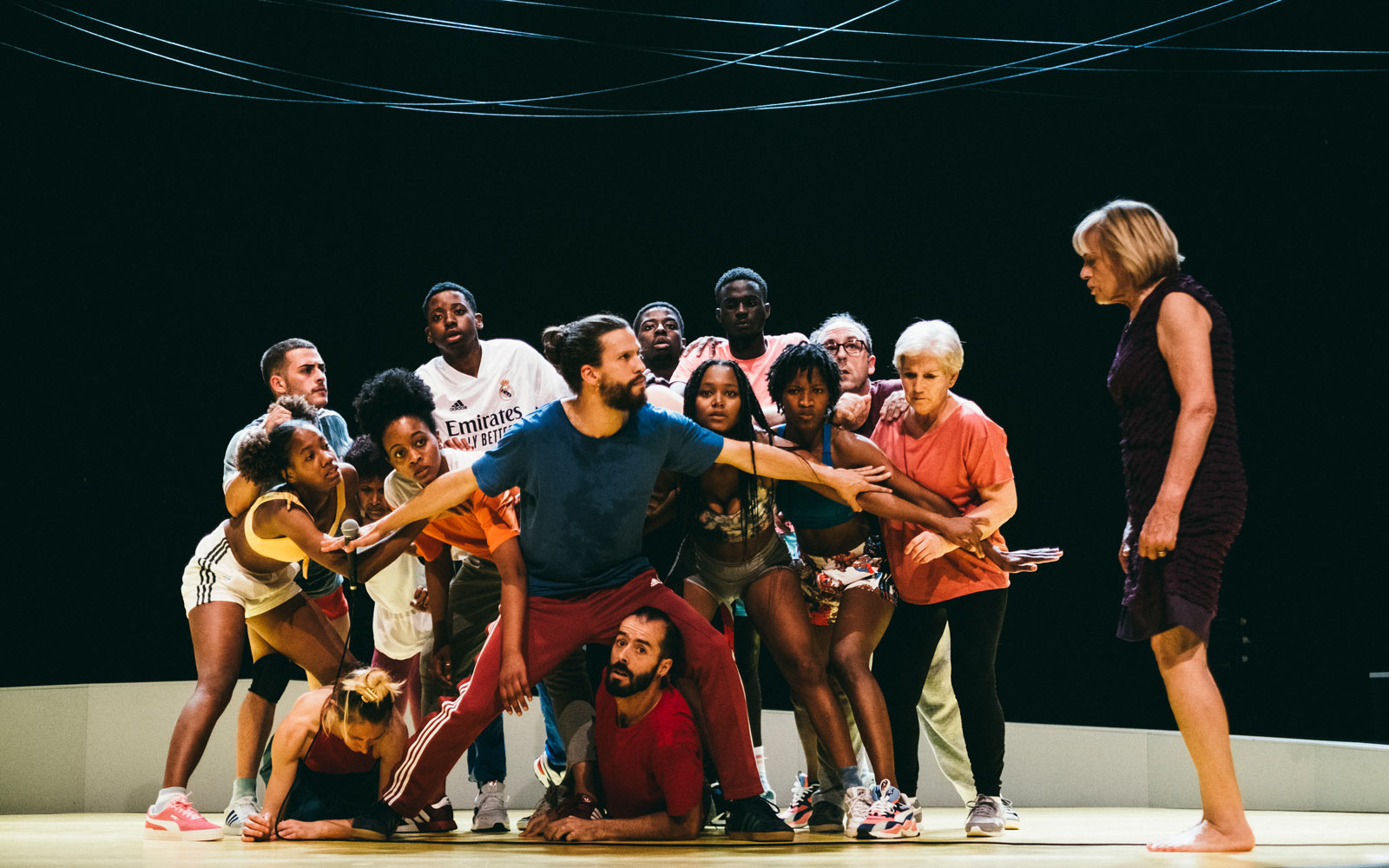 On 30th September and 1st October, the Vila Flor Cultural Centre (CCVF) will be the meeting point for two debates on participation mechanisms that contribute to the democratisation of access to art, artistic (co)creation and social transformation, which will be followed by the presentation of the work "Meio no Meio", by Victor Hugo Pontes, and the documentary "Chegou a nossa vez", by Maria Remédio. 
Under the title "Community Art as a place for social transformation", the debates will bring together, in the foyer of CCVF's Grand Auditorium, guests from different cultural and social institutions that work with participatory art and/or carry out research in the field (Calouste Gulbenkian Foundation, ondamaerela, CERCIGUI, A Oficina, ADCL, GRASSA, Companhia Maior, Hugo Cruz) to reflect on practices of artistic participation (10:30) and on its potential as a form of active ageing (15:30).
This is followed, still on the 30th, by the presentation of "Meio no Meio", at the Francisca Abreu Grand Auditorium (21:30). This is a creation by Victor Hugo Pontes that reflects a three-year process with an intergenerational group from four territories – Almada, Barreiro, Lisbon and Moita – which has been joined by other professional performers, in a project developed by Artemrede and Nome Próprio with the support of the PARTIS initiative. "Meio no Meio" was presented in the Grand Auditorium of the Gulbenkian Foundation in January this year.
Finally, on the 1st of October, at 16:00, the documentary "Chegou a nossa vez" [Our time has come], by Maria Remédio, will be presented, a co-production by Artemrede and Nome Próprio that follows the evolution of the Meio no Meio project and the people who took part in it, between 2019 and 2021. The screening will end with an informal conversation between Victor Hugo Pontes and two of the performers of the work presented the previous day.
This is a meeting promoted by A Oficina, in association with the PARTIS – Artistic Practices for Social Inclusion initiative, and will be an opportunity to extend the discussion on the importance of community art, its specificities and the challenges it poses, to other audiences and different locations.
More info