CAM in Motion: Exchanged gazes, (un)common places
A participative curatorial challenge to a group of neighbours of the Alcântara Library, of the Lisbon City Hall, offers a unique look at the CAM Collection and the Gulbenkian Art Library. The exhibition opens to the public on 20 January.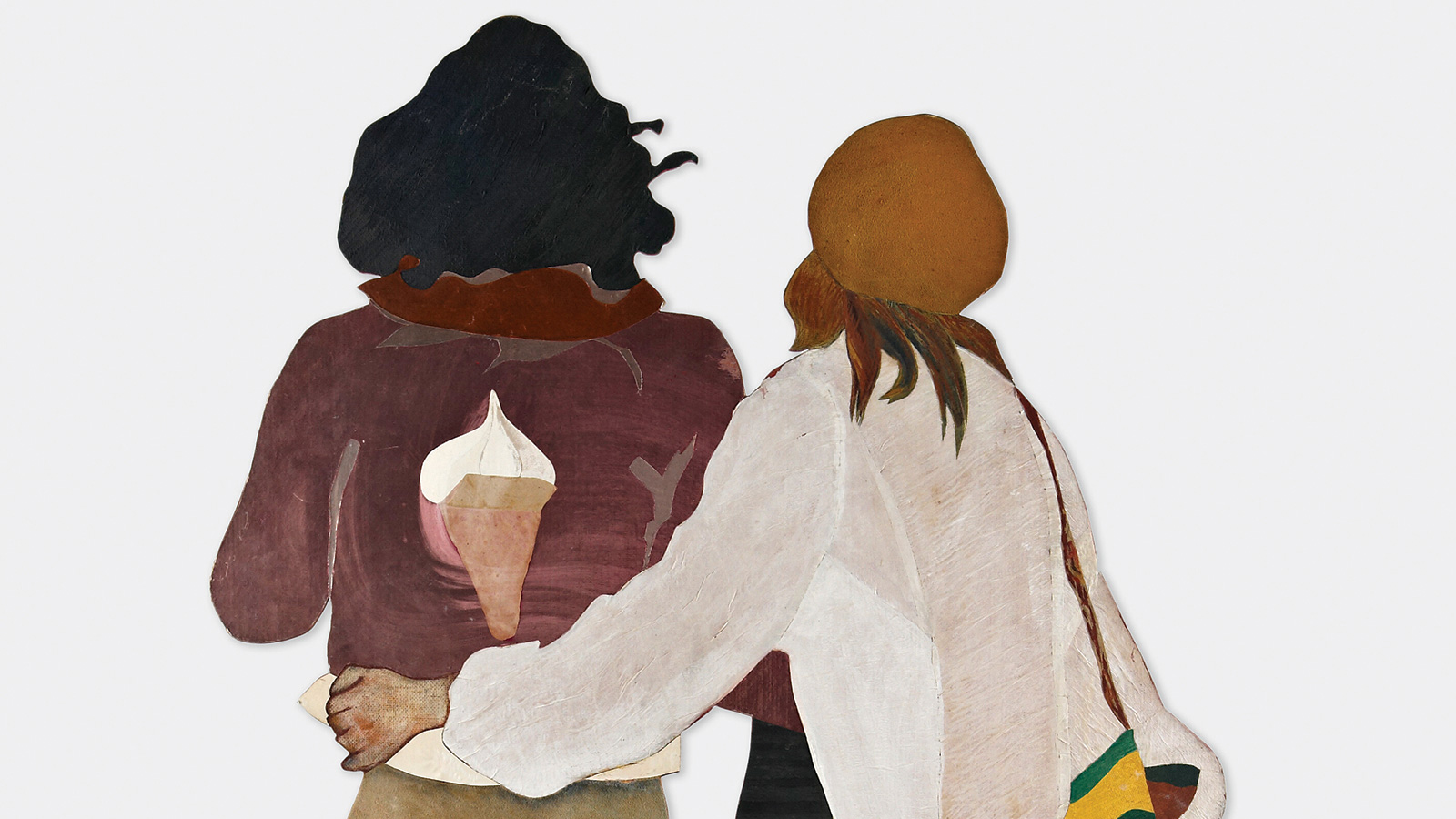 Part of the CAM in Motion initiative, this exhibition is the result of a participative curatorial challenge proposed by the Gulbenkian Foundation Modern Art Centre and the Alcântara Library to a group of residents in the vicinity of the library, with no more in common than a taste for art and a desire to break free from their role as spectators and take on the role of curators.
Over the course of six months, the group explored the art collection of CAM and the Foundation's Art Library. The 31 works chosen – sculpture, installation, photography, serigraphy, drawing and artist books – reflect a journey of exchange, dialogue, debate and questioning, making the works of art and joint learning an ever-changing common ground.
The collective that came together in this project is made up of two dozen people of different age groups, from 18 to 76, with very diverse origins and backgrounds, who, with the coordination of Susana Gomes da Silva (CAM's Educational Service) and the artist Susana Anágua, went through the whole process that involves the creation of an exhibition, from curatorship to the production of the exhibition notes.
The result of this project will be an exhibition at the Alcântara Library of 17 works from the CAM collection, by artists such as Ana Vidigal, Mónica de Miranda, Susana Gaudêncio and Teresa Magalhães, and 14 artist's books.
The show opens on 19 January, at 18h30, and will be on display until 31 March. A complementary programme has also been prepared, which includes visits, workshops and conferences with the group of participants in the project.
With this initiative, the Calouste Gulbenkian Foundation and Lisbon City Hall assert their purpose of bringing the public to the centre of their programming, encouraging a closer, more participative and circular relationship between the public and cultural institutions.
Imagem: Teresa Magalhães, Sem título, 1971 © Paulo Costa
More info