World Ocean Day for Schools reaches over 30,000 children globally
Children across the globe learnt about the ocean's vital role in our climate through World Ocean Day for Schools, an initiative supported by the Gulbenkian Foundation since inception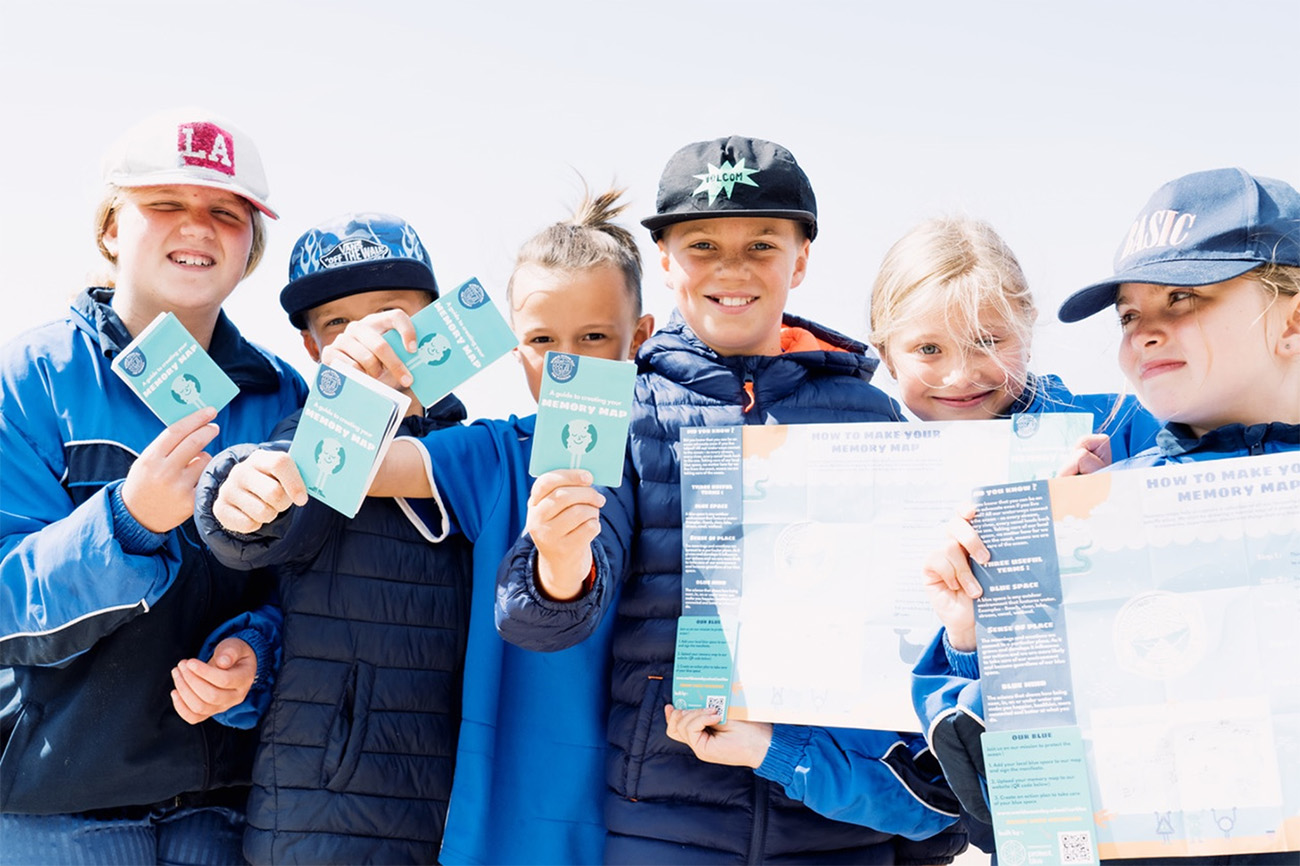 Engaging children with ocean issues is vital to raise public awareness of the ocean's crucial role in mitigating climate change, protecting the planet's health and enabling sustainable development.
This year's World Ocean Day took place on 8 June, and through the global initiative World Ocean Day for Schools over 30,000 children across the globe participated in creative activities to learn about ocean health.
The Calouste Gulbenkian Foundation (UK Branch) has supported World Ocean Day for Schools since inception and partners with other international funders and NGOs on this initiative, including Blue Marine Foundation, The Rivers Trust, Common Seas, UN Ocean Decade, Marine Conservation Society, Ocean Conservation Trust, AXA Ocean Education and World Ocean Day.
This year 1,228 schools from 70 countries registered, including in the Cook Islands, Norway, the Caribbean, Australia, New Zealand, Mozambique, Kazakhstan, Japan & Papua New Guinea.
For the first time, the materials were made available in Portuguese, French, Italian and Spanish. In Portugal, Escola Azul (Blue Schools) partnered with WOD4S to connect with schools across the country. Schools received toolkits and lesson plans so that children could learn about ocean health through educational and fun activities, including digital 'memory maps', video talks, animations and quizzes.
There are many ways to bring ocean learning into the classroom every day of the year. World Ocean Day for Schools is encouraging teachers and students around the globe to learn more about ocean health through the following materials:
The Foundation is proud to support this unique global initiative helping children all around the world learn about the importance of ocean health, and why ocean action = climate action.
About our ocean work
Through the Gulbenkian Oceans Initiative and the UK Branch's Valuing the Ocean programme we have a long history of promoting scientific knowledge and public awareness of ocean health.
Read more about our ocean work and involvement in the upcoming UN Ocean Conference in Lisbon.
Read more