Transitions in Later Life learning community: November 2017
The Transitions in Later Life (TiLL) learning community brings together organisations which test group-based interventions that focus on building emotional wellbeing and resilience. It meets three times a year to share insights, best practice and to develop new approaches together.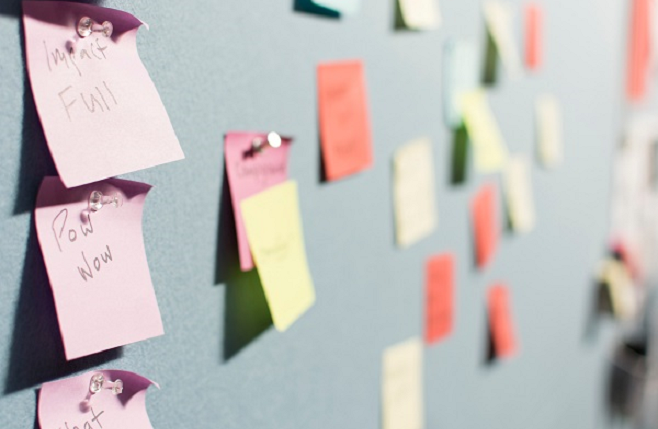 Our sixth learning community meeting was held in November 2017. Delivery of all phase two projects had now begun and the meeting provided a chance to reflect on the year, share best practice and look forward to 2018.
Learning from the sector
Jane Watts joined the community to share a sample version of resources from and reflect on the experiences of  Mid-Life Career Reviews (MLCR). The MLCR comes from a slightly different perspective as an initiative that also focuses on the practical and financial aspects of later life. There are lessons to be learnt from the review, given its similar target group (people from mid-life) and that it has experienced some of the same challenges as projects in our TiLL cohort, such as clarity on routes to market.
Communications
Since our first meeting, communications has been raised as an issue: both how to market the work, communication with partners (providers or employers), and communicating complex issues like ageism, in sessions with participants. We collaborated to review what has and hasn't worked, what helps and what to avoid: this has formed the basis of a shared Narrative and Messaging Outline.
Sharing practice
In July, the community decided that experiential sessions – opportunities to experience elements of each other's courses – should be a rolling part of our learning community days. At the November meeting Margot Henderson (WEA) shared her reflective writing tool, and Hannah McDowall (CPA) shared an exercise that involves using a physical space to reflect on your mental wellbeing; we practiced in Hoxton Square outside our office. 
Training the trainer
Most of the TiLL cohort programmes are now scaling up their work, and for many this includes a 'train the trainer' model. Participants shared their experiences and offered advice. To roll out this work, the organisations in the community will work with individuals within partner organisations who can be trained to take on delivery in the long-term. The group considered the core competencies required by a facilitator. Key traits included:
Ability to manage diversity: sensitive to different experiences, aspirations and backgrounds
Proactive and responsive: able to think on their feet and adapt to the needs of a group on the day
Warm personality: inspiring, creative, nurturing, enthusiastic – enables growth and hope
Commitment to the course aim and content: understands the mission, 'gets' ageism, prepared with toolkits, and willing to put work in (and on themselves).
Looking ahead: evaluation of phase two
During the last year the group has grown together and begun to set a path, both as a unit and individually, as learning from each other has stimulated thinking about their own projects.
Looking forward to 2018, we will meet again three times in the year while the projects undertake their second phase. For this, Swansea University are conducting an evaluation of the TiLL cohort projects, which will include a group report and a separate report for each individual project.