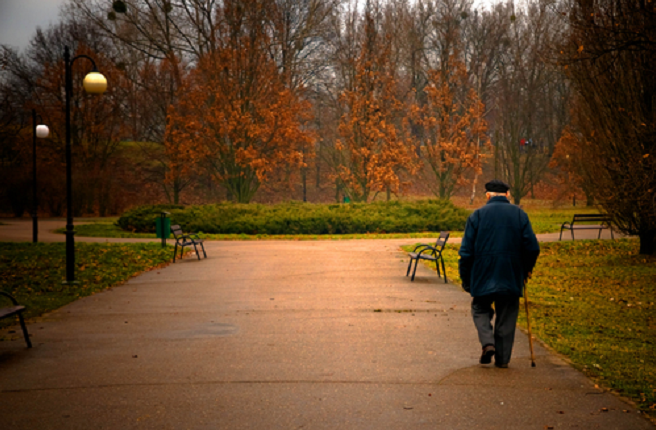 If you haven't yet watched the moving documentary 'The Age of Loneliness' that was aired on BBC on 7 January, make sure you catch it on BBC iPlayer. This hour-long documentary, directed by Sue Bourne, is a painful and tender depiction of the 'silent epidemic' that has befallen the nation: the agonizing and heartbreaking feeling that is loneliness.
I'm going to stay lonely and have to live with it.

Bob Lowe – On 'The Age of Loneliness'
It is estimated that there are 7.6 million single person households in Britain. With an increasingly older population, the problem of loneliness is worsening and 'the fear of dying alone' is only set to increase. Research by the Campaign to End Loneliness, an organisation we have supported since 2011, reveals that lacking social connections is as harmful to us as smoking 15 cigarettes a day. Loneliness is indeed a public health issue.
What is perhaps most interesting about this documentary is the way in which it exposes the fact that loneliness affects the wellbeing of people of all ages. While Barbara, a silver-haired, lined faced widow, is the 'familiar face of loneliness", the programme tells stories of different people's experiences with loneliness from Isabel, a 19 year-old who left home to begin university, to Olive, a 100 year-old centenarian who lives alone in London.
Loneliness is a problem felt by people throughout the lifecourse. The feeling may be triggered by a range of transitions that people experience in life from leaving home to divorce to retirement. This is something that we recognise at Calouste Gulbenkian Foundation. We have identified mid life as a time in which changes in personal circumstances are often challenging but also a time in which people might take stock and plan for their future. And so we have established a funding stream to support people ahead of retirement so that they are better prepared for transitions in later life. Our long-term aim is reduced loneliness in later life.
The documentary makes clear that there is no obvious solution to loneliness but indicates that steps can be taken in order to deal with it. Loneliness will pass for some while for others, it remains, and they find ways of dealing with the pain. Middle-aged divorcee Ben, for instance, writes about his feelings through fiction. Martin, whose anxiety about work led to his social isolation, finds comfort in mindfulness meditation. As we work to support people's emotional and mental wellbeing in pre-retirement, we aim to test a range of therapeutic approaches and techniques to help people build resilience and cope with the challenges, including loneliness, that come upon us as we age.
Our Action Plan
Over the next year, as we make the case for supporting people's mental and emotional wellbeing through the key transition of retirement, we hope that others will join us in future proofing for ageing. Last week, the Big Lottery Fund announced that it would provide up to £50,000 of development funding to expand the policy and frontline work of the Campaign to End Loneliness, which aims to raise awareness of the loneliness epidemic across the UK. For a place dubbed 'the loneliness capital of Europe', this will be a welcome development.
Click here to find out more about our Transitions in Later Life strand. For further details about the Campaign to End Loneliness, visit the organisation's website.
Annabel is Programme Manager of Transitions in Later Life. 
Photo credit: shutterstock