Stories of co-creation: latest work from recipients of the second Award for Civic Arts Organisations
Be inspired by these stories of community engagement and co-creation from the three recipients of this year's Award for Civic Arts Organisations.
The recipients of this year's Award for Civic Arts Organisations have shared with us how the recognition and prize funding have allowed them to take their co-creation and community engagement work to a larger and more impactful scale. The Art House, the main recipient of £100,000, and In Place of War and Project Art Works, recipients of £25,000 each, were recognised earlier this year for how their stories demonstrate the transformational power of art for individual and societal change at difficult times and beyond.
As arts organisations continue to work through and engage communities against a challenging socioeconomic background, these stories can provide a beacon of hope. The three organisations are exemplary models of sustainable co-creation and of organisational resilience. With their communities at the heart of their work, they continue to promote the use of creativity to address the needs of communities and to enable meaningful and profound positive change.
Read about their most recent work below and join their activities to address the mental health of parents, promote care and inclusion, and engage in anti-conflict social activism worldwide.
News about the third edition of the Award for Civic Arts Organisations will be shared in the next few days. Subscribe to our newsletter to hear about it first.
The Art House: Creative Stay & Play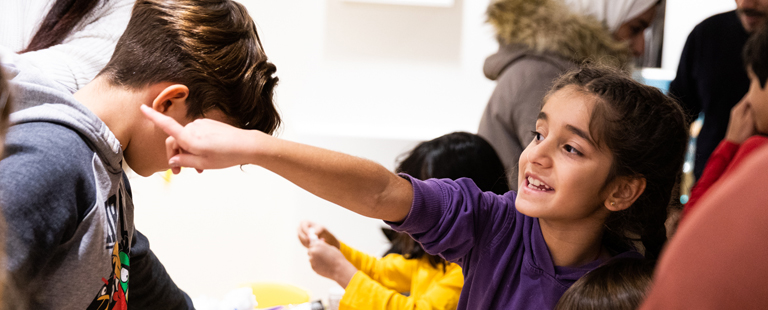 The Art House is preparing to launch Creative Stay & Play in November. A new initiative, Stay & Play will focus on supporting parents experiencing poor mental health to find community alongside their little ones. Sessions will initially be offered to participants leaving other short courses from their Arts & Health and Studio of Sanctuary programmes, including Maternal Journal and Talk & Draw. Inline with their circular approach to programme design, outcomes from the sessions will be exhibited in spaces provided by their successful (and expanding) Makey Wakey scheme, during Artwalk, a free bi-monthly arts event coordinated by The Art House.  
Find out more about The Art House's co-creative community programmes.
Project Art Works:
EXPLORERS event, Tate Liverpool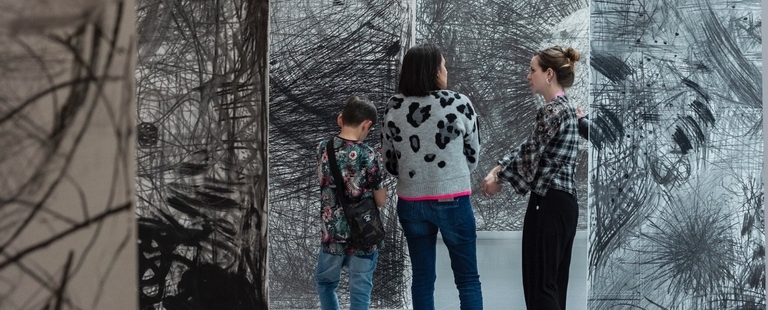 Project Art Works is bringing together national conversations about how cultural institutions can evolve into more caring and inclusive spaces at Tate Liverpool this November. 'Explorers' will embrace agency in art, systems of care and different artist development practices. It is part of a five-year programme putting neurodivergent people at the centre of cultural life. Programmed in association with Plus Tate, this event will be accessible and non-didactic and will include a majority of contributors with lived experience of disability, neurodivergence or as caregivers. The sessions will focus on inclusion and representation, funding and residencies for neurodivergent and disabled artists, and promoting agency and inclusive forms of communication.
The event will take place at Tate Liverpool on 16-17 November. Get tickets.
In Place of War: 100 Agents of Change case studies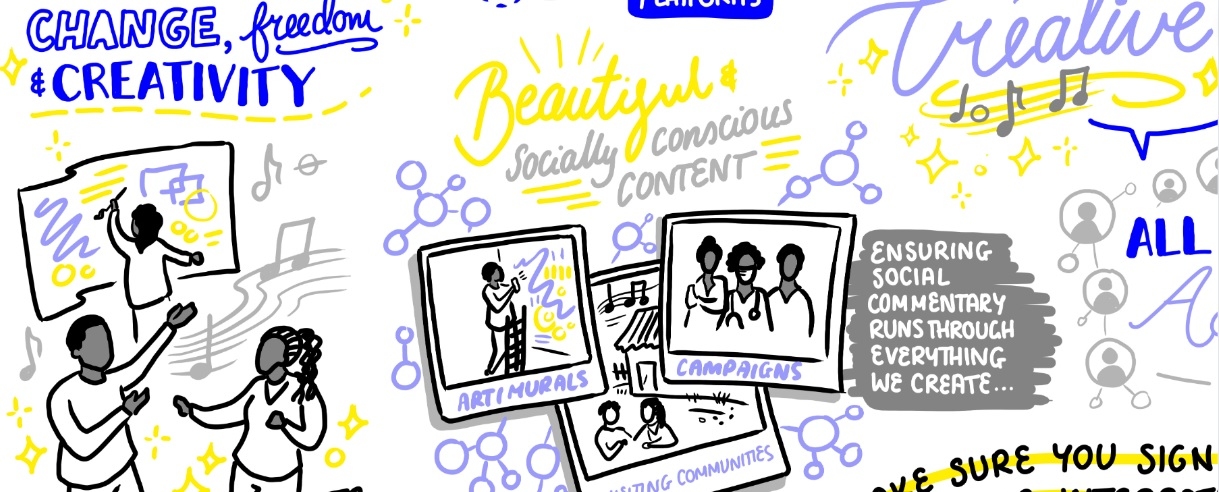 In Place of War is continuing its critical work of conquering conflict with creativity globally. Following its 100 Agents of Change pilot programme, the organisation has been catching up with the young people who were awarded seed funding to develop their community art and activism social change projects. The projects will be showcased on their website and social media in the coming weeks. These include Tree of Life Workshops by Milka Fisiha, which provides a global space for people from the African diaspora to connect to their heritage, and Creative Voices Collective by Esme Green, a project in Brixton, London, exploring mental health stories, the creative arts and community change. In Place of War is developing an extended, three-year model of the 100 Agents of Change Programme and seeking support. Get in touch via their website for more information.