Shortlist announced: Award for Civic Arts Organisations
The ten shortlisted organisations have boldly reimagined their missions to put their communities first during the pandemic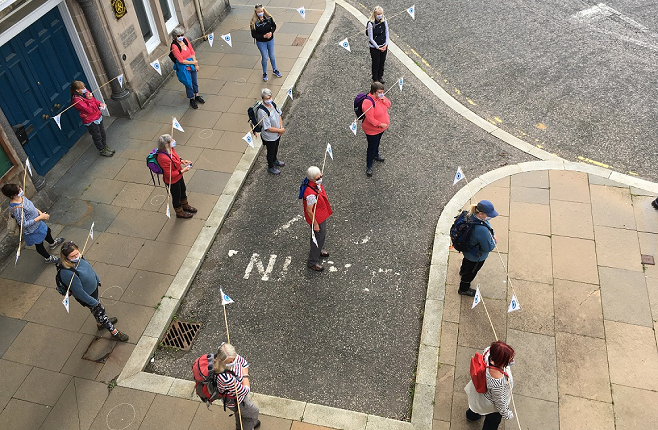 Today the Calouste Gulbenkian Foundation (UK Branch), in partnership with King's College London, announce the shortlist for their new award that celebrates the civic role of arts organisations in society. The ten shortlisted organisations (full list below) range from small grassroots organisations to larger institutions, from across the cultural spectrum and based across the UK. 
Andrew Barnett, Director of the UK Branch, says:
"We have been deeply impressed by the quality of the 260 submissions received and want to thank those who applied. Up and down the country, arts organisations have been playing a pivotal role in sustaining our communities, providing connection, joy, and hope. The ten shortlisted organisations are each uniquely modelling what it means to have a civic role. Their approaches will inform and inspire the work of others at this challenging time."
The 10 organisations on the shortlist chosen from 260 applications are: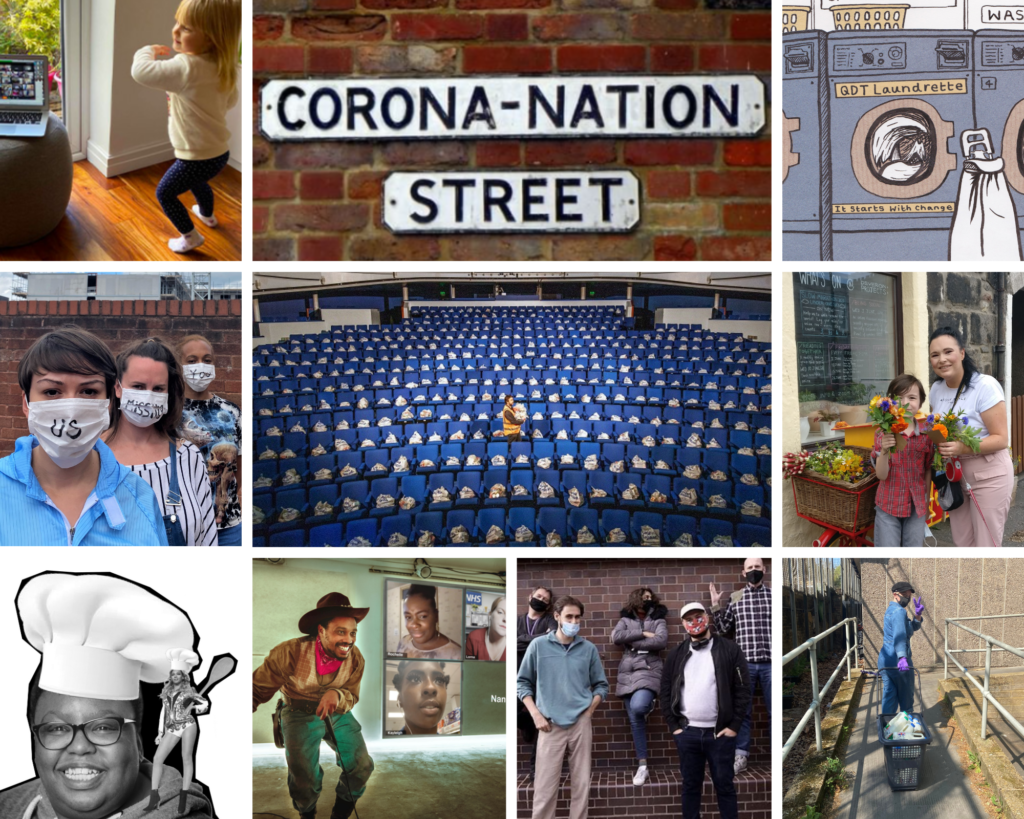 > Deveron Projects (Aberdeenshire) lockdown led to a rethink of their local-global Artist in Residence policy, leading to a local honesty shop with Baker in Residence. This became a focal point to meet, and an online global Slow Marathon grew a community of walkers worldwide to share their lockdown walks to circumnavigate the world, resulting in a collage of 1,500 photos of the sky.
> Eden Court Highlands (Inverness) formed a partnership with the Highland Council and re-purposed their staff team and facilities as the humanitarian aid centre for the region. Their work with the community included activities for children of keyworkers, packing and distributing thousands of food parcels each week, and turning the venue's restaurant windows into a temporary community exhibition site to display a collection of Black Lives Matters banners.
> EGO Performance Company Ltd (Coventry) many of the members were at high risk due to Covid-19 so activities shifted from being physical to virtual, supported by doorstep visits and mentoring. Members asked for an exploratory, skill building activity which led to the sketch book project with each participant being delivered a sketch book and an array of art materials to explore and reflect the changing world around them, resulting in an online a gallery of saleable artwork to generate income. Online exploration of creative processes and skills building, giving members ownership, agency and autonomy, led to Corona-nation Street, a weekly soap opera reflecting the everyday experiences and talents of a diverse, young, mainly marginalised community; it was filmed remotely and streamed on EGO Performance Company's growing social media channels.
> Friction Arts (Birmingham) responded to the pandemic in a range of ways from supporting freelance artists, setting up a 'directory of creative enquiries' at two food banks, allowing their outdoor spaces to be used for local community groups to meet once permitted, to create new online expansions and editions of their Youth programmes. They researched and piloted the use of parks as community meeting and creative spaces.
> Heart n Soul (London) came up with a system whereby staff made weekly calls to 160 participants to keep in touch and consult members on their needs, forming a steering group to co-create an online programme of activities for those with learning disabilities, including club nights, quizzes, baking sessions and an online gallery of artwork resulting from creative packs which were posted out every fortnight, providing regular work for free-lance artists. They also produced easily understood guides to staying safe in the pandemic and how not to be lonely in lockdown.
> Key Changes (London) developed Studio Connect, allowing specialist music mentors and artists with mental health challenges to be connected remotely; this was accompanied by online and socially distanced choirs and workshops for participant artists living in high risk settings and an independent record label for artists with lived experience of mental health challenges.
> Museum of Homelessness (London) consulted with health specialists, with partners Streets Kitchen, The Outside Project, The Simon Community and the Union Chapel, co-created a community-led Covid-19 Homeless Taskforce and published a plan to help the homeless community – to block book empty hotel rooms for the community to self-isolate, which was adopted as national strategy to bring 29,000 people into safe accommodation. The taskforce formed a group of 50 volunteers partnering with the council and many local organisations, to produce and distribute meals and connect with those in isolation. 
> Quiet Down There CIC (Brighton) prioritised those most affected by the pandemic, providing community meals and one to one meetings in outdoor locations for those in vulnerable situations. They showed leadership in their community, highlighting the overlooked stories of laundrette staff who continued working but had not been acknowledged as key workers, forming creative community hubs involving 6 artists and 30 launderettes.
> The Big House Theatre Company (London) stepped in on behalf of their members, who are care experienced young people, to liaise with support services which were difficult to access due to the pandemic. They also provided resources and support by way of counselling, financial advice, as well as new online theatre courses and workshops. This resulted in The Ballad of Corona V, co-written to address the harsh reality of what has happened to some of the city's most marginalised young people.
> The Whitworth (Manchester) rewrote their mission to respond to the extreme social inequities exposed by the pandemic, adhering to three key principles: learning through making and doing; creating a place of care, consideration, and community; and taking action. The Whitworth's expanded online programme engaged almost 300,000 people throughout the pandemic.
From this shortlist, The Award for Civic Arts Organisations will offer one award of £100,000 and two of £25,000, with the selection process due to take place in March 2021.  The Award is funded by the Foundation, with King's College London as the academic partner to deliver the award, involving students from the Department of Culture, Media & Creative Industries in the Faculty of Arts & Humanities. Baroness Bull (Deborah Bull), Vice President & Principal (London) and Senior Advisory Fellow for Culture at King's College London chaired the judging panel. 
Baroness Bull, Vice President & Vice Principal (London) at King's College London and chair of the judges, comments:
"It was a privilege to review the range of submissions to the award, which came from across the whole of the UK and which demonstrated the imaginative ways in which the cultural sector has responded creatively and with great resilience to the challenges of this exceptional year. We were inspired as a panel to see how organisations large and small had connected with their communities to serve local needs while continuing to deliver life-enhancing opportunities through culture and creativity."
The Award is part of a suite of initiatives being supported by the Foundation in response to the pandemic. It is focusing on strengthening the arts and cultural sector to respond to urgent community needs, prioritise relevance, and become more inclusive and impactful.