Recipients announced for the first £150,000 Award for Civic Arts Organisations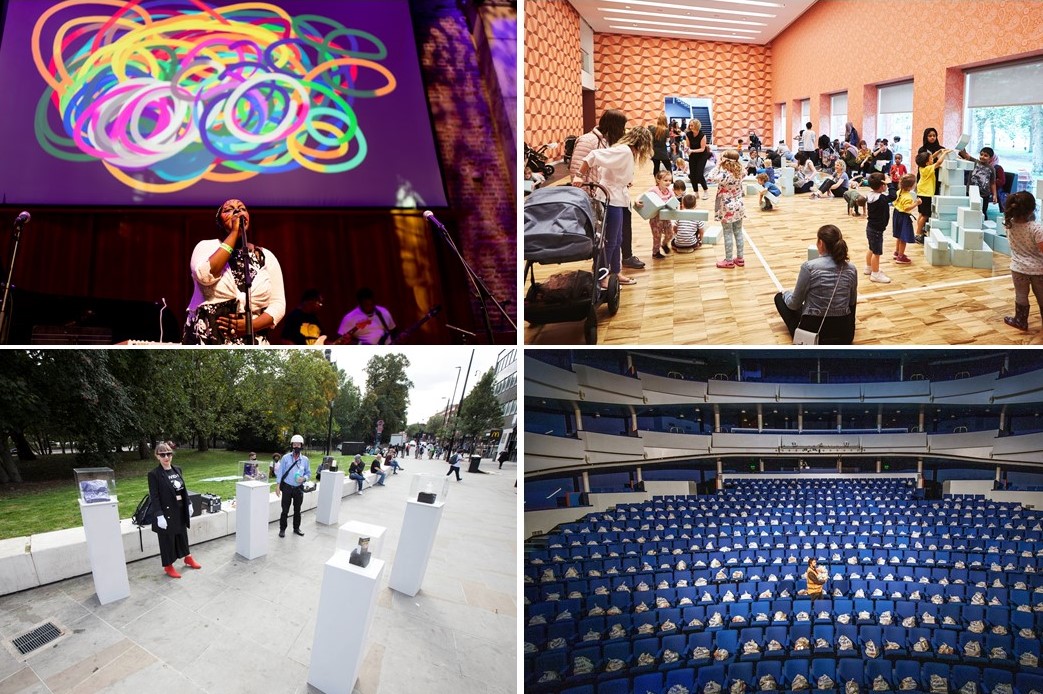 Calouste Gulbenkian Foundation (UK Branch), together with King's College London, are pleased to announce the recipients of the first Award for Civic Arts Organisations. The four outstanding awardees were chosen from 260 high quality submissions from arts organisations of all sizes across the UK. The main recipient is London based organisation, Heart n Soul, who will receive £75,000; the other three awarded organisations, who will each receive £25,000, are: Inverness based Eden Court; Museum of Homelessness in London; and The Whitworth in Manchester.
We were delighted to see how each awardee surpassed their usual roles, adjusting their practices and missions using bold and imaginative ideas which served their communities in ways relevant to them. The main recipient, Heart N Soul, co-created an online programme of activities for members with learning difficulties, providing work for freelance artists who delivered club nights, quizzes and baking sessions. Through their work with their communities and amplifying the untold stories, Heart N Soul are rewriting the vision for a cultural organisation and challenging conventional ways of working.
The other three awardees also exemplified a civic response in a variety of ways. Inverness based Eden Court Highlands who in partnership with the Highland Council repurposed themselves as the humanitarian aid centre for the region; Museum of Homelessness in London who created a Covid-19 Homelessness Taskforce; and The Whitworth in Manchester who reframed their mission to cover three principles – learning through making and doing, creating a place of care, consideration, and community, and taking action.
As the UK comes up to a year since the first Covid-19 lockdown, the four organisations are celebrated for the outstanding ways in which they adapted to the pandemic despite the hardships they themselves faced as institutions. Coming from all around the UK, across the cultural spectrum and with differing ways of operating at different scales, the recipients are all unique examples of how arts organisations are helping to shape the future: culture, creativity and the arts are manifesting stories that enable us to realise what it means to be fully human, individually and collectively.
The awarded organisations were chosen from a shortlist of ten announced in January 2021; they will be provided with support to continue their work and share learning with the sector. You can read more about the awardees here The Award is also accompanied by a digital Award Celebration publication produced by The Foundation and King's College London that highlights the Award and the work of the shortlisted organisations. You can access it here.
Watch the recorded celebration