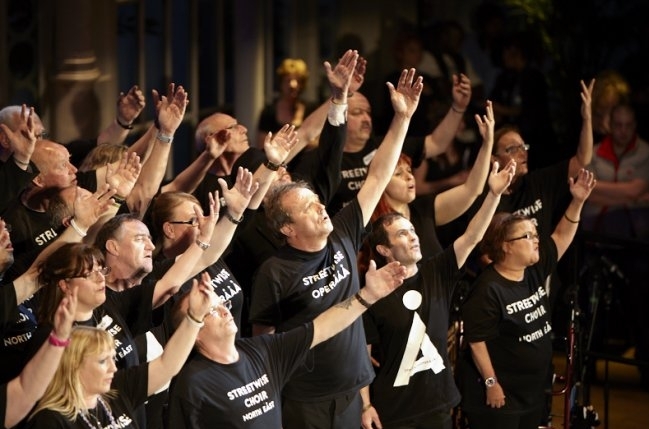 Streetwise Opera/ With One Voice
Connecting across international boundaries
The UK Branch is a founder funder of Streetwise Opera's With One Voice, an international arts and homelessness movement which launched in 2016 at the Brazilian Cultural Olympiad.
With One Voice stemmed from an inspirational live event held with our support at London's Royal Opera House, which ensured that the creativity of homeless people became part of the 2012 Cultural Olympiad. The immediate success and impact of this early project, which was designed to promote positive attitudes to homeless people as well as increase the self-esteem of those taking part, has ensured that its replication and legacy are being explored both in the UK and internationally.
With One Voice is currently organising the first ever Summit and Festival of arts and homelessness which will take place in Manchester in Nov 2018. 
Visit With One Voice's website for more information.