New Gulbenkian Fellowship for Clore Social Leadership Programme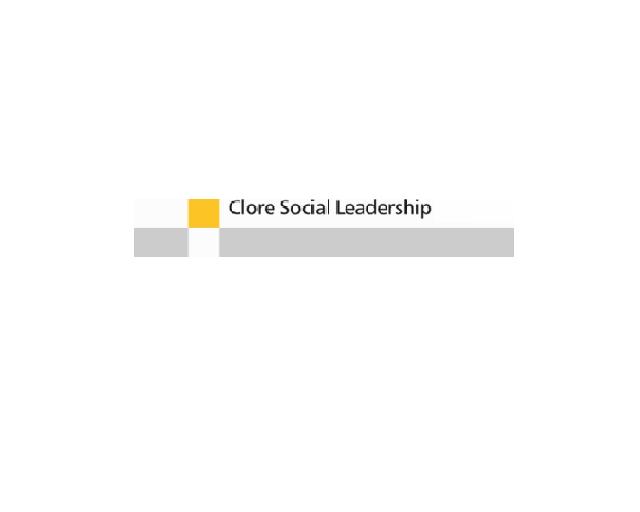 2011 Clore Social Leadership Programme
The Clore Social Leadership Programme, a new initiative to identify, connect and develop emerging talent in the third sector, opens for applications for its second round of Fellowships today, Monday 19 April 2010. Up to twenty Fellowships will be awarded and announced in October 2010, with new Fellows starting their personalised development programme in January 2011.
Applications are open to UK residents working in, or closely with, the third sector in the UK as a paid member of staff or volunteer, involved in work of significant benefit to individuals and communities in the UK and committed to working in the sector in the long term. The flexibly designed Fellowships last between 12 and 24 months, on a full or part-time basis, during which time Fellows will attend two intensive residential courses, undertake mentoring and coaching, an extended secondment and engage in focused reflection and research. A bursary of up to £20,000 will be available to support Fellows or the organisations which employ them.
There will be at least four Specialist Fellowships: The Gulbenkian Fellowship for an aspiring leader committed to innovative approaches to policy and practice and working in one of a range of areas of special interest to the Calouste Gulbenkian Foundation; Paul Hamlyn Fellowship for those working with, or coming from, marginalised communities and committed to securing social change in line with the Paul Hamlyn Foundation's social justice work; The Pears Fellowship for those working in education, community development or welfare for the benefit of the Jewish community in the UK; RNIB Fellowship for a registered blind or partially sighted aspiring leader.
Dame Mary Marsh, Director of the Programme, said: "We are delighted to be opening for applications for the second cohort of Clore Social Fellows, to attract the best talent amongst aspiring leaders in charities and social enterprises for this unique development opportunity. We are committed to securing a diverse group of Fellows – last year, we were delighted that we received 20% of applicants from Black, Asian and Minority Ethnic backgrounds. Our thanks go to our generous funders for their contribution to such a vital and timely investment in leadership capacity to tackle the growing challenges in the social sector."
The Programme appointed its first cohort of Fellows in October 2009 who started their Programme in January 2010. Amongst the current Fellows, Caroline Beaumont is researching the contribution that non-financial resources make to the sustainable funding mix; Joe Ludlow, NESTA-funded Fellow, is piloting a new approach to social investment; John Ramm, RNIB Fellow, is researching barriers to blind and partially sighted people gaining senior positions in the third sector and in society as whole, while Rowena Lewis, Head of Fundraising and Development at The Fawcett Society is exploring women's participation and representation in the voluntary sector. For more details on the current Fellows, visit: www.cloresocialleadership.org.uk/fellows
The Clore Social Leadership Programme is an initiative of the Clore Duffield Foundation which is contributing £1.5 million to the Programme over its first three years. In addition to this support from the Clore Duffield Foundation, and the Specialist Fellowship funders listed above, the Programme is supported by a range of organisations including Capacitybuilders, the Leadership Trust and Resolution Trust. The closing date for applications is 3 June 2010 with interviews taking place in September. Full details about how to apply are available at: www.cloresocialleadership.org.uk.
PRESS ENQUIRIES: Jane Quinn/ Tamsin Selby, Bolton & Quinn, Tel. 020 7221 5000 Email: [email protected]/ [email protected]
Notes to Editors:
Clore Social Leadership Programme
2010 Clore Social Fellows:
Caroline Beaumont; Lisa Binney; Penelope Gibbs; Rashid Iqbal; Kate Lee; Rowena Lewis; Joe Ludlow; Neil Mapes; Alexander McLean; Jennifer Ogole; Bhaggie Patel; John Ramm; Faith Reynolds; David Wood.
Dame Mary Marsh
Dame Mary is founding Director of the Clore Social Leadership Programme for aspiring third sector leaders. Previously she was chief executive of NSPCC and headteacher of two comprehensive schools. She is a non-executive director of HSBC Bank plc and a member of the Holdings Board Corporate Sustainability Committee. Earlier this year she was appointed Chair of the International Alumni Council and member of the Governing Body at London Business School. She is also a Trustee of Young Enterprise.
The Clore Leadership Programme
The Clore Social Leadership Programme is modelled on the influential Clore Leadership Programme for the cultural sector, which was founded by the Clore Duffield Foundation in 2004, with the aim of helping to train and develop a new generation of leaders in the arts in the UK. Fellows have been selected annually from the cultural sector and beyond, to undertake an individually tailored programme of tuition, research, mentoring and secondment designed to develop their leadership skills, knowledge and experience.
The Clore Duffield Foundation
The Clore Foundation was founded in 1964 by the late Sir Charles Clore, one of Britain's most successful post-war businessmen and one of the most generous philanthropists of his day. After Sir Charles' death in 1979, his daughter, Vivien Duffield, assumed the Chairmanship of the Foundation and created her own Foundation in 1987 with the aim of continuing and consolidating her family's history of philanthropy. The two Foundations were merged in 2000 to become the Clore Duffield Foundation. The Foundation is chaired by Dame Vivien Duffield DBE and concentrates its support on arts education, museum and gallery education, leadership training and health and social care. www.cloreduffield.org.uk
RNIB-sponsored Fellowship
Blind or partially sighted individuals interested in applying for any of the Fellowships, who are unable to access the website or online application form, should contact the Programme team on 020 7033 2540 or at [email protected].
Specialist Fellowship funders
The Calouste Gulbenkian Foundation: www.gulbenkian.org.uk; The Paul Hamlyn Foundation: www.phf.org.uk; The Pears Foundation: www.pearsfoundation.org.uk
RNIB: www.rnib.org.uk