Make history in one of the largest ever surveys of UK urban trees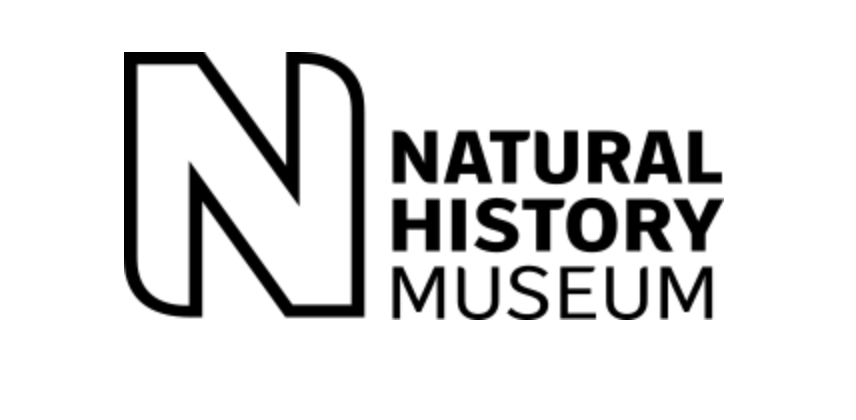 Scientists at the Natural History Museum are calling on Britons to complete a major new urban tree survey in a bid to discover more about the diversity of the trees in gardens, streets and parks across the country. Trees are an essential part of the urban landscape, counteracting noise and air pollution. Current data, from ancient pollen, Anglo-Saxon charters and the Domesday Book show which species are native to the UK and how woodland has changed within Britain since the last ice age 10,000 years ago.
Tree lovers can now log on to www.nhm.ac.uk/trees and use online identification keys and an online survey to identify and record different tree types and where they live. The records will be used to map the location of where trees grow in the UK and scientists will use the survey information to learn about the location and species of trees to count trees in streets, parks and gardens across the UK. Information collected in the survey will allow scientists at the Natural History Museum and other research organisations to gain a much better insight into the tree population and how changes in the climate might affect the flowering and fruiting times.
Bob Press, Associate Keeper of Botany at the Natural History Museum explains, 'Trees are more than just scenery, they are essential to the world in which we live. The loss of trees to our ever expanding towns and cities is balanced by a new range of trees planted in streets and gardens. We need to know more about these trees, so we're asking people to get outside to try to identify and map where every urban tree is in this UK wide census of trees.'
While a large amount of information is already known about trees growing in rural Britain, relatively little is known about those in urban areas. The Museum's new survey focuses on 80 different types of tree normally associated with an urban environment, to gain a better understanding of:
· the trees that make up the UK's urban forest
· how tree populations have changed over time either as a result of urban planning or gardening fashion
· regional breakdown of tree populations
· the animals and plants in urban areas living on or supported by trees.
Johannes Vogel, Keeper of Botany at the Natural History Museum explains, 'Ideally we need an access-all-areas approach to build the best picture of which trees are growing where and how the population of trees is changing. Obviously we can't get everywhere, and so by taking part in this survey the public will play an essential role in a scientific study, opening up neighbourhoods and gardens that we're interested in studying. So we're encouraging people to familiarise themselves with their environments by looking at trees and learn about them through identification. After all, with our online identification keys the only other equipment you need to identify these trees is yourself, although it might be handy to take a notebook.'
Head of Interactive Media, Ailsa Barry explains 'The urban tree survey is part of the Museum's ongoing citizen science programme, which aims to increase public understanding and engagement with the natural world. A recent Museum survey carried out by Ipsos-MORI showed that less that 24% of adults in Britain were able to identify the sycamore, one of Britain's most common trees, while more than 60% of adults expressed some level of interest in wildlife. This shows that many people have an avid interest in nature and are looking for ways develop this, and we hope to harness this enthusiasm.'
More than 5,000 cherry trees were identified and mapped when the Museum launched its successful cherry tree survey earlier in the year. The most frequently recorded species was the wild cherry (Prunus avium), closely followed by the Japanese cherry (Prunus serrulata) and the recordings were registered from as far afield as the Orkneys, Guernsey and even the USA.
Researchers now hope to learn more about the most common groups of trees in urban environments. Participants in the survey will be able to identify more than 80 different tree types, both native and non-native trees, from yew (Taxus baccata) to horse-chestnut (Aesculus) and maples (Aceraceae) to rowan (Sorbus).
The Museum's urban tree survey is supported by the Calouste Gulbenkian Foundation and will run over three years. The aim of the first year is to collate as much information on the number, species and location of trees as possible. In the second and third years, the survey will be refined and expanded based on the information gathered in the previous years.
For more information and to take part in the survey, please visit www.nhm.ac.uk
Ends
Notes for editors
• More information about trees and the survey is available at www.nhm.ac.uk
• Winner of Visit London's 2009 Best London for Free Experience Award, the Natural History Museum is also a world-leading science research centre. Through its collections and scientific expertise, the Museum is helping to conserve the extraordinary richness and diversity of the natural world with groundbreaking projects in more than 68 countries.
• The Natural History Museum is part of the worldwide celebrations of the International Year of Biodiversity 2010. The diversity of life on Earth is crucial for human well-being and now is the time to act to preserve it.
• The Urban Tree Survey at the Natural History Museum is supported by the Calouste Gulbenkian Foundation. The Calouste Gulbenkian Foundation's purpose in the UK and Ireland is to help enrich and connect the experiences of individuals and secure lasting and beneficial change. One of its core aims is to support imaginative interventions that contribute to an increased understanding of the importance of habitat conservation for the protection of the environment. The Foundation was established in Lisbon in 1956. The UK Branch, based in London, has for more than 50 years initiated and supported pioneering cultural, social and educational developments. For further information see: www.gulbenkian.org.uk