Job advert: Policy, Research and Evaluation intern
We're looking for an intern! Portuguese speakers are preferred.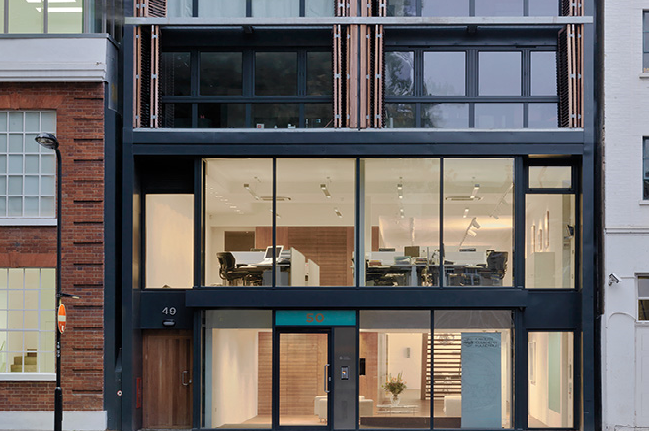 Background
The Calouste Gulbenkian Foundation is an independent charitable foundation established in Portugal in 1956 with cultural, educational, social and scientific interests. It is one of the largest European foundations, with headquarters in Lisbon and offices in London (the UK Branch) and Paris. The UK Branch's purpose is to bring about long-term improvements in wellbeing, particularly for the most vulnerable, by creating connections across boundaries (national borders, communities, disciplines and sectors) which deliver social, cultural and environmental value. For 2014 to 2019, our priorities are to:
Increase knowledge about transitions across the life course and secure more appropriate responses to the issues they create for older people;
Model new approaches in the area of participatory performing arts;
Make connections and build relationships designed to help protect our oceans;
Create the conditions for change by promoting social innovation, strengthening civil society and working to advance our own and others' philanthropic practice;
Plan for legacy which maximises the on-going impact of recent and completed work and help develop new lines of enquiry which may become priority strands in the future;
Strengthen our internal capacity to deliver through robust evaluation, influencing and effective governance and administration.
We are developing our capability to understand and help bring about "system change" including through: product and service innovation; influencing policy; campaigning and awareness raising; work with the corporate sector and securing funding from others for follow-through and legacy. The intern will be expected to support and contribute to this work.
The role
This job description should be read alongside our strategy 2014-2019 and our Briefing note for partners. Located at the UK Branch, the role is intended to help us develop and deliver our priority strands of work and support our evaluation, learning and dissemination activities.
Specific responsibilities: 
Undertake discrete research projects and draft research reports.
Draft briefings, research proposals, speeches, blogs and other web content and tweet about the Foundation's work.
Assist in the organisation of learning community and other Foundation events and the delivery of events organised by others but held on our premises.
With support, undertake analysis of data provided by funded projects (raw data, evaluation reports and learning reports).
Take responsibility for responding to general enquiries to the Foundation.
Undertake some specific administration tasks in support of programmes (for example, booking accommodation and flights).
Work collaboratively with colleagues taking on other tasks as necessary to ensure the smooth running of the Foundation.
Person specification
Educated to degree level or equivalent, with relevant experience gained in either a paid or volunteer capacity, the appointee will have:
fluency (written and oral) in English;
the ability to work unsupervised within a small busy team and to prioritise competing demands;
excellent writing and presentation skills;
good analytical skills and an ability to get to the nub of things quickly;
strong research skills;
good IT skills including use of Word, databases, website and communications software;
awareness of, and an interest in, social and cultural policy and practice;
plenty of initiative;
a responsible attitude to work;
good judgement;
good team working skills;
a willingness to undertake some administrative tasks in support of the team.
Fluency (written and oral) in Portuguese is desirable but not essential
Accountabilities
Reporting to the Head of Learning and Dissemination and the Programme Manager for the Environment, the post holder will need to manage their time in order to balance the range of requirements demanded by the post. S/he will be expected to work with a range of colleagues in the UK Branch and external organisations.
Terms
A contract is being offered for 9 months with the possibility of extension. This is a full time post, 35 hour per week with an hour for lunch. The staff guide contains details on other policies. There will be UK and European travel and some out of hours working.
Salary
The post pays the London Living Wage currently set at £9.75 per hour. A range of other flexible benefits is offered.
Holidays
Leave entitlement is at the rate of 28 days per annum pro rata plus the statutory and Bank Holidays.
Location
This post will be located at the UK Branch's offices in Hoxton Square, London N1.
Equal Opportunity Policy
The UK Branch of the Foundation has an equal opportunity policy and implements a programme of positive action to make this policy fully effective by ensuring that no job applicant or employee receives less favourable treatment on the grounds of age, colour, culture, disability, ethnicity, gender, HIV status, marital status, nationality, religion or sexual orientation. The principle applies to recruitment, pay, terms and conditions of employment, promotion, training, career opportunities and service delivery.
About the Process
Please apply by submitting a CV and covering letter (detailing your relevant experience and motivations) to [email protected]. The deadline for applications is 28th November.
NB We will not consider incomplete applications i.e. those without an adequate covering letter or applications received after the deadline. Unfortunately, we are unable to provide feedback on applications that are not long listed because we are a small team and we receive a large volume of applications in response to intern advertisements.
First interviews will be on 12th December (pm), 13th Dec (am), 14th Dec.
Second interviews will be 20th and 21st December.