Islamic Gardens in the UK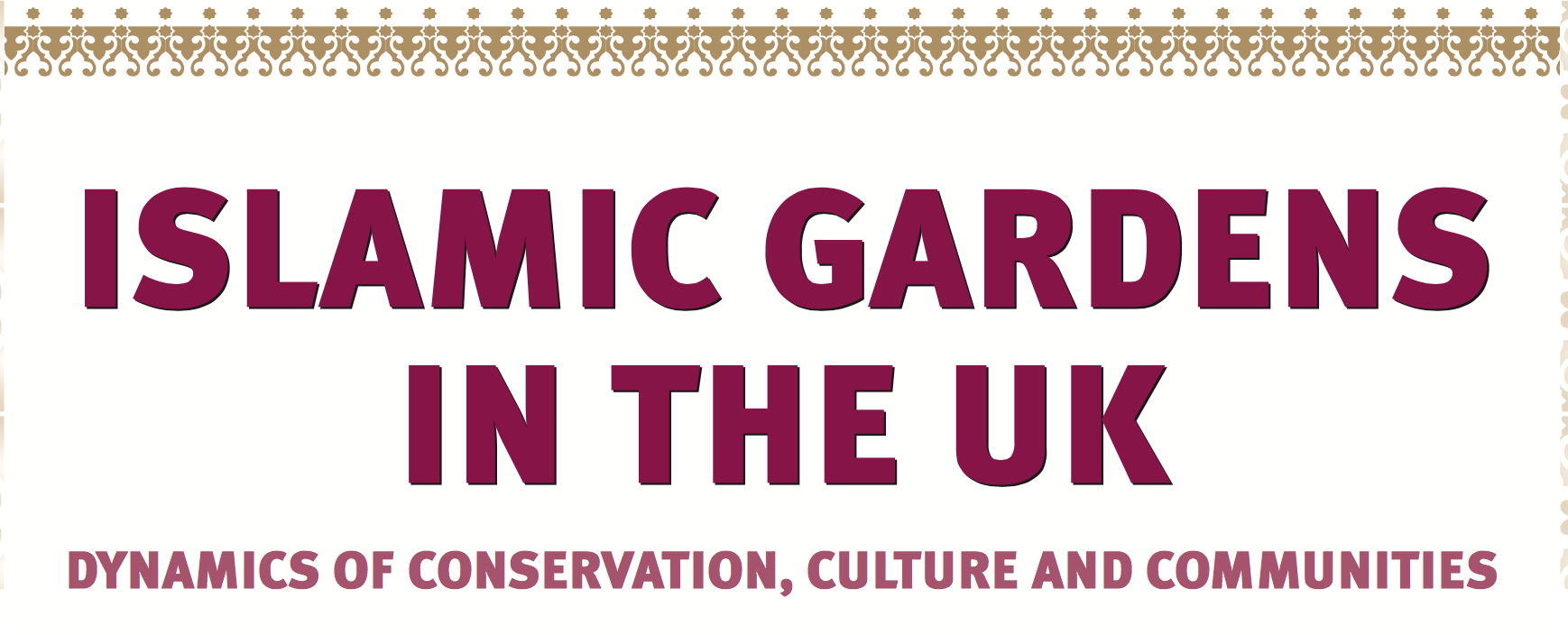 "Groundbreaking" report signposts new social inclusion opportunities for botanic gardens
In the first ever study of its kind, a Botanic Gardens Conservation International commissioned report has highlighted the potential for botanic gardens to promote biodiversity conservation and ecological sustainability by actively engaging with and supporting faith-based gardening projects.
The findings of the report were presented at BGCI's 4th Global Botanic Garden Congress in Dublin in June 2010.
"This is hugely significant and groundbreaking work," says BGCI Director of Education, Julia Willison, "opening up the prospect of new and exciting opportunities for botanic gardens to engage with the communities they serve, reaching out especially to those social or faith-based groups who almost never visit botanic gardens."
Funded by the Calouste Gulbenkian Foundation, the Cardiff University study into Islamic Gardens in the UK set out to examine their potential for promoting biodiversity conservation and sustainability within the Muslim community, as well as fostering inter-faith understanding. While arguing that any efforts to engage successfully in this way would probably need to be channelled through Muslim grassroots organisations and networks, the report envisaged a key role for botanic gardens in working with such organisations on projects of this kind.
According to report authors Sophie Gilliat-Ray and Mark Bryant, of Cardiff's Centre for the Study of Islam in the UK, botanic gardens should also be encouraged to critically examine their visitor profiles, with a view to becoming more inclusive of faith communities. The fund of knowledge and expertise held by botanic garden staff would also prove invaluable in supporting and enabling faith-based gardening projects. BGCI is well placed, the report says, "to help botanic gardens (to) develop a more outward-facing, collaborative orientation to faith-based community gardening initiatives."
The report's recognition of BGCI's strategic importance in helping botanic gardens become more accessible and engaging spaces for Muslim and other faith-based audiences is welcomed by Julia Willison, who says "this is in line with our own thinking – and that of our partners at Calouste Gulbenkian who so generously funded this study – namely that the enhanced social role of botanic gardens, particularly in respect of their social inclusion initiatives, is vitally important if we are to deliver the sort of conservation and sustainability outcomes that are so urgently required."
Ends
NOTES TO EDITORS
'Islamic Gardens in the UK'
www.bgci.org/education/islamic
1. About BGCI
BGCI is the largest international network of botanic gardens and related institutions working collectively for plant conservation and environmental education. Its mission is "to mobilise botanic gardens and engage partners in securing plant diversity for the well-being of people and the planet." Established in 1987 and with over 700 members drawn from almost 120 countries, BGCI provides technical and policy guidance as well as regular up to date information through its newsletters, magazines, conferences and courses. From influencing government policies and priorities to encouraging grassroots action, BGCI's global reach and professional expertise enables it to achieve real conservation milestones. For further information, go to www.bgci.org
Botanic Gardens Conservation International (BGCI)
Descanso House
199 Kew Road
Richmond Surrey TW9 3BW
Tel 020 8332 5953
For all media enquiries, contact Julia Willison, Director of Education on 020 8832 5940 or e-mail at: [email protected]
2. About the Centre for the Study of Islam in the UK
The Centre for the Study of Islam in the UK (Islam-UK Centre) is based within the School of Religious and Theological Studies at Cardiff University. The Centre is globally recognised for its research and has a wealth of teaching expertise. Dr Sophie Gilliat-Ray, Director, has authored numerous books, peer-review journal articles and edited book chapters about Islam in Britain and religion in Britain, the most recent of which is Muslims in Britain: An Introduction, published by Cambridge University Press (2010).
For further information, contact Mark Bryant
Tel: 0773 893 2376
Email: [email protected]
3. About Calouste Gulbenkian Foundation
The Calouste Gulbenkian Foundation is an international charitable foundation with cultural, educational and social interests. Based in Lisbon with offices in London and Paris, the Foundation is in a privileged position to support national and transnational work tackling contemporary issues. The purpose of the UK Branch in London is to connect and enrich the experiences of individuals, families and communities, with a special interest in supporting those who are most disadvantaged. Its current work focuses on three areas: cultural understanding, fulfilling potential, and the environment. Its aim for the environment is to help in the development of a society which benefits from a more sustainable relationship with the natural world and understands the value of its resources. For further information, go to www.gulbenkian.org.uk