Gulbenkian Launches New Strategy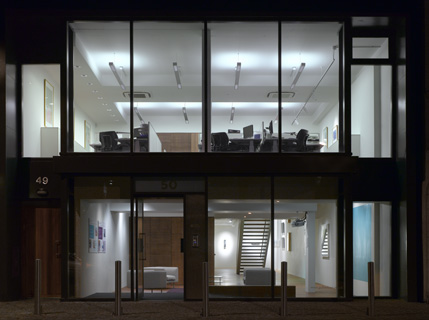 Gulbenkian to focus on Cultural Understanding, Fulfilling Potential and the Environment
The Calouste Gulbenkian Foundation has announced a major transition in the way it will operate in the UK. The changes have been outlined in the 2009 Strategic Plan, published today.
To achieve a greater impact, the Foundation will be supporting fewer organisations with larger amounts of money and will be proactive in identifying potential partners. This will enable the Foundation to focus funding on those projects that best meet the shared ambitions of the Foundation and its partners. Partnerships and activities will be supported from one to four years.
In a change to the way the Foundation has worked recently, only one strand of funding – the Innovation Programme – will be open to applications. This will support genuinely innovative ideas and unusual partnerships across the Foundation's cultural, educational and social interests.
Launching the 2009 Strategic Plan, the Foundation's Director in the UK Andrew Barnett said: "We have undertaken a review of our operation and the pressing issues that affect society. The economic downturn makes the challenges we face even more acute and more than ever we need to ensure that our funding is effective.
"Two big challenges remain: the way, as a society, we treat others and the way we treat the environment. Our vision is of a society that is creative, inclusive and environmentally sustainable."
The plan outlines the three key issues on which the Foundation will focus:
• CULTURAL UNDERSTANDING encouraging understanding between people of different cultures;
• FULFILLING POTENTIAL assisting individuals, especially the vulnerable, to fulfil their potential and contribute to society;
• ENVIRONMENT protecting and caring for the environment.
Barnett emphasises that many of these issues affect other countries in Europe and beyond. "With its presence in the UK and Ireland, France and Portugal, the Foundation is well placed to identify the transnational nature of these challenges and to encourage flexible solutions that can be adapted to the particular conditions in different countries."
The proactive approach outlined in the 2009 Strategic Plan will require rigorous assessment of potential partners, clarity about the basis of support – whether as sole funders, in partnership with small groups of funders, or in consortia – and a close working relationship with partners throughout the lifetime of a funded project. There will also be comprehensive project evaluation and considerable emphasis on communicating any lessons learned to those with an interest in replication, scaling up, and/or policy change.
The Gulbenkian Foundation will be moving to new offices in Hoxton, East London, later in 2009. Andrew Barnett believes the new location will help the Foundation to connect better with the sorts of organisations they want to work with. "The new, modern premises will enable us to host many more gatherings, bringing partners together to explore issues and share good practice.
"We will continue to support projects outside London in preference to those based in the capital," explains Barnett, "But we also want to act locally by supporting a limited number of Hoxton-based projects. Whether we offer funding at national, regional or local levels, however, we want to ensure that we always support projects that have a benefit beyond the locality in which they are situated."
Notes to Editors
Calouste Gulbenkian Foundation is a charitable foundation established in Portugal in 1956 with cultural, educational, social and scientific interests. The Foundation's headquarters are in Lisbon with offices in London and Paris. Its founder, Calouste Gulbenkian, was an Armenian born in Turkey who worked in Britain and became a British citizen, lived in France and settled in Portugal. He was multicultural and multilingual and spent his career bringing people from different cultures and nationalities together.
The UK Branch, based in London, has for more than 50 years initiated and supported pioneering cultural, social, and educational developments. Its purpose is to help enrich and connect the experiences of people in the UK and Ireland and secure lasting and beneficial change in their lives. We have a special interest in supporting those who are most disadvantaged.
Examples of projects and partnerships under the Foundation's four aims for 2009
Cultural Understanding
To help change people's perception of each other by providing opportunities for improving understanding through culture and between cultures…
• supporting the Arvon Foundation pilot project (M)Other Tongues, to encourage young people from different cultural communities to develop their writing skills in English and their mother tongue languages (including Portuguese);
• supporting the further promotion of Belonging, a creative video project for young people who address the realities of migration and settlement in their own neighbourhoods in London (Newham), Paris (20th arrondissement) and Lisbon (Casal da Boba) – devised by Manifesta with the Runnymede Trust;
• supporting pilot research by the Photographers' Gallery to commission images that reflect life in three London communities whose countries of origin are involved in the 2012 Olympic Games;
• commissioning a report from the Information Centre about Asylum and Refugees of a pilot project run by CAB Belfast to enable financial inclusion for new migrants.
Fulfilling Potential
To help build relationships and reduce social exclusion in order to assist individuals, families and communities to fulfil their potential and contribute to society, particularly focusing on: the young in school – relationships between young and old – those most at risk of dropping out of society…
• working with schools and Human Scale Education, our partner in this initiative, to explore and evaluate ways in which human scale practices can be more widely implemented for the benefit of young people in schools;
• supporting international exchanges aimed at improving understanding of the ways older people are seen and supported in different countries, and working with colleagues in Portugal on innovative approaches in intergenerational interaction and learning through the scoping of existing activities and the development of pilot projects in the UK and Portugal;
• supporting Making Every Adult Matter, a partnership of organisations – Homeless Link, Clinks, DrugScope and Mind – to explore how they may better meet the needs of those people who experience severe and multiple exclusion through their status as ex-offenders, homeless, substance misusers and those with mental health problems.
Environment
To support imaginative interventions that contribute towards the protection of the environment, and explore how environmental change affects the way we live…
• supporting the Gulbenkian Galapagos Artists' Residency Programme, run by the Galapagos Conservation Trust, towards an eventual exhibition;
• working with the Scottish Arts council to develop new collaborative art projects to reflect contemporary life on Scottish islands;
• supporting the research and development undertaken by the public agency NVA, Glasgow, for a project using the arts to address environmental problems in an area of social deprivation;
• supporting the Sheila McKechnie Foundation's Environment award for individuals with pioneering ideas for addressing the challenges of climate change.
Innovation
To support exceptional ideas and unusual partnerships that might not otherwise come together…
• participating in the Young Foundation's social innovation network (SIX) – a network of 200 organisations across the world, managed by 13 core partners, which aims to build the emerging field of social innovation by gathering and sharing examples of best practice;
• commissioning research into the ways in which voluntary organisations across a range of sectors develop public policy positions based on their practical experiences;
• running a series of events during the International Year of Astronomy on the Poetry of Space, following the 2008 publication of our poetry anthology Dark Matter, and working with the Department of Astronomy, Cambridge University, on an international symposium on The Aesthetics of Space Photography.