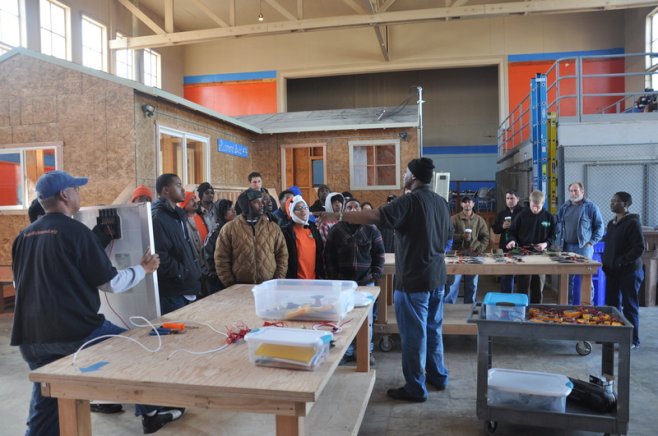 Green Expectations: Lessons from the US Green Jobs Market
A new report from the Institute for Public Policy Research (IPPR), supported by the Calouste Gulbenkian Foundation, has important implications for the UK as it implements the Green Deal and other ambitious measures to reduce carbon emissions and promote 'just transition' to a 'greener' economy.
Green Expectations: Lessons from the US Green Jobs Market assesses the success of the 'green jobs' agenda in the US and investigates a range of localised, bottom-up approaches to fostering the 'green economy', reaching excluded workers and meeting environmental targets.
Key findings
· US energy efficiency schemes have struggled to create 'green jobs', both in terms of quantity and quality.
· The Green Deal will need a robust skills accreditation system to provide clarity on skills needs and ensure work quality. In the US, where the energy efficiency sector has lacked good skills accreditation and work quality standards, outcomes have been poor, with wasted investment, low energy savings and low take-up by consumers.
· Community training and skills pipelines will need to be in place in good time to feed through from pre-apprenticeship level into employer-led or college-based vocational training and into employment, if disadvantaged groups are to access the employment opportunities generated through the Green Deal.
· Green Deal policy design should include a commitment to local contracting.
· The US experience shows how strength emerges from a broad base: strong coalitions are needed between the government, trade unions, employers and environmental and community groups to build a 'just transition' to a low-carbon economy, to advocate for greater policy stability and to defend existing policy.
Image: Richmond Build 'green jobs academy' is a training and pre-apprenticeship programme for mostly young people from deprived neighbourhoods in Richmond, California. Photo © IPPR.