Botanic Gardens For Healthy Lives – a summary of what we learnt in Edinburgh
On a crisp autumn afternoon at the Royal Botanic Garden Edinburgh (RBGE), people from organisations all over the UK met to discuss initiatives which connect the public with nature for the benefit of community health and wellbeing.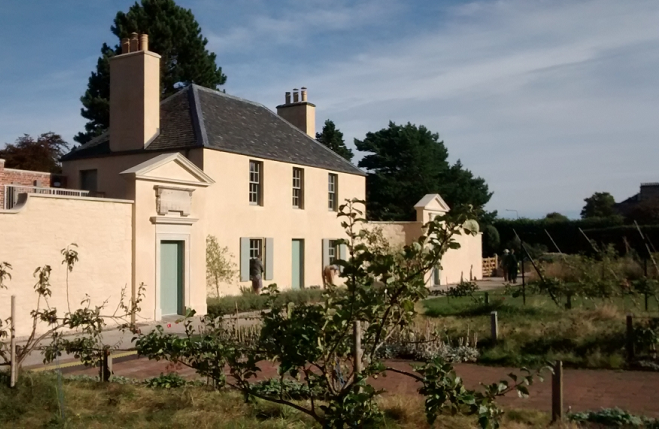 This event built on the five-year Communities in Nature programme, led by Botanic Gardens Conservation International (BGCI) and supported by CGF, which helped selected botanic gardens develop a more socially engaged role. 
Botanic Gardens For Healthy Lives was kicked off by welcomes from the three co-hosts – Dr Ian Edwards from RBGE, Dr Paul Smith from BGCI and Louisa Hooper, the Environment Programme Manager here at the Calouste Gulbenkian Foundation.
We quickly moved from talking about botanic gardens and healthy lives to witnessing it first hand. A volunteer from the RBGE's Edible Gardening Project led us on a tour, showing us the work that is being done and how this benefits the volunteers. The project aimed to reach out to young people and potentially deprived communities nearby, supporting them to grow, prepare and share healthy, sustainable food on plots in the garden.  
Some of the volunteers from the Edible Gardening Project were with us and they were keen to highlight that the project not only taught them about healthier eating but also helped them form friendships and develop a sense of community that brought them closer to the garden and others around them.  
We returned to the Botanic Cottage, set in the heart of the RBGE, to listen to the keynote speaker Ulrik Sidenius from Copenhagen University. Ulrik is a Landscape Architect and he spoke of his cross-disciplinary work with the Nacadia Healing Garden, which treats people suffering from mental health problems.
His inspiring speech, and his references to the detailed psychological research behind it, showed participants what could be achieved. Through its fascinating work, the Nacadia project is using horticultural and landscape design as the basis for 'nature therapy' with a diverse range of individuals, with a view to supporting them alleviate their stress and anxiety. Whilst the work has anecdotally had a huge impact on specific participants, overall the project is testing the hypothesis that nature therapy can be an effective response that can complement or improve upon traditional therapeutic approaches.   
After Ulrik's speech Liliana Derewnicka, the Education Officer from BGCI put us into groups and gave each one a demographic to create a botanic gardens community garden project from. Categories included young men with mental health issues, ethnic minorities, and teenage girls. We discussed what those group's barriers to participating might be and what ways we could engage them. We then shared our group's ideas with the wider crowd for more feedback and discussion,
The day left us with plenty of food for thought over drinks at the Inverleith House Gallery. We also took the occasion to officially launch the report Valuing Nature which details the Foundation's learning from our five year programme of which supporting Communities in Nature  was an important part. We also gave away copies of How Can Botanic Gardens Grows Their Social Role? which assesses the impact of Communities in Nature and recommendations for the work going forward.