Andrew Barnett outlines his vision for the UK Branch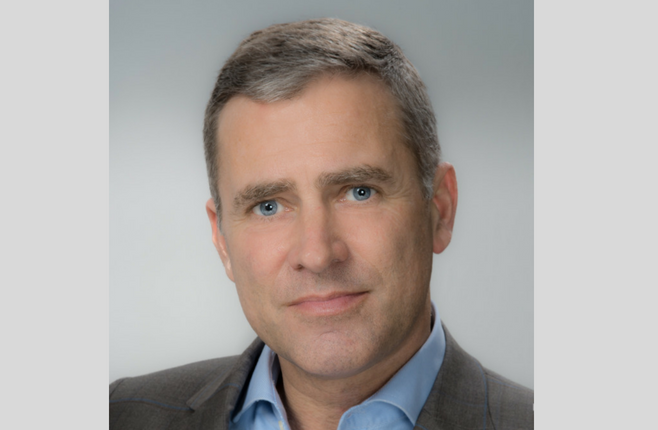 Interview by Patrick Butler, Editor of Society Guardian
"A sense of awe," says Andrew Barnett simply, when asked to describe his feelings on taking the helm at the UK Branch of Calouste Gulbenkian Foundation. But if he feels a weight of history and tradition, accumulated during its 51 years of idiosyncratic and often inspired investment in the arts, education and social change, he is not letting on. This role, he enthuses, is no burden, but an exciting opportunity to shape the next phase of one of Britain's most renowned philanthropic institutions.
Punches above its weight
Not for nothing do the Foundation's official historians, Robert Hewison and John Holden, conclude that it "punches above its weight". Despite its relatively modest spending power (currently around £2m a year), CGF UK has helped into existence a string of iconic organisations in social welfare and the arts, from Shelter and the Samaritans, Community Service Volunteers to the Royal Shakespeare Company. To that it can add an impressive track record of influential policy reports on subjects from the economic importance of the arts to children's rights.
Such glories provide a sturdy frame on which to build; but Barnett, who took over as director of CGF UK in September 2007, is keenly aware that past successes are no guarantee of future achievement. There will be some continuity in terms of strategic direction, he says, but renewal is essential if the Foundation is to continue to make its mark. "Calouste Gulbenkian UK is as it has always been," he says, "but the ecology has changed."
A distinctive voice
Speaking in the boardroom at CGF UK's headquarters, Barnett reflects on what he calls his "perfect" job. "It brings together, in one role, almost everything I have previously done or taken an interest in. Much of my adult life has really been dedicated to activities where I hope to make a difference: from volunteering for the homeless charity Centrepoint, to supporting and advocating for the arts, to contributing to the development of public policy. So, the organisation's brief for education, the arts and broader social change – and the combination of these – is one I totally relate to."
But that brief also throws up some stiff challenges. For a start, the world of policy and innovation is more crowded than hitherto. There is a plethora of think tanks, foundations, and lottery funds (not to mention an interventionist government), all directing resources and intellectual energy at a wide range of constantly evolving social issues. In this environment, with some very effective players, competition for influence is fierce: the challenge for CGF UK, he believes, is to find a distinctive voice, a "way of articulating clearly what we about and marshalling everything to meet that aim".
Enriching people's lives
Barnett has a clear sense of what CGF UK should be about: enriching and broadening the lives and experiences of people, particularly the disadvantaged. The Foundation must be more than just a cheque-writer; it must experiment with and explore new ideas, evaluate outcomes, draw lessons from them and disseminate the findings in ways that engage with and influence policy makers and the public, and, hopefully, make a lasting difference. Barnett talks of a "rounded" approach to transmitting project and research findings, involving new media, and hosting events. In October, for example, the first of a series of five films about Human Scale Schools (a central strand of CGF UK's educational programme) went out on Teachers TV, partly funded by the Foundation. "The important thing is that dissemination should be integral to what we do from the start, and not just an afterthought," says Barnett.
Communication is essential
Policy communication is what Barnett has spent much of his career specialising in. He arrived at CGF UK after almost three years as Director of Policy Development and Communications at the Joseph Rowntree Foundation, the UK's largest social policy and research and development charity. He was previously Director of Communications at the UK Sports Council and, before that, Head of Public Affairs at the National Consumer Council. He's worked in corporate and public affairs jobs at HSBC, the worldwide bank, the Arts Council and the Foyer Federation for Youth. He says: "I've never believed that communications should be dominant – that approach leads to the sort of spin that is soon discredited – but I do believe that content and presentation are important sides of the same coin: it doesn't matter how good the product, it's useless if you can't persuade someone to buy it."
Social change
For the time being he has no plans to change CGF UK's three social change funding priorities: older people, environmental awareness, and financial inclusion. But the Foundation will be discriminating in what it chooses to fund and give a clear steer on what it will expect from successful bidders. And there will be a honing of the programme, which, he feels, has become diffuse and atomised. "We need to be more focused. We have been spreading our money very thinly. We need to create synergy with some of our other strands of work, in arts and education. Some of our best work has done that, for example funding arts projects in pupil referral units, and we need to rediscover that coherence." Though he adds that does not mean the Foundation will ignore "wild and interesting projects" that fail to fit its strategy in an entirely coherent way. Money will be targeted at genuinely innovative ideas, he says – the Foundation simply does not have the resources to finance mainstream programmes. CGF UK's aim will be to test change – to incubate projects at a micro level that have the potential to grow and be replicated on a wider basis.
Recent projects
Some of the social change projects funded by CGF UK in the most recent round of grants have exactly this potential, says Barnett. "And there are some great organisations and projects out there." He points to Age Concern Norfolk's "Dementia Cafe" project, which will enable mobile dementia sufferers and carers to access in one location a range of support services (including a Life Story Book project aimed at stimulating memory), as an example. The Foundation has given £15,000 to Creative City for its Newspaper House project, an interactive installation in which the public will be encouraged to collect newspapers they find lying around and, under the auspices of artist Sumer Erek, construct a house from them. "Mad, perhaps, but inspired," says Barnett. "It's a project with the potential really to raise awareness about environmental issues in an inclusive and adventurous way." Another scheme backed by CGF UK that intrigues him is a Big Issue Foundation project to help create a savings scheme for homeless Big Issue magazine sellers, enabling them to access basic bank accounts and manage their finances.
"In the case of the Dementia Café, this offers a different way of meeting a demonstrative need – the problems of social isolation in old age made all the more acute by the increasing prevalence of dementia as we all live for longer," says Barnett. "It's an innovation that's been imported from another country – something I am keen we do more of – and one we hope to learn from, so benefits are more widely felt than in the individual locality where it is taking place."
But the Foundation will not simply wait for likely schemes to come in. Barnett talks of it being "proactive", soliciting ideas and building strategic long-term partnerships with others. In the past CGF UK has successfully allied itself with dynamic social entrepreneurs, and Barnett is keen to renew this tradition. Key to its success will be the extent that CGF UK can connect with talented and creative partners: the UK headquarters will be, he predicts, "a real hub of activity"
Proactive and international
CGF UK's European heritage adds a geographical dimension to its funding programme which many of its fellow UK foundations do not have (its eponymous founder was an Armenian-born British citizen who settled in Portugal, and the UK Foundation's parent has its headquarters in Lisbon). Barnett (who was born in Australia, educated in Britain and speaks three languages) points out that many current pressing social issues – such as the effects of migration – are shared by (and linked to) other European countries. In time, he says, more social change projects will be expected to reflect and explore the globalised aspect of modern society and a growing part of the organisation's work will be in acting as an international ideas exchange.
Atlantic Waves, the international festival of exploratory music organised by CGF UK in London and now in its 7th year, exemplifies this ambition. Born of CGF UK's remit to promote Anglo-Portuguese relations, the festival has grown into a truly international exchange of musical ideas, genres and influences, described by Time Out as "one of the capital's most adventurous music strands". In 2007, the festival featured more than 70 artists from countries as far-flung as Angola and Estonia, Cape Verde and Japan and its 22 concerts ranged from traditional fado at the Queen Elizabeth Hall to experimental audiovisual electronica nights at the ICA.
Excellence in the Arts
Barnett is proud of CGF UK's well-established arts programmes. There are big investments in the Tate Britain Triennial 2009, and the Liverpool Biennial of Contemporary Art 2008, for example. "Everyone says the work we do in the arts is exceptionally good," he says. He is genuinely enthused by those arts projects that overlap with other strands of the Foundation's work, such as the artist residency programme in the Galapagos Islands, which will enable a creative interpretation of social problems such as migration and ecological damage.
Only the best will do
One of the tests of CGF UK's continuing success, says Barnett, will be the numbers of high quality applications it receives. But the most compelling sign of achievement will be the legacy it leaves through effecting beneficial social change. CGF UK must become an exemplar in everything it does, says Barnett. And in this sense he is not so much calling for radical reform as connecting to the organisation's most fundamental values, as expressed by Calouste Gulbenkian himself: "Only the best will do."