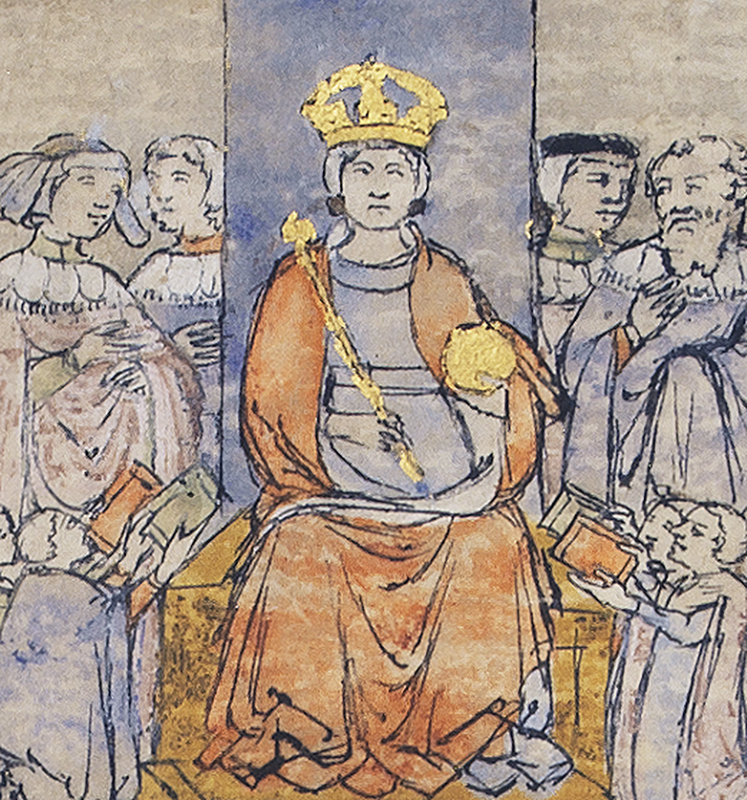 Digestum vetus and fragments of the Decretum Gratiani
Seminar cycle "Treasures on parchment"
When
Thu, 17 January 2019
17:00 until 19:00
Where
Founder's Collection
Av. de Berna, 45A , Lisbon
Google Maps »
Tickets
Free admission subject to collection of a ticket
The Calouste Gulbenkian Museum holds two illuminated fragments and a medieval codex of Ius commune(common law). The Common law – consisting of the Corpus Iuris Civilis(Body of Civil Law), the Corpus Iuris Canonici(Body of Canon Law) and associated legal literature – was one of the most important sources of the laws that prevailed in Portugal from the Middle Ages until the Lei da Boa Razão (Law of Good Sense) of 1769.
1. Under the medieval system, the Corpus Iuris Civilis– a compilation of Roman law drawn up under Emperor Justinian in the sixth century – was divided into five parts: the Old Digest, the Infortiatum, the New Digest, the Code and the Volumen Parvum (little volume). MS LA212 is an Old Digest, copied and illuminated in France during the fourteenth century.
2. The Corpus Iuris Canoniciwas organised in six parts: Decretum Gratiani, Decretals of Gregory IX, Sixth Book of the Decretals, Clementinæ, the Extravagantes of John XXII and the Extravagantes Communes. The fragments M36A and M36B were part of a Decree of Gratian, the most important source of medieval canon law, drawn up by Gratian in the first half of the seventh century. Their illuminations are attributed to the workshop of the Maître du Missel de Augier de Cogeux (or Cogenx), and were produced during the first half of the fourteenth century, probably in Toulouse.
This seminar focuses on the decorative and illustrative splendour of these legal fragments, relates them to other manuscripts produced at the time and explains the practical importance that these extraordinary legal works acquired during the Portuguese Middle Ages.
Speakers: Maria Alessandra Bilotta and José Domingues
This by lecture is part of the seminar cycle Treasures on Parchment. Calouste Sarkis Gulbenkian's collection of western illuminated manuscripts.
What's On