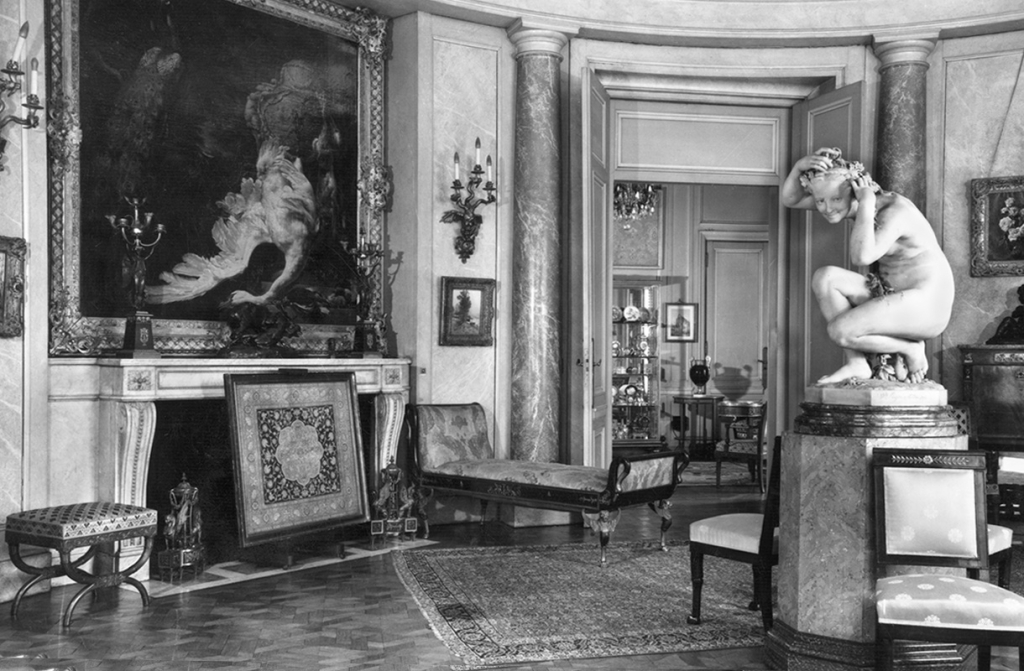 Collecting: modus operandi, 1900-1950
When
15 February 2019 – 16 February 2019
All Day
Tickets
Free admission subject to previous registration
In 2019 the Calouste Gulbenkian Museum and the Art Library will have been open for 50 years. Gulbenkian was known as 'Mr. 5%', who wanted 'only the best', but this conference seeks to go beyond the biographical, or the anecdotic, and to consider Gulbenkian in the light of a wider context, with papers that reflect new research into the ways in which collectors worked, their networks, and their relationship with their collection, its accessibility and its future, and that go beyond single-case studies of individual owners, seeking instead more transversal studies into how collectors worked and how they mirrored the period in which they lived. The questions of the role played by museums, by art agents and intermediaries, as well as by the markets, will also be addressed.
Rgistration: collecting@gulbenkian.pt
This conference will be transmitted live via the Calouste Gulbenkian Foundation's Facebook page.
Programme
DAY 1
–

Friday, 15 February

09:15 
Welcome 
Penelope Curtis, Calouste Gulbenkian Museum

9:30-11:30 
Panel 1: Calouste Gulbenkian: as model or anomaly?
Chair Peter Fuhring, Fondation Custodia, Paris

Keynote introduction: Calouste Gulbenkian, an overview
Jonathan Conlin, University of Southampton

Private collections for public benefit: three Anglo-Irish case studies
Inge Reist, The Frick Collection, New York

'Sarcophagi were a drug on the market': Ancient Egyptian objects between antiquarianism and modernity in the 1920s
Tom Hardwick, Houston Museum of Natural Science

Gulbenkian cast as dramatical subject; Ravadjian
Diana J. Kostyrko, Australian National University, Canberra

11:30-11:45 
Coffee break

12:00-13:15
Panel 2: Between scholarship and acquisition
Chair Jorge Rodrigues, Calouste Gulbenkian Museum

he modus operandi of art historians as collectors: the case of Kenneth Clark's personal study collection
Sarah Coviello, The Warburg Institute, London

From connoisseurship to knowledge: collectors and art dealers as researchers
Magdalena Bialonowska, Royal Castle in Warsaw-Museum

13:30-14:45 
Lunch break

15:00-17:00 
Panel 3: Comparative profiles
Chair João Carvalho Dias, Calouste Gulbenkian Museum

Keynote: Private collections for public benefit: the American model
Inge Reist, The Frick Collection, New York


Cook and Gulbenkian: links between two remarkable art collections
Maria João Neto, ARTIS, University of Lisbon

Sir Hugh Lane (1875-1915)
Margarita Cappock, Dublin City Gallery The Hugh Lane
DAY 2 
–

Saturday, 16 February

9:30-11:00
Panel 4: Museums and their agents
Chair Nuno Vassallo e Silva, Calouste Gulbenkian Museum

Wilhelm von Bode and the Florentine art dealer Elia Volpi: taste, strategies and works of art traded for the Berliner Museum and collectors
Patrizia Cappellini, phD student, Università degli Studi di Udine

'Give me your counsel!' The British Museum and private collectors of Renaissance art, 1900-1914
Eloise Donnelly, British Museum, London

Two lives in the Italian picture trade, 1917-1919: Harold Woodbury Parsons, Bernard Berenson, and the firm of Duveen's
Eliot W. Rowlands (independent art consultant)

11:30-11:45
Coffee break

11:30-13:15
Panel 5: Markets:Diaspora and displacement
Chair Jessica Hallett, Calouste Gulbenkian Museum

Selling Byzantium. Parisian art dealers at the beginning of the twentieth century
Francesco Lovino, Center for Early Medieval Studies, Brno

The E.R.R database and the recreation of Nazi-looted Islamic art collections in Paris
Inês Fialho Brandão, Exiles Memorial Centre, Estoril – Cascais City Council

Objects in diaspora: the acquisitions of Anastácio Gonçalves during and after the 2nd World War
Ana Anjos Mântua, Casa-Museu Dr. Anastácio Gonçalves, Lisbon

13:30-14:45
Lunch break

15:00-17:00 
Panel 6: Patterns of collecting: analysing the language of description 
Chair Ana Barata, Art Library, Calouste Gulbenkian Foundation


New perspectives on bibliographical repertories as a tool for research into the history of collecting: the case of Elizabeth Gardner's 'Bibliographical Repertory of Italian Private Collections'
Sarah Ferrari, Università degli Studi di Padova

The ORION project – Art collections and collectors in Portugal
Rosário Salema de Carvalho, ARTIS, University of Lisbon

The 'language of description' in Parisian auction catalogues, from the 1830s through 1939, and its impact on hammer prices
Léa Saint-Raymond, PhD student, Université Paris Nanterre

17:00
Discussion and round up
Inge Reist, The Frick Collection; Peter Fuhring, Fondation Custodia and Léa Saint-Raymond, Université Paris Nanterre

18:00
Closing thanks
Penelope Curtis
What's On