արդ եւս|in view 2022 – 2023
The Western Armenian Culture Programme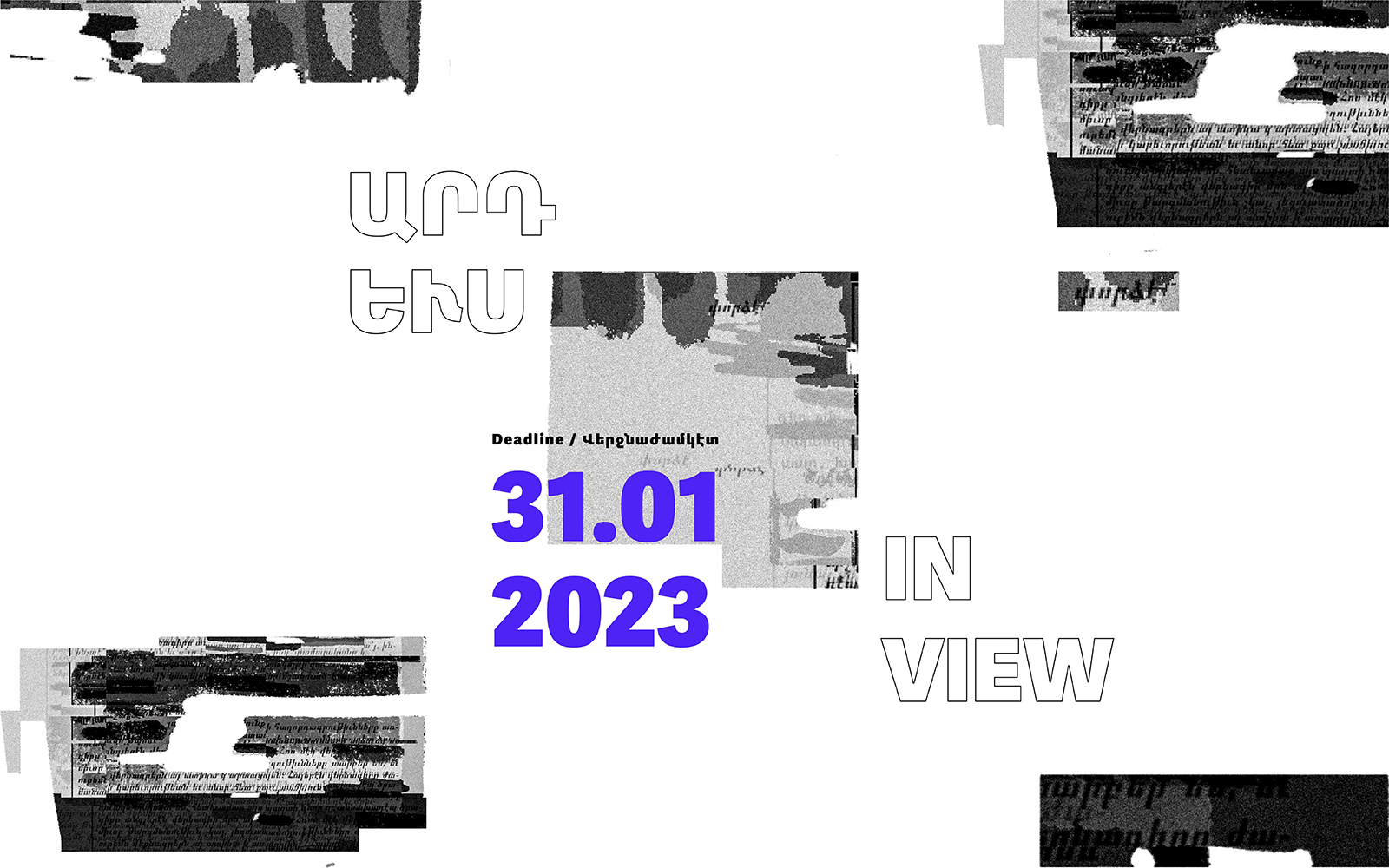 Արեւմտահայ մշակոյթն ու լեզուն՝ յառաջադէմ, ստեղծագործ, ինքնատիպ եւ նորարարութեան կիզակէտին։
The Armenian Communities Department of the Calouste Gulbenkian Foundation is happy to be launching the second edition of արդ եւս|in view – the grant programme dedicated to cultural creativity in the Western Armenian language. Through this flagship programme, the Department will continue supporting initiatives that aim to create new culture in the Armenian language. Its aim is to inspire, facilitate, and support innovation and contemporaneity in the cultural and creative sectors in Western Armenian, in order to sustain future generations through a vibrant language and culture.
արդ եւս|in view aims to create a central position for culture as a tool for social transformation. In this respect, the programme also supports cultural changemakers. արդ եւս|in view strives to inspire people and communities to experience culture, to reimagine it, and to share it, through the development and presentation of fresh ideas that thrusts the Western Armenian language into the heart of contemporary culture. The programme's goal is to support artistic initiatives that would engage with the language and the communities that speak it – initiatives that challenge current realities and that would stimulate alternative imaginaries well beyond the established.
The cultural and creative sectors have a unique innovation potential and transformative power in helping to bring about positive change. Socially impactful ideas are naturally embedded in the work of forward-thinking cultural creators in a myriad of forms, while social engagement through language can take shape across many disciplines. Thus, արդ եւս|in view invites people to apply for the grant program through proposals in all cultural categories wherein Western Armenian is the main vehicle of creation.
For more information, visit the grant page and read the call for applications.
Apply