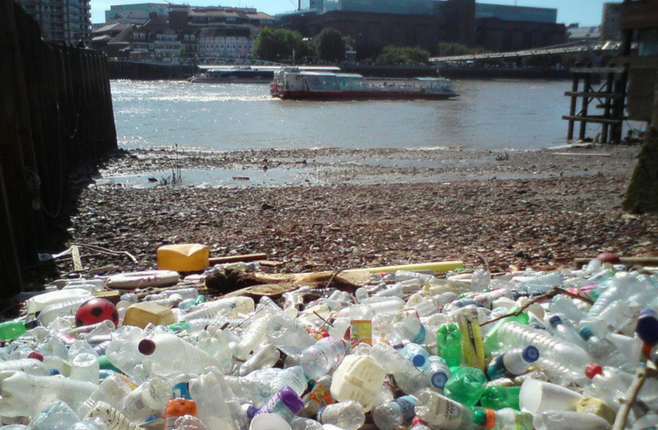 #OneLess
The campaign to rid London of single-use plastic water bottles by 2021
#OneLess is an experimental project which emerged from the Marine CoLABoration in 2016.
The average adult Londoner throws away 175 plastic water bottles a year – over a billion city-wide – with many ending up in the Thames. The #OneLess campaign aims to tackle this problem and increase citizens' sense of connection to the sea. The ambition is to usher in a refill culture, where refillable water bottles are the new norm and single-use bottled water is a thing of the past.
In only two years #OneLess has become a rapidly growing movement of individuals, communities, NGOs, businesses and policymakers taking the pledge to go '#OneLess' and championing London's 'refill' culture. 
Its strategy takes a holistic or systemic approach to change, identifying key levers in policy, infrastructure, innovation and public engagement to catalyse change. National museums, West End theatres and iconic sports venues are among the many institutions actively engaging with the project. Policymakers are interested too: Parliament has agreed to go plastic free; the Mayor of London is implementing a network of 20 water fountains around the city.
In 2018 the #OneLess Design Fellowship worked with creatives, technologists, urbanists and planners to develop and design innovative solutions to drive the refill revolution. Their solutions were showcased during London Design Festival in September 2018. The best concepts and prototypes will be tested during a period of trialling and monitoring.