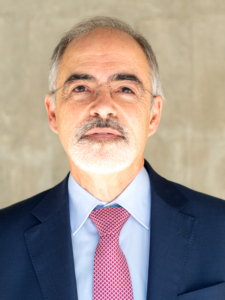 Luís Madureira Pires
Chair of the Management Committee
Calouste Gulbenkian Foundation
Degree in Economic Sciences by the Université Libre de Bruxelles (Belgium). Assistant Professor at the Universidade Católica Portuguesa (1979/80 to 1983/84). Member of the negotiation team for Portugal's Accession to the European Union in charge of economic and financial affairs (1979-85). In 1986 he was appointed Deputy Director General and then Director General for Regional Development (Ministry of Planning) up to 1995. During this period he was responsible for the co-ordination of the National Development Plan (NDP) and became national Fund coordinator for the European Regional Fund and the Cohesion Fund and chairman of the coordination bodies of all EU Structural Fund implementation in Portugal.
Early 1995 he moved to private consultancy on regional development and planning and on EU Structural Funds and provided expertise to ministries, regions and municipalities in Portugal and eight Eastern European countries, to the European Commission, to the World Bank, to the United Nations Development Program and to USAID. Angola, Cape Verde and Kazakhstan were other countries where he carried out consultancy activity.
Since 2013 he has managed the Cidadania Ativa Programme and from 2018 the Active Citizens Programme, both programmes funded by the EEA Grants, operated by the Calouste Gulbenkian Foundation in Portugal and addressing civil society organisations.
Commander of the Order of Infante D. Henrique (Prince Henry the Navigator), 1994.