Colonial and Postcolonial Landscapes
Architecture, Cities, Infrastructures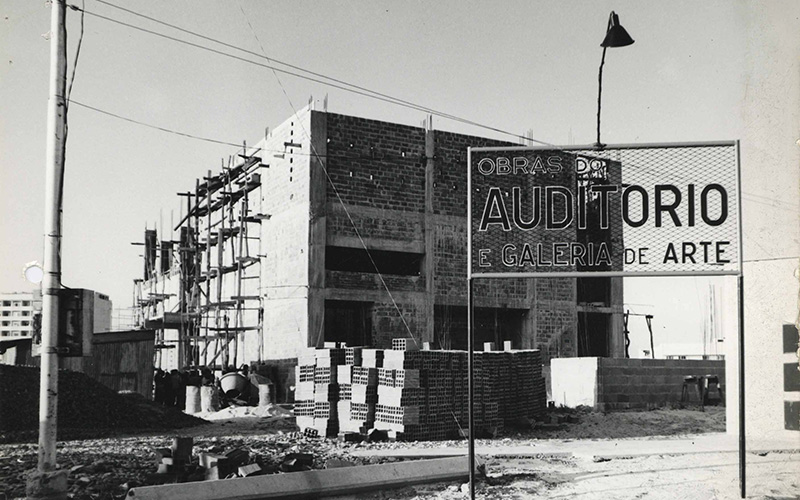 16 – 18 January 2019 | Lisbon | Calouste Gulbenkian Foundation
Between January 16 and 18, the Calouste Gulbenkian Foundation hosts the 1st International Congress "Colonial and Postcolonial Landscapes: Architecture, Cities, Infrastructures", organized as part of the research project 'Coast to Coast – Late Portuguese Infrastructural Development in Continental Africa (Angola and Mozambique): Critical and Historical Analysis and Postcolonial Assessment', funded by the Foundation for Science and Technology under the reference PTDC / ATPAQI / 0742/2014.
Promoted by the Center for Studies on Socioeconomic and Territory Change (Dinamia-CET) of IUL / ISCTE, the project was developed by a team of researchers led by the architect Ana Vaz Milheiro. This team includes researchers from several Portuguese institutions and research centers – including the Art Library and Archives Lof the Calouste Gulbenkian Foundation – as well as researchers from the Faculty of Architecture and Physical Planning of the Technical University of Angola and Eduardo Mondlane University, in Mozambique.
Based on the research, cataloging and contextualization of the infrastructural process of the former Portuguese colonial territory in continental Africa (Angola and Mozambique) in the last century of Portuguese colonization (1875-1975), the research undertaken was aimed at analyzing the influence of colonial strategies on developments in those two countries.
The work performed by the Calouste Gulbenkian Foundation team focused specifically on the study and archival treatment of the existing documentation in the archives concerning the Foundation's development support activities in Angola and Mozambique in the Sixties and Seventies. Precisely more than 400 cases of subsidies granted and not granted to organizations of the third sector, religious congregations and entities of the public administrations to carry out projects with architectural expression. In this universe are included not only projects of construction, remodeling, recovery, expansion and equipping of buildings and architectural sets for the installation of hospitals and other health services, educational establishments and training centers, student residences, cultural centers, etc. as well as the restoration of monuments.
The results of this of research are now available in the Gulbenkian Archives. In the Flickr Art Library album It was a published a selection of images representative of many of the projects supported by the Foundation, testifying its the role in its scale and in the context of its philanthropic action in the infrastructure and territorial qualification of those Portuguese-speaking African countries.
Finally, according to the Coast to Coast project plan, the information collected in the scope of the research that is considered relevant to enrich the contents of the HPIP – Heritage of Portuguese Influence (Calouste Gulbenkian Foundation) Portal will be uploaded there.
More information about the Congress.