Journalism Training in Armenia
Storytelling: From Hard Data to Harder Narratives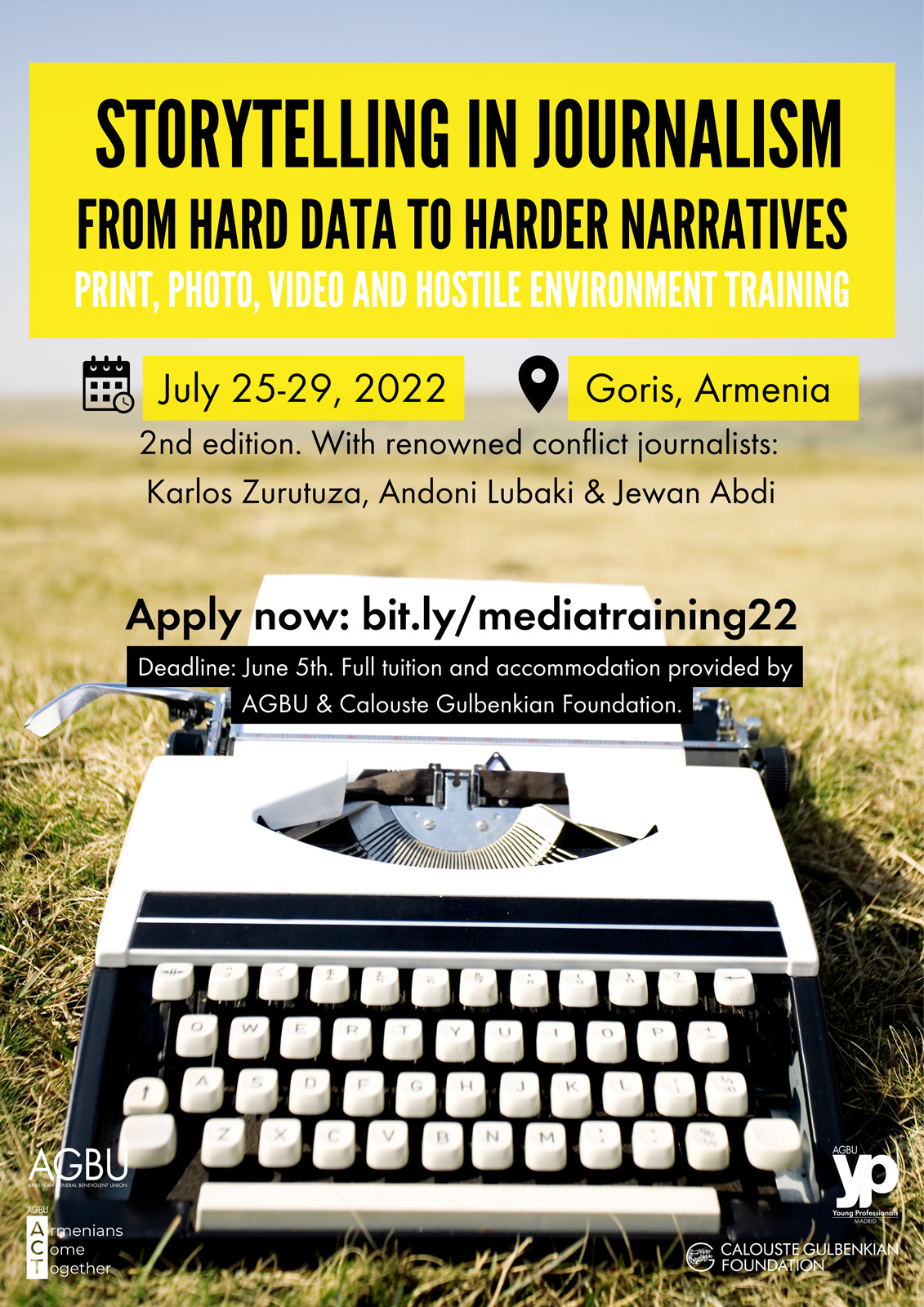 The Armenian Communities Department is pleased to co-sponsor the Media Training Programme "Storytelling in Journalism: from Hard Data to Harder Narratives" organised by the AGBU Young Professionals (YP) in Madrid. It will take place in Goris, Armenia, from 25 to 29 July 2022. The objective is to equip potential journalists who live in or near conflict zones in Armenia and Artsakh (Nagorno-Karabakh) with the proper tools and skills to produce impactful content for international audiences.
The training is directed towards journalists, journalism students, writers and bloggers. It will be conducted in English and is divided in four blocks (10 hours each):
Print/Online Journalism
Photography/Editing
Video/Editing
Hostile Environment Training
The training will be led by three journalists experienced in conflict reporting: Karlos Zurutuza, Andoni Lubaki and Jewan Abdi.
The deadline to apply to receive a full scholarship is 15 June 2022.
For questions regarding the application process please email: [email protected]
More info