Zarmanazan becomes Zartsants 2.0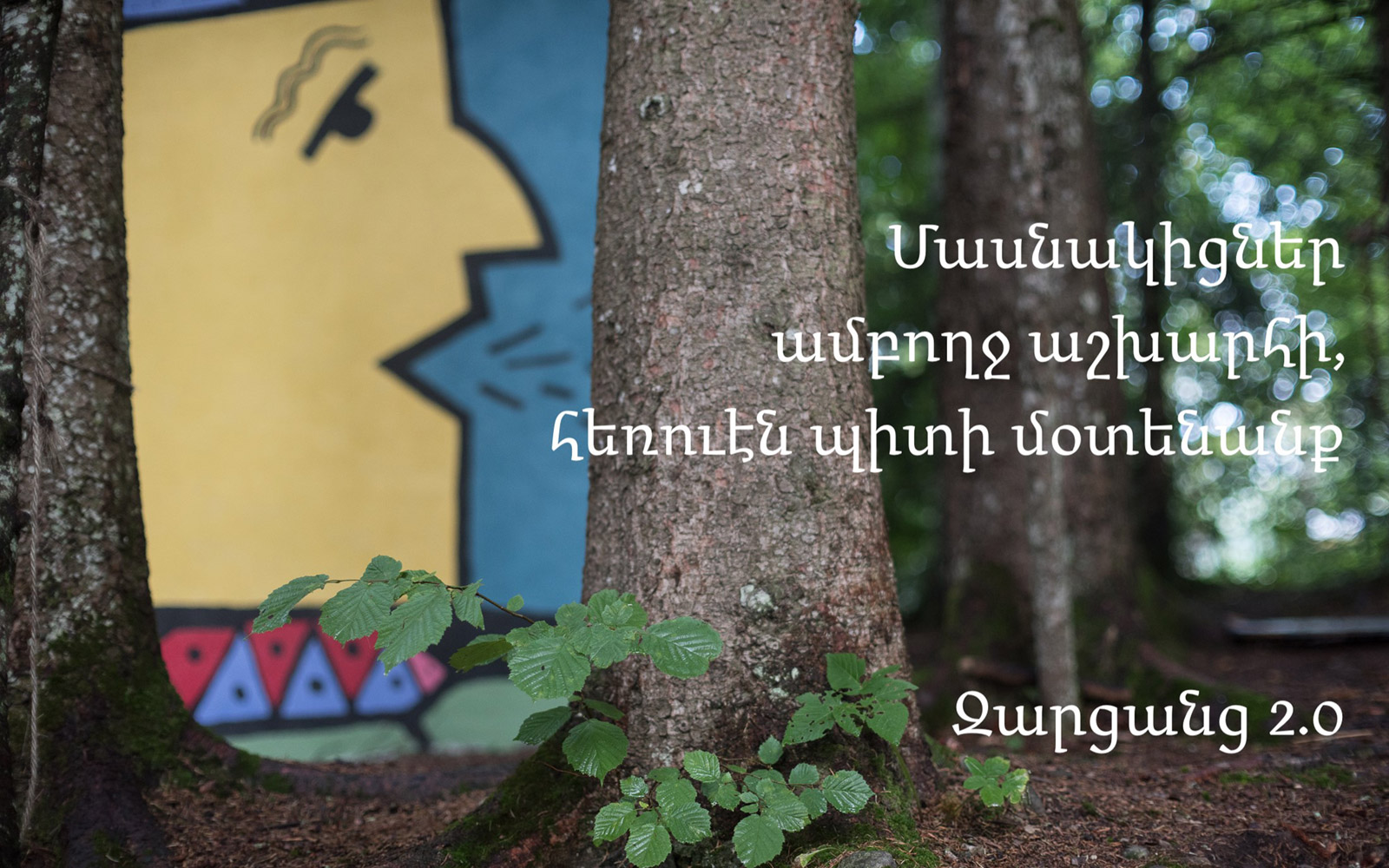 The Zarmanazan summer educational Armenian language programme will not take place in 2020 due to the Covid-19 pandemic.
However, this does not mean that it has been cancelled altogether. Zarmanazan has been transformed to "Zartsants 2.0."
Zartsants 2.0 will not recreate Zarmanazan. It will, nevertheless, create a virtual space to bring the participants together, on a daily basis, engaging and interacting with each other from the safety of their own homes.
Taking the "zar" of Zarmanazan, and linking it with "tsants" (meaning network or web in Armenian), Zartsants 2.0 encapsulates both the spirit of Zarmanazan and the circumstances of the year 2020. Zartsants 2.0 will be a new "operating system" where participants engage, play, have fun and learn in a non-school environment, all in Western Armenian, taking full advantage of current communication technologies in creating a unique virtual scenery.
Zartsants 2.0, similar to Zarmanazan, will be organised by L'association Mille et un Mondes, in close collaboration with the Calouste Gulbenkian Foundation. It will take place online from 9 July to 8 August (18-24 year olds) and 12 July to 7 August (10-17 year olds). Its participation is limited to those who had already registered for Zarmanazan 2020. The 67 participants, plus the facilitating staff, will be in the following countries: Argentina, Armenia, Belgium, Canada, France, Greece, Lebanon, Portugal, Turkey, United Kingdom, and United States.
Workshops will include activities such as music, creative writing, reading, drawing, painting, handicraft, cooking, creating a radio show, writing a newspaper and thematic discussions on various subjects. Off screen activities related to the workshops will also be encouraged.
Zartsants 2.0 will offer a unique experience. It will allow participants to embrace their geographical differences and develop new and dynamic methods of communicating and creating in Armenian via digital channels. In short, it will gather, but separately so.
Regrettably, the intensive training programme for Armenian teachers in the Diaspora that normally takes place during Zarmanazan, in partnership with Institut National des Langues et Civilisations Orientales (INALCO), has been cancelled. This teacher training programme is based on the dynamic interaction of its participants with the children at the Zarmanazan camp. It was not possible to recreate these conditions online.
Read this Article in Armenian