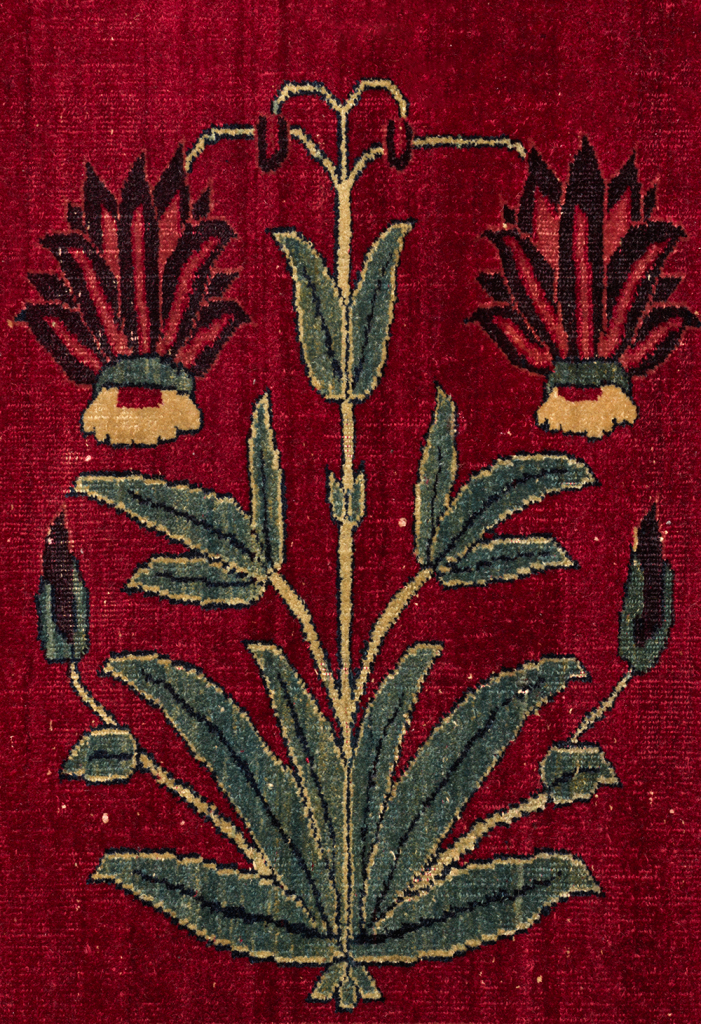 The Flower Carpets of Mughal India
When
Wed, 18 April 2018
18:00 until 19:30
Tickets
Free admission subject to capacity restrictions.
The Emperor's Flowers. From the Bulb to the Carpet,the current exhibition celebrated in this series of four lectures, focuses on two splendid carpets from the Founder's Collection of the Calouste Gulbenkian Museum. These carpets are important examples of the new flower style in Mughal India which became popular in architectural decoration and the decorative arts under the emperor Shah Jahan (r. 1628-58). A variety of flowers represented naturalistically in profile and organized in rows is a hallmark of the style. The lecture will examine the carpets and their history closely and consider the context in which they were made, in terms of both the carpet weaving tradition in India and the fashion of the times.
This by lecture by Daniel Walker is part of the additional activities of the exhibition The Emperor's Flowers. From the Bulb to the Carpet.
Daniel Walker is a specialist in Indian carpets. He was a conservator in the Department of Islamic Art at the MET and author of the catalogue for the large exhibition of Indian carpets of the Mughal era in 1997, Flowers Underfoot. Trained as a historian of Islamic art, Daniel Walker recently retired following a forty-two-year career in museum work. He served as curator of ancient Near Eastern and Far Eastern art at the Cincinnati Art Museum; head of the Islamic department at the Metropolitan Museum of Art, for seventeen years; director of the Textile Museum in Washington, D.C.; and, most recently, head of the textile department and curator of Islamic art at the Art Institute of Chicago. Over the span of his career, Mr. Walker organized twenty-six exhibitions, including Flowers Underfoot: Indian Carpets of the Mughal Era, for the Metropolitan Museum of Art, which included three fine carpets lent by the Gulbenkian Museum.
What's On