26 oct – 28 jan 2019
Exhibition
Art and Architecture between Lisbon and Baghdad
The Calouste Gulbenkian Foundation in Iraq, 1957-1973
Presenting a large, unprecedented and surprising estate, this exhibition reveals the almost unknown history of the Calouste Gulbenkian Foundation's intervention in Iraq. Photographs, videos and original documents from the Gulbenkian Archives, along with works of art from the Gulbenkian Museum's rare section of Iraqi Art, are shown for the first time.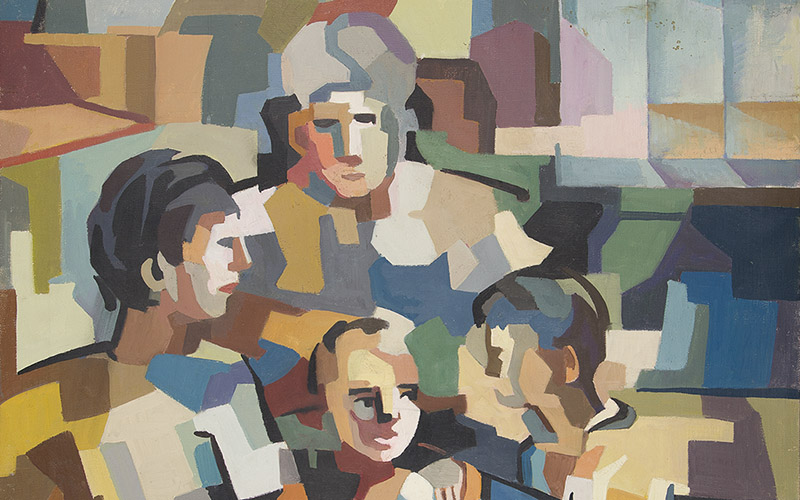 Between 1957 and 1973, the Calouste Gulbenkian Foundation was an active contributor to the development of the cultural, educational, scientific and welfare infrastructure of modern Iraq, promoting and supporting higher education, the arts and the construction and equipment of buildings.
This exhibition presents unpublished documents relating to three key achievements in Baghdad – the Modern Arts Centre, the People's Stadium and the 1966 Gulbenkian Cultural Week – and Iraqi works unexpectedly held in the Modern Collection, shown together here for the first time. This exhibition constitutes a dialogue between cultural development and economic diplomacy, between Iraqi and Portuguese art and architecture.
The project is promoted by the Calouste Gulbenkian Museum and the Art Library and Gulbenkian Archives, with the support of the Grants Department.
---
IMAGENS
---
ADDITIONAL ACTIVITIES
Talk with the curators Patrícia Rosas and Ricardo Agarez
Friday, 26 October, 15:00 
Saturday, 10 November and 19 January, 16:00
About contemporary Iraq
With Paulo Moura
Tuesday, 11 December, 18:00 – Art Library
Guided tours
Saturday, 27 October, 16:00
Saturday, 1 December and 26 January, 15:00
In Portuguese only
An Alternative Future
Thursday and Friday, 25 and 26 October, 17:00 – Auditorium 3
In English
This initiative of the Calouste Gulbenkian Foundation as a member of the Future Architecture Platform, a project that is co-funded by the Creative Europe Programme of the European Union.
Know more
Rethinking the Past
International Conference Memory / Archive / Document – Arts and Architecture
With Andreas Huyssen, Ernst Van Alphen and Catherine David
Thursday and Friday, 8 and 9 November, 09:30 – 19:00 – Auditorium 3 and Room 2
In Portuguese and English
Know more
The 1960s in Iraq: Art and Culture
With Nada Shabout
Wednesday, 9 January, 18:00 – Auditorium 3
In English
Lecture on Iraqi architecture
With Ihsan Fethi
Wednesday, 16 January, 18:00 – Auditorium 3
In English
---
What's On